Breakfast
hot flax cereal
1 cup coffee with 1 Tbsp heavy cream
Snack
*
1/2 C cottage cheese
*I had a doc appointment at 2:00 and I had to leave my office at 1:00 to get there. After doc I went straight to the gym. Ended up eating a really late lunch after the gym around 5:00.
Late Lunch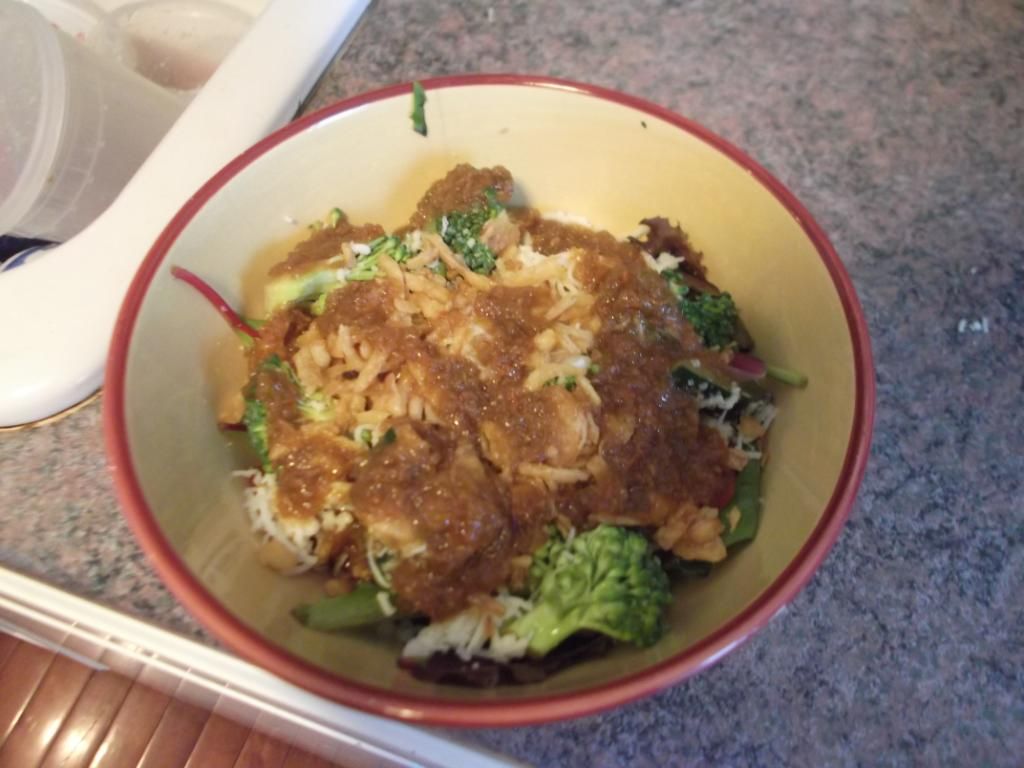 salad: 1 C salad greens, cucumber, tomato, bacon bits, sliced almonds, ginger dressing
2 Babybel cheese rounds
Dinner
4 strips of bacon
2 eggs scrambled with cheese
1 slice low carb bread with cream cheese
lots of water
Gym today about 1 1/2 hours
.
Supplements
B complex
L-Glutamine
raspberry ketones
fish oil
fiber