So, I logged in this morning and realized that I have not posted a food journal or a gym journal since Wednesday. Eek! Unfortunately, I cannot remember everything that I ate or did at the gym for the past four days, so I'm just going to hit the high points.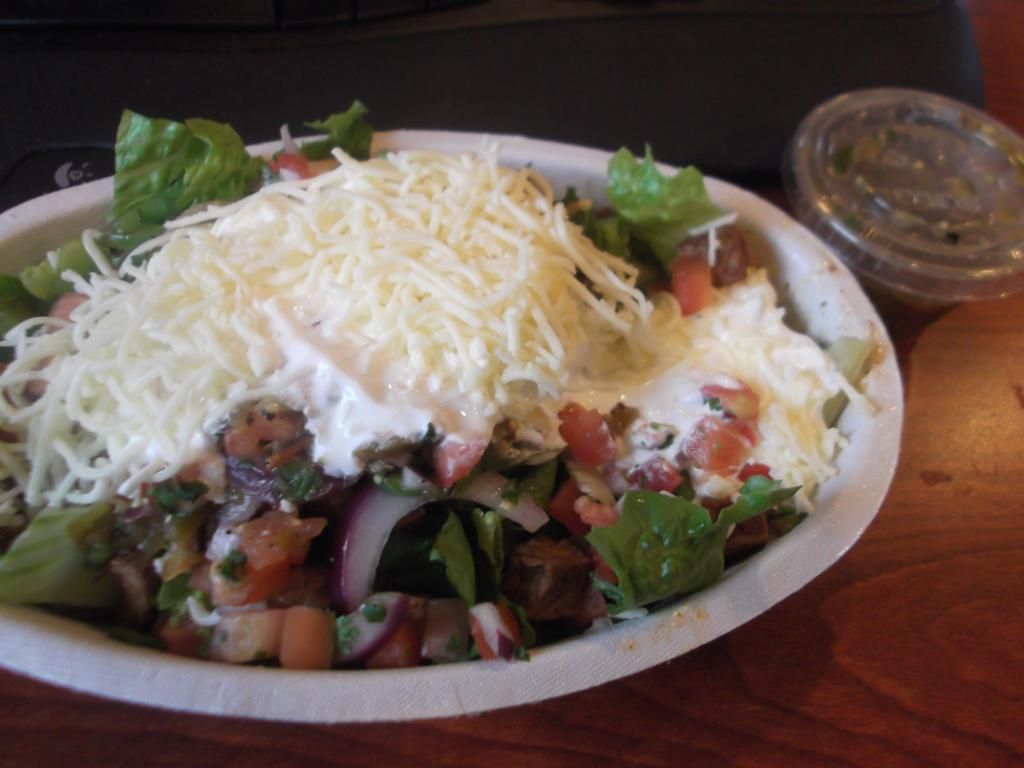 Chipotle salads are one of my favorite lunches.
Thursday
:
hot flax cereal
coffee with cream
salad from Chipotle
gym: cardio and weights
Friday
:
hot flax cereal
cottage cheese
coffee with cream
salad with fresh veggies and ginger dressing
out to dinner at
Azul 17 in Columbia
with awesome boyfriend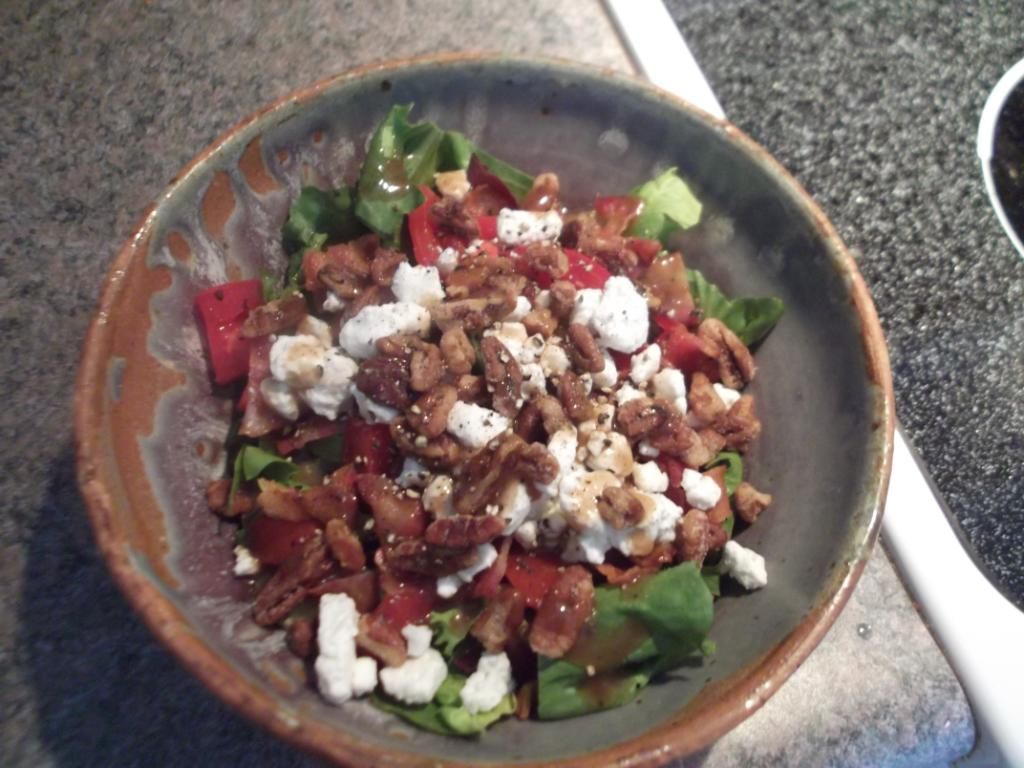 I love goat cheese.
no gym today because I was getting my hair done after work
Saturday
:
gym early morning: cardio and weights
lunch: salad with cucumber, tomato, bacon strips, chopped pecans, goat cheese, balsamic dressing
dinner: out at
District Chophouse in DC
:
handful of strawberries, cheese, and walnuts
chicken with lemon butter and sauteed mushrooms
Sunday
:
bacon and egg
cajun blue cheese burger topped with muenster cheese and bacon strips
side salad with balsamic dressing and goat cheese
gym: one mile swim with High Intensity Interval Training (HIIT)
small scoop of low carb ice cream after dinner
Phew! I've invested in a little notebook that I can carry around in my purse to record my meals and my work outs. That way if I can't post every day I'll have a better record of what I've eaten and what I've done in the gym. Also, I will be able to offer you all more specific work outs that you can follow including weights and specific exercises.