These little eggs are delicious and great for breakfast, lunch, or dinner. Only a few ingredients necessary and minimal clean up. We had them last night with a side of asparagus and they were delicious. I'm now wondering if you could prep them ahead of time and toss them in the oven when you wake up in the morning.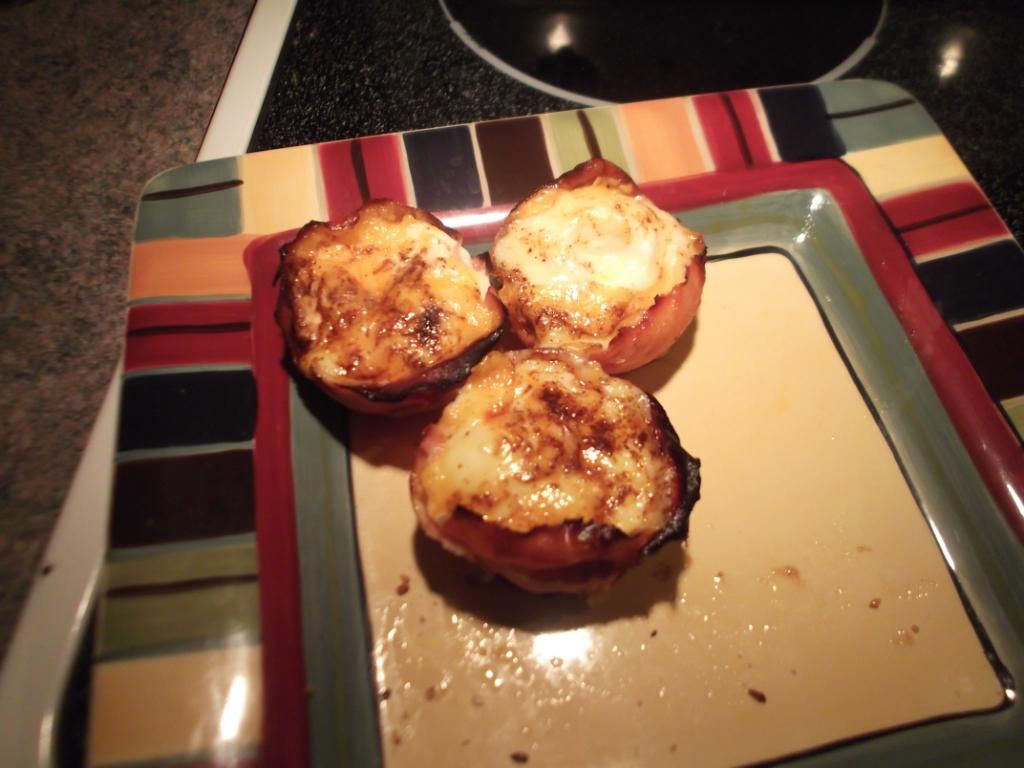 Ingredients:
6-10 pieces of thinly sliced ham
6 eggs
cheese of choice
cooking spray
chili powder
garlic salt
black pepper
Directions
Preheat oven to 400 degrees.
Spray 6 cups in your muffin pan with cooking spray.
Line each of those 6 cups with 1-2 pieces of ham.
Crack one egg into each of the ham lined cups.
Top each egg with cheese.
Sprinkle all six ham and egg cups with chili powder, garlic salt, and black pepper.
Cook for 15 minutes.
Serve hot. Enjoy!