Brussels sprouts are one of those vegetables that I've always felt like I should like but never actually liked that much. They are packed with nutrients and fiber and very filling. As a child I always had them boiled with a little butter and they were just never very appealing. It turns out that I love Brussels sprouts when they are cooked the right way. Between the garlic and the wonderful grill marks this recipe packs a bunch of flavor. It's a great side dish for whatever meat you want to cook on the grill.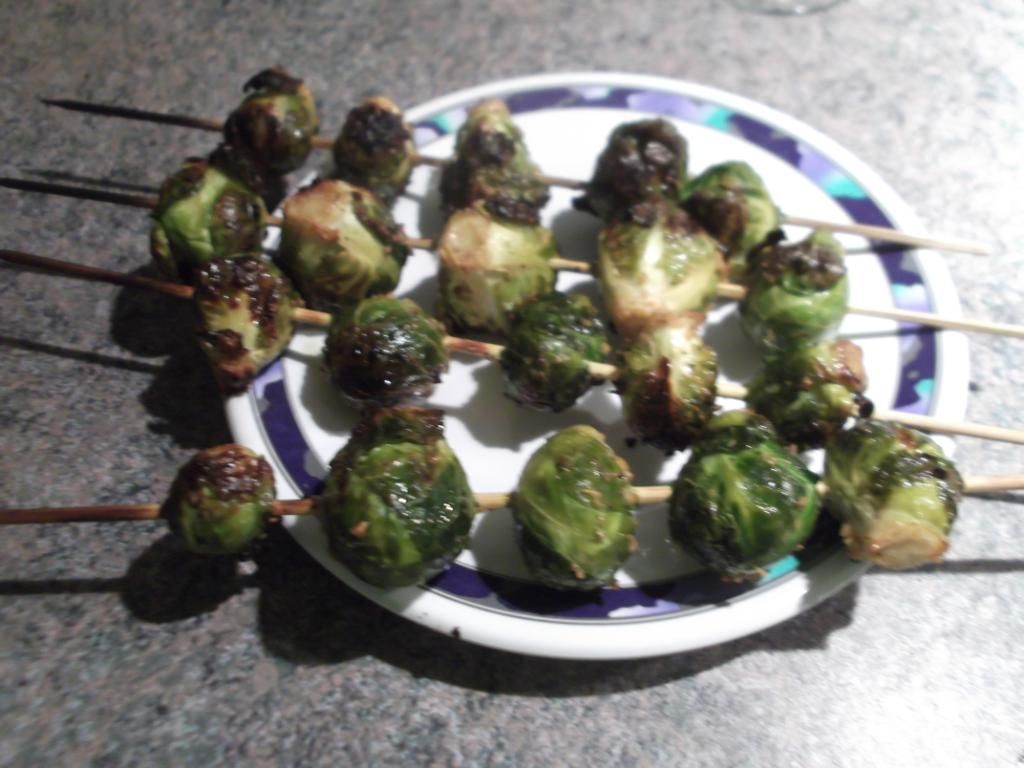 Ingredients
1 bag of Brussels sprouts, or if you are able to find them loose 20-25
wooden skewers
2 Tbsp olive oil
1 Tbsp minced garlic
1 tsp kosher salt
1 tsp cracked black pepper
Directions
Soak wooden skewers in water for at least 10 minutes.
Thread 5 Brussels sprouts onto each wooden skewer.
In a small bowl, mix olive oil, garlic, salt, and pepper.
Use a basting brush to paint olive oil mixture onto Brussels sprouts. Make sure to coat all sides.
Place Brussels sprouts directly onto grill over medium heat. Cover and cook for 5 minutes.
After 5 minutes, rotate skewers, cover, and cook for an additional 5 minutes.
Remove from grill and serve either on or off skewers.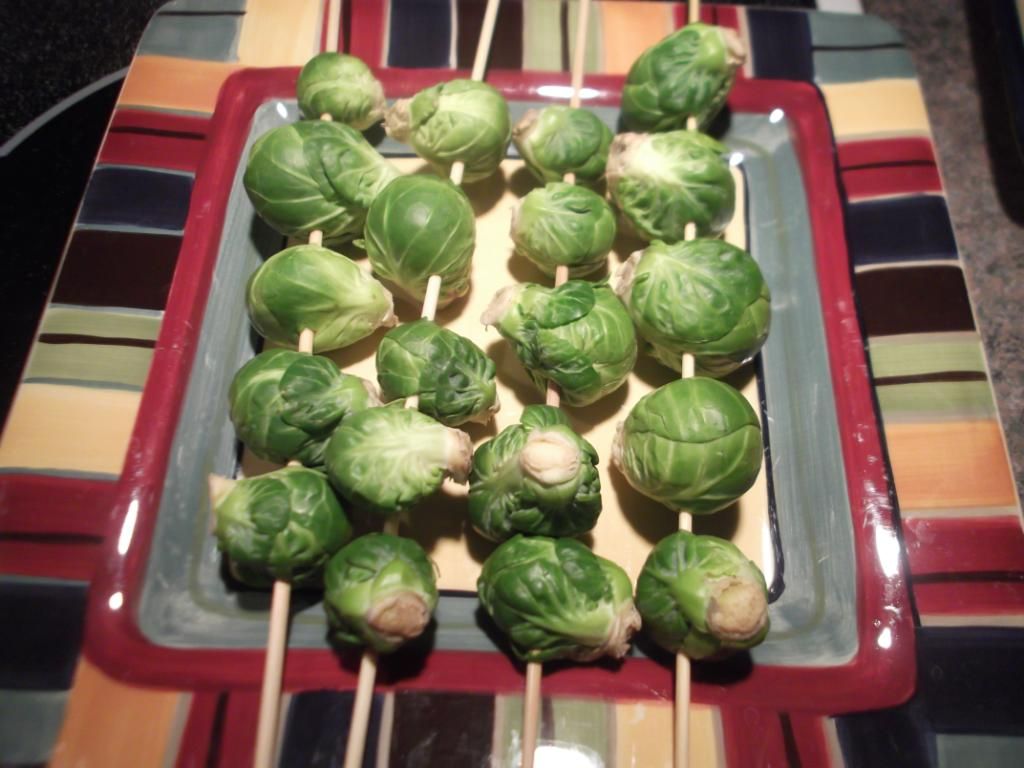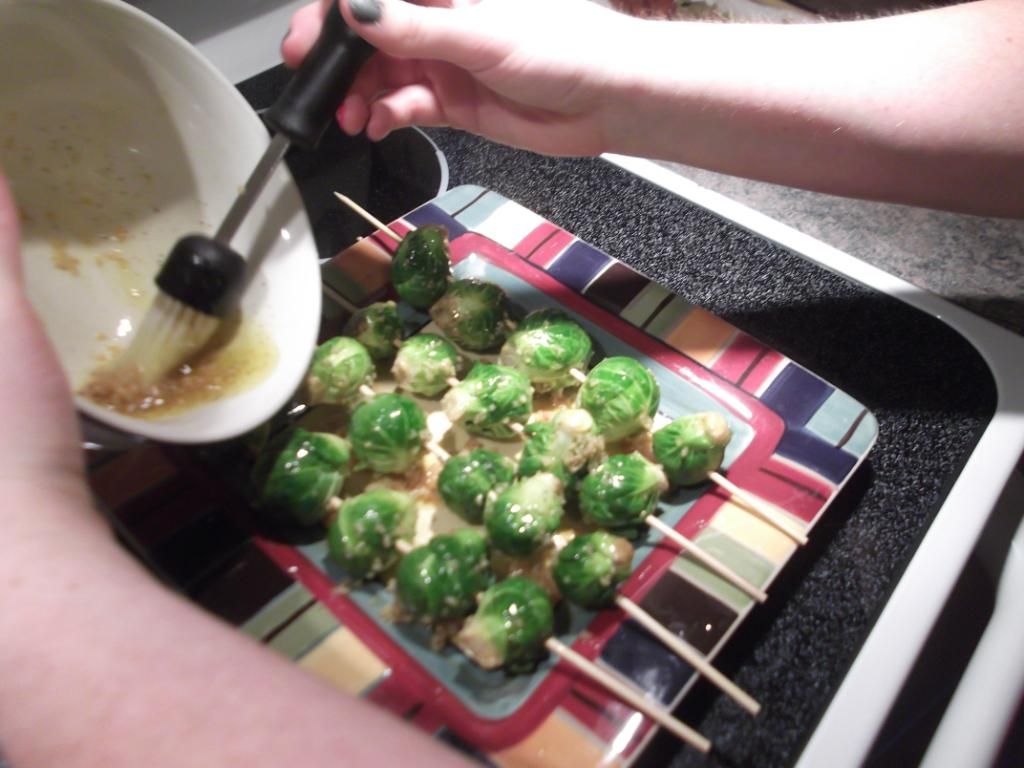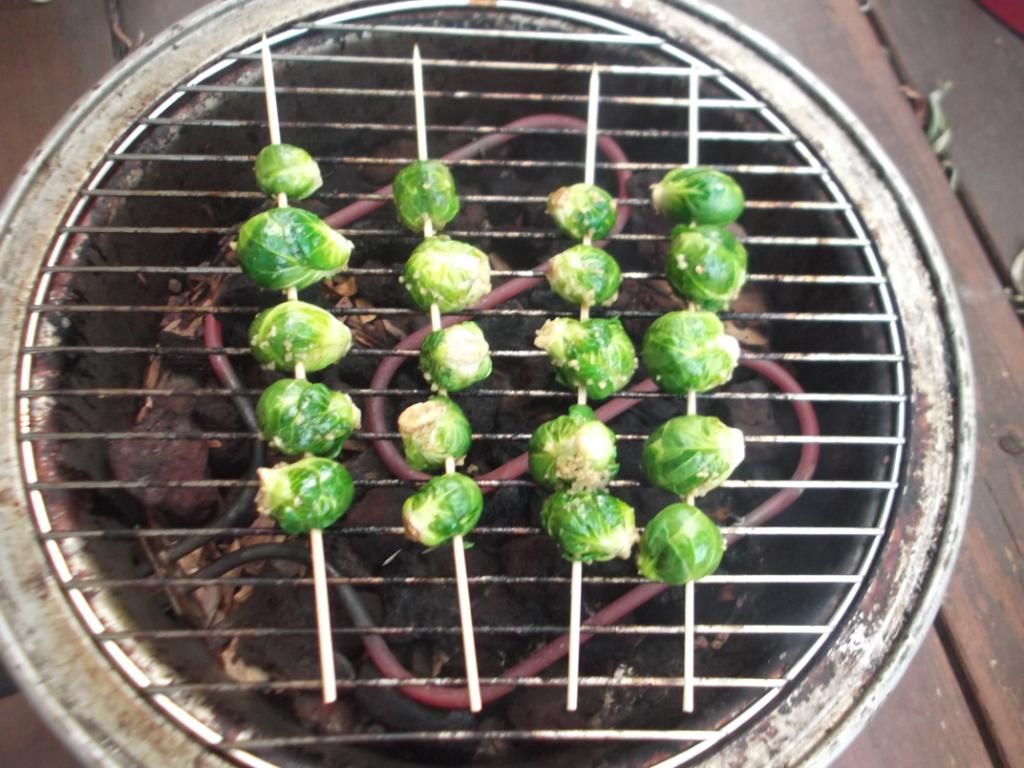 I threw a few wood chips in the bottom of my smoker grill so I got a
great woody flavor in addition to the garlic and spices.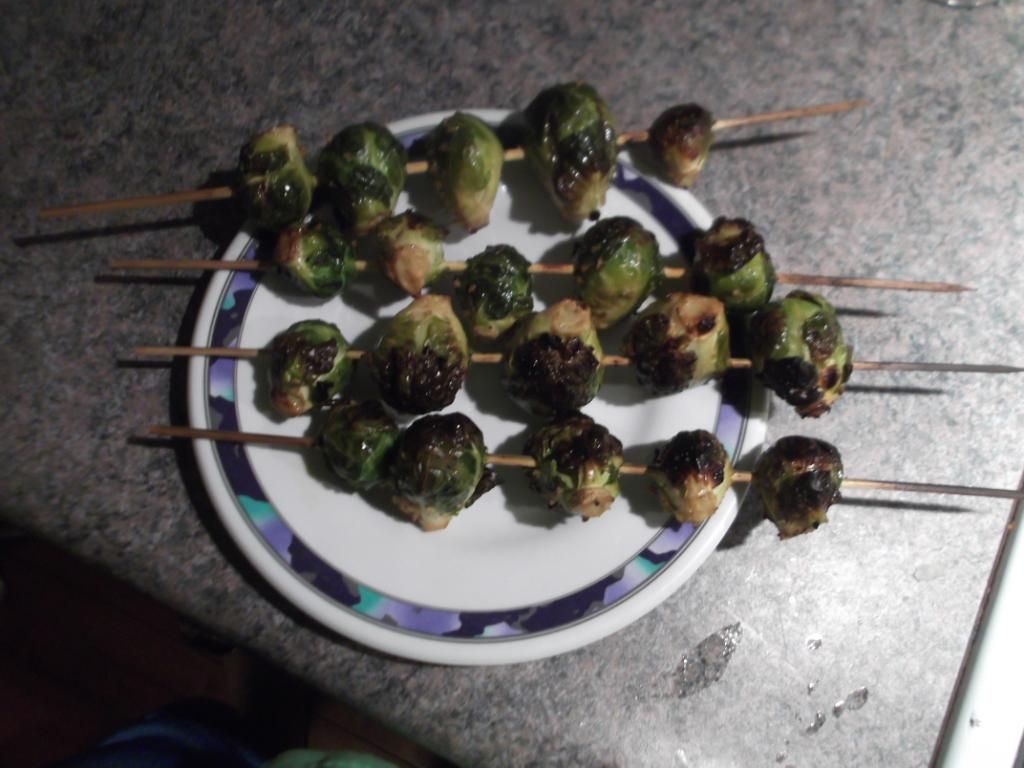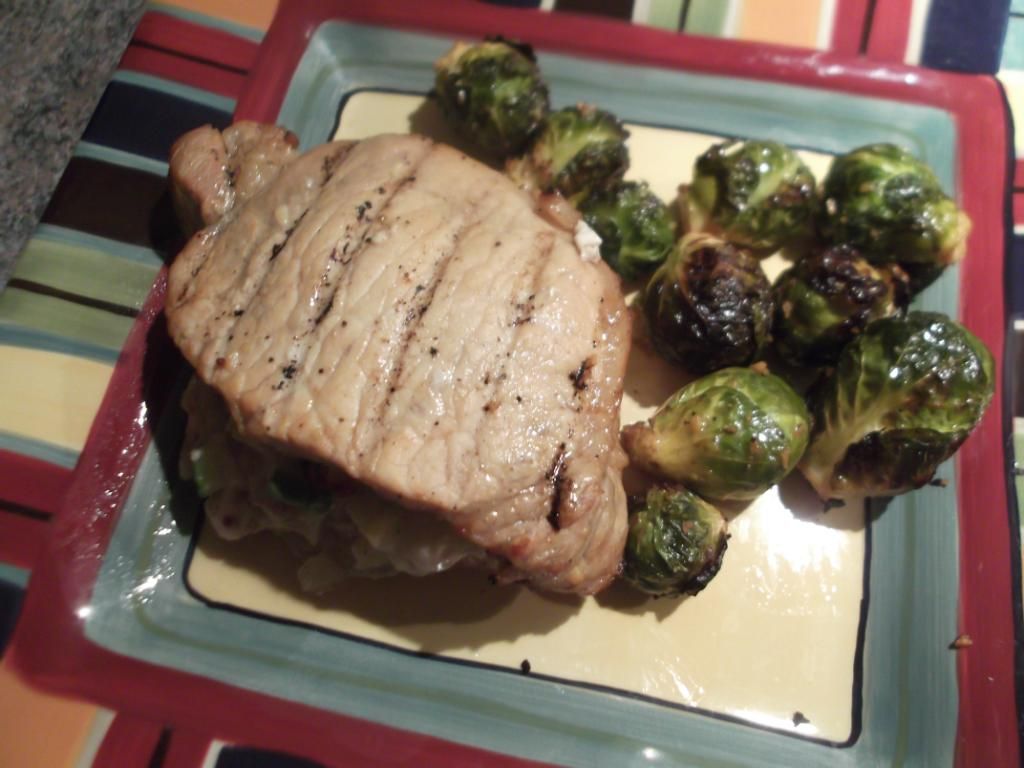 Goes great with a stuffed pork chop!