I'm back to food tracking. I got sidetracked for a couple of weeks between camp and being a sickie, but I'm back on the wagon now. Lots of new recipes to share, measurement updates, plus my camp food discussion, so please stay tuned for our regularly scheduled program.
Breakfast
1/4 C ranch flavored sunflower seeds
1 cup coffee with 1 Tbsp heavy cream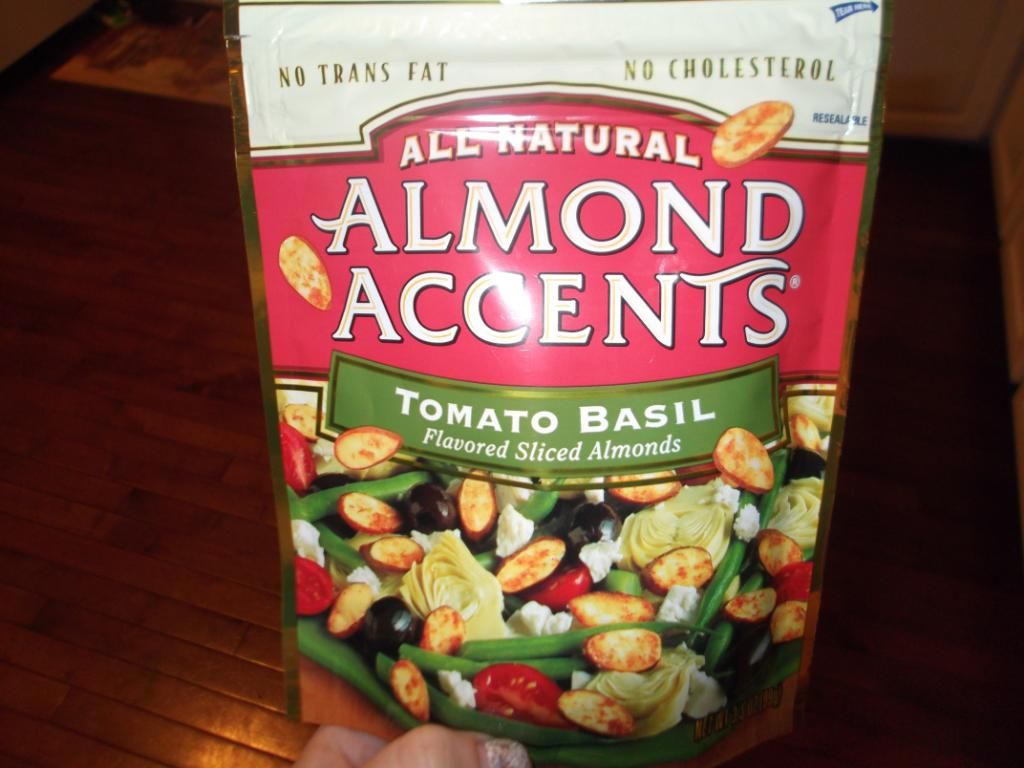 You should be able to find these in your local grocery store
near the other gourmet salad stuff. They are a great snack
when you want something crunchy salty.
Lunch
(out at
Franklin's
for a coworker's going away party)
spinach salad: baby spinach, hard boiled egg, bacon, blue cheese crumbles, grilled chicken, red onion, some kind of vinaigrette dressing- it was really good
Snack
1/4 C ranch flavor sunflower seeds
4 Tbsp tomato basil flavored almonds
Dinner
So good. I made sure to make four this time. Last time I
only made three and awesome boyfriend and I got into a
fight over the last one!
1/2 C tofu pasta with pesto Alfredo sauce- leftovers needed to get eaten
Snack
I drank lots of water today. I read that it can help you get over a cold. I'm normally a big water drinker, but I've been having even more than usual lately.
Didn't measure supplements today. Will get back to that tomorrow. Takes time to get back into the routine after being lazy for two weeks.