I have really been trying to pack lunch as much as possible, for a couple of reasons. First, it's way cheaper than eating out every day. Second, it's generally easier on a low carb diet because lots of lunch options include bread or starchy vegetables. My office park has lots of restaurants within walking distance and I almost always find myself picking up either a salad from Chipotle, or steak and zucchini from the hibachi place. This dish makes an awesome work lunch and is so quick and easy to pack. I just throw a frozen tilapia filet and whole veggies in my lunch bag on the way out the door. If you don't want to do any work at your office, you could make the foil pack the night before and store overnight in your fridge. Then all you have to do at work is pop the whole thing in the toaster oven.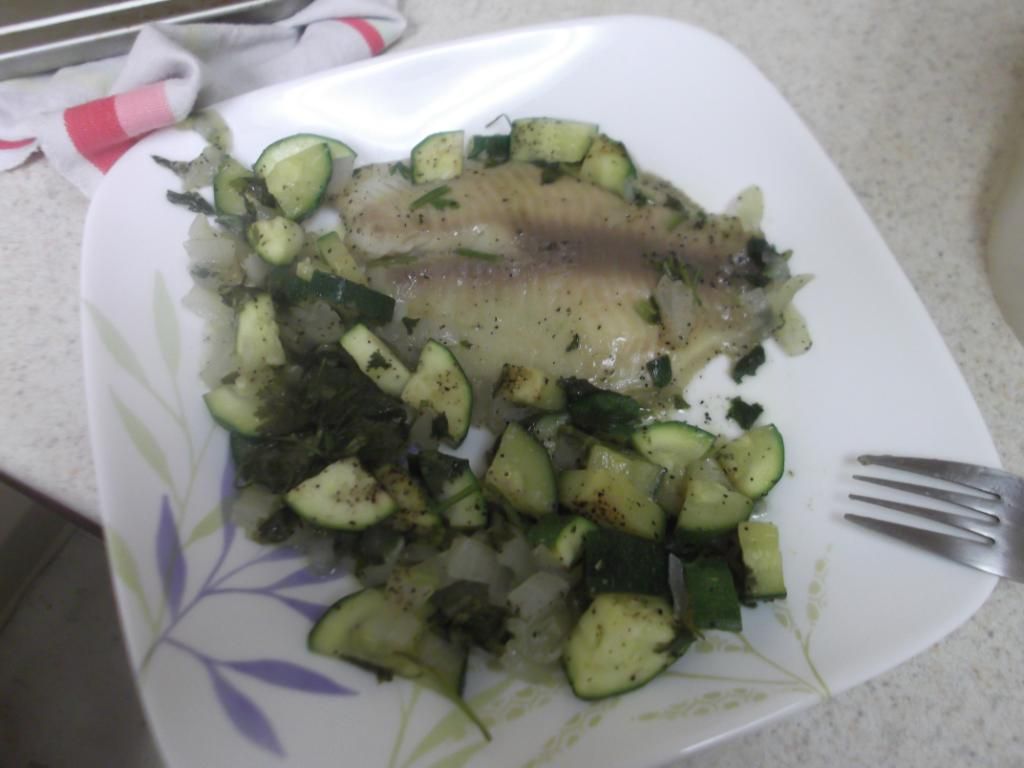 Ingredients
1 frozen tilapia filet
1 Tbsp butter
1/4 of 1 onion
handful of cilantro
salt
black pepper
Directions
Allow tilapia time to thaw (if you put the frozen filet in the fridge when you get to work, it should be thawed by lunch).
Lay a piece of aluminum foil on any flat surface.
Place the tilapia filet on the foil.
Split butter into 2 pats and place on top of tilapia.
Chop vegetables into bite size pieces and place on top of fish.
Tear cilantro into small pieces and sprinkle on top of fish and veggies
Sprinkle salt and pepper on top of fish and veggies.
Wrap foil around fish and veggies, making sure to seal off ends.
Cook in toaster oven on 375 for 30 minutes.
Carefully unwrap contents of foil and transfer to plate to eat. Enjoy!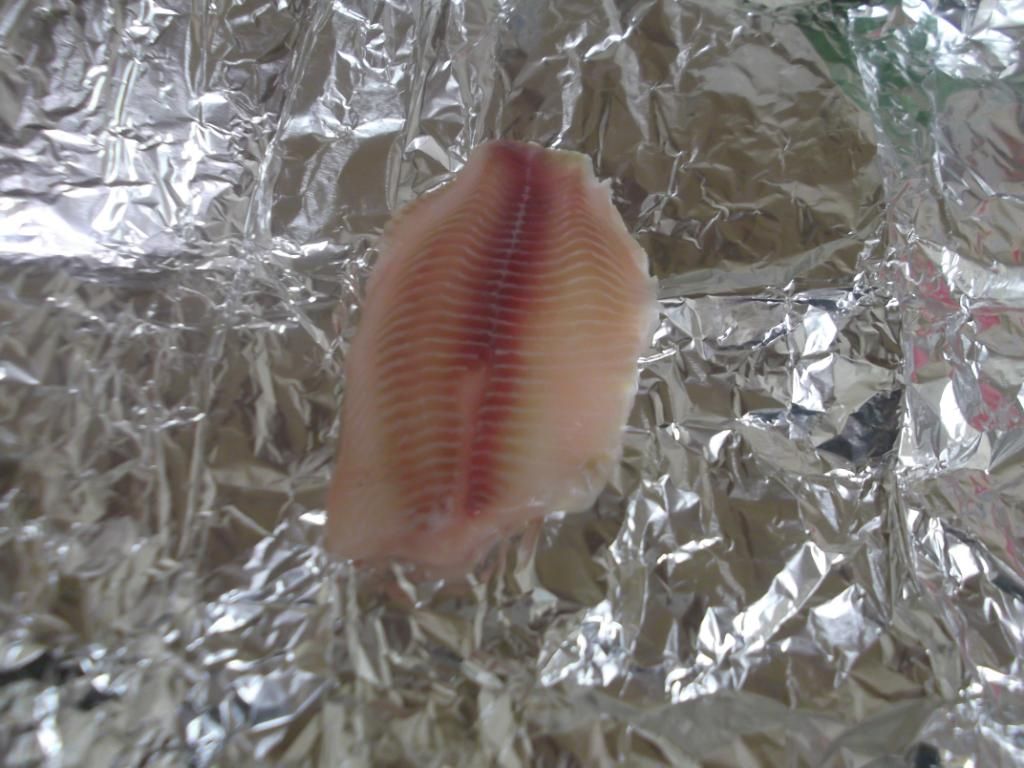 These tilapia filets come in a bag and they are individually wrapped.
This makes them perfect for lunch on the go.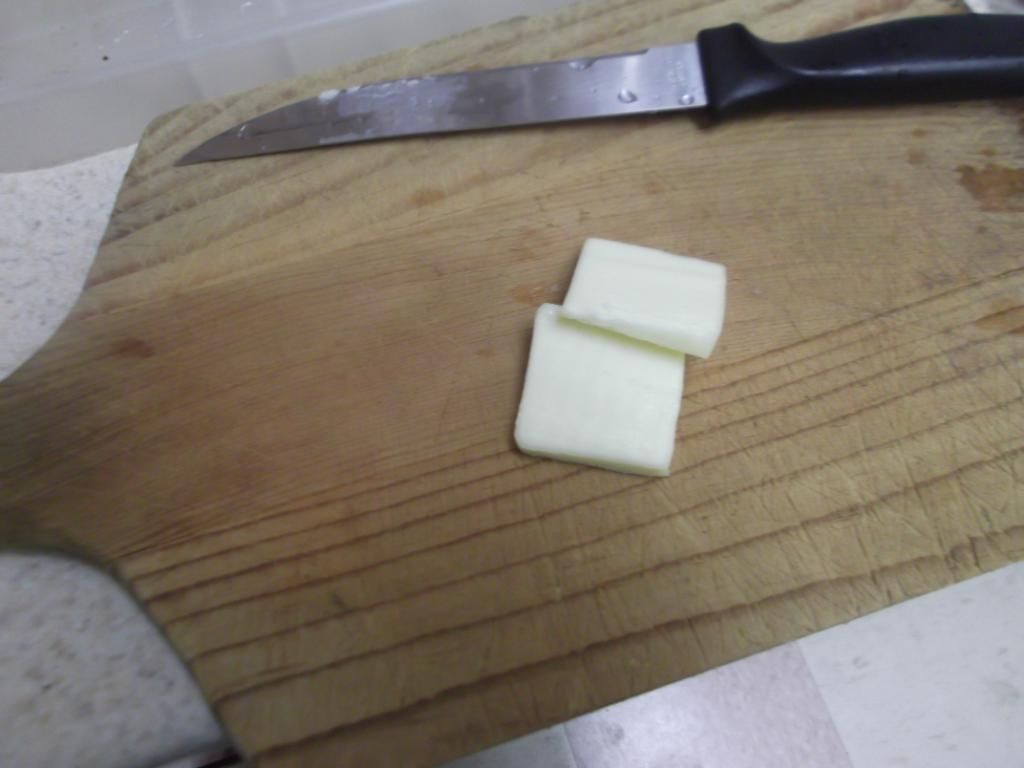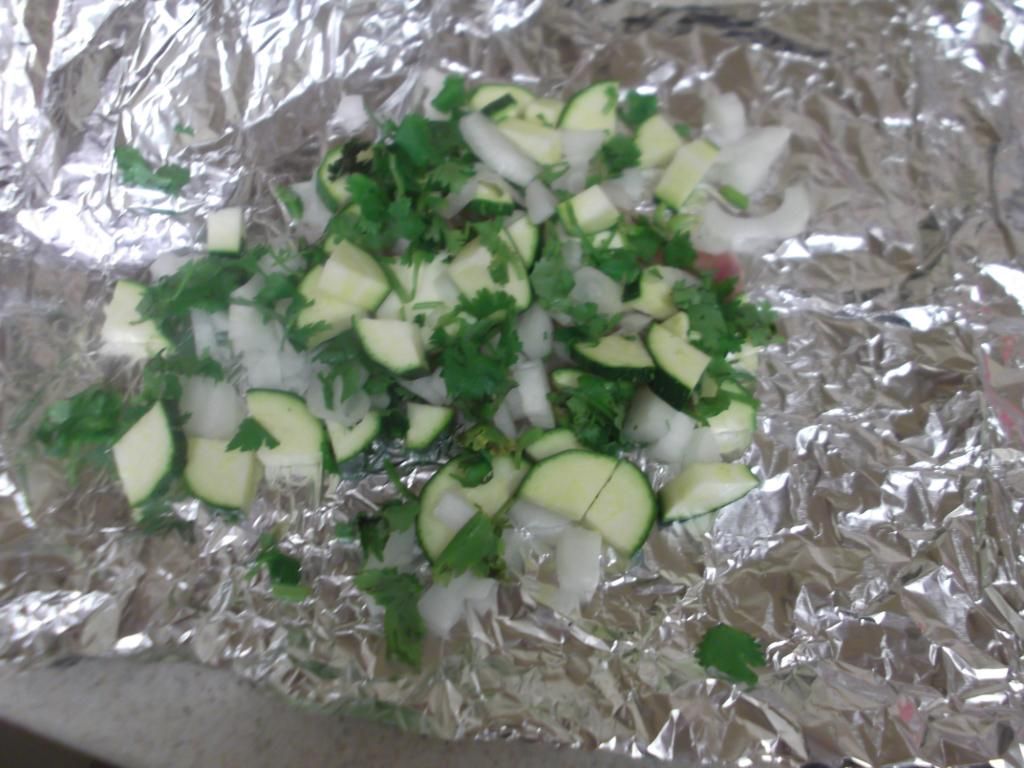 I used cilantro because I had some handy, but you could toss whatever
herbs or seasonings you like on there. I imagine that dill, oregano,
Cajun, or ginger might also be good.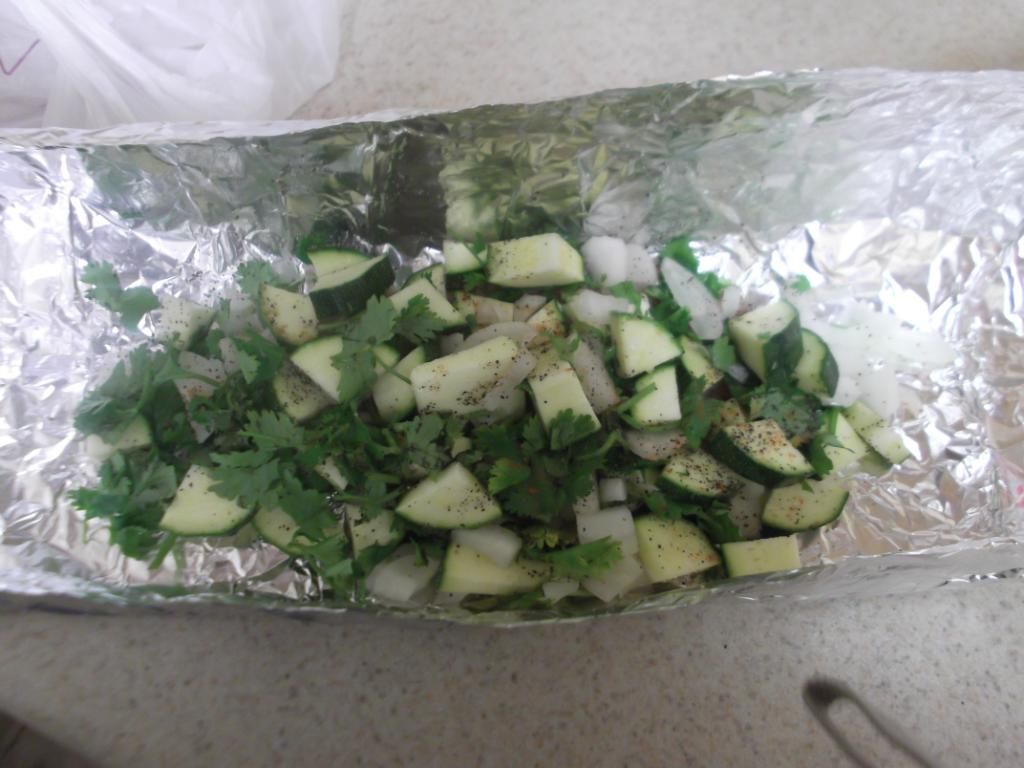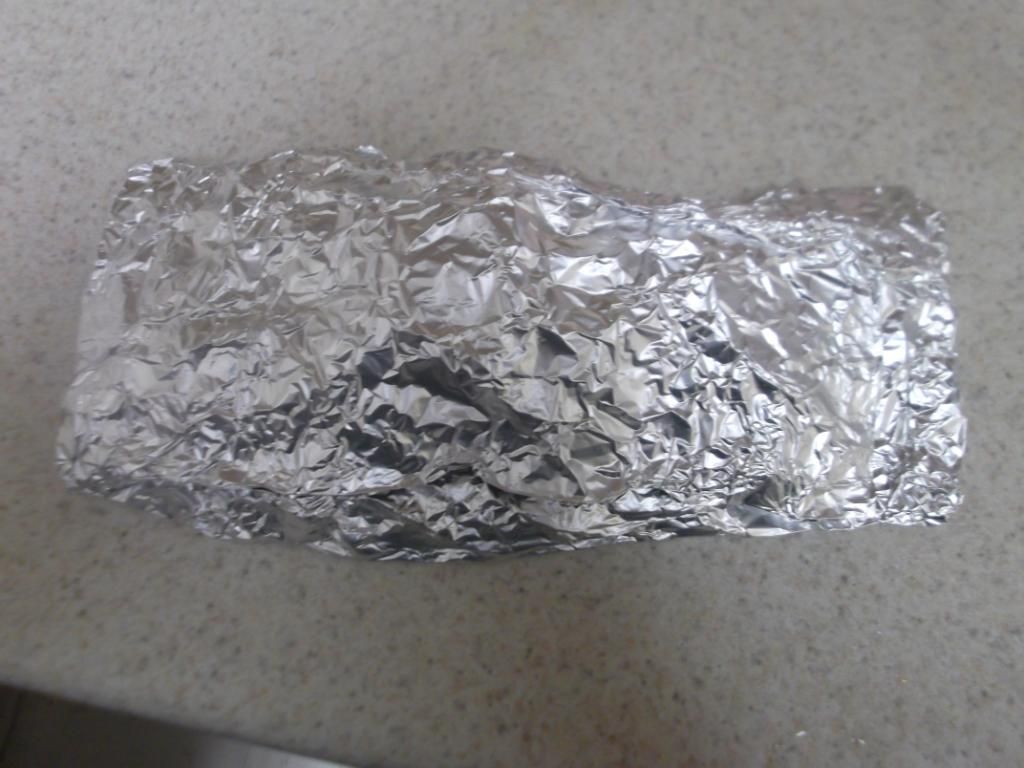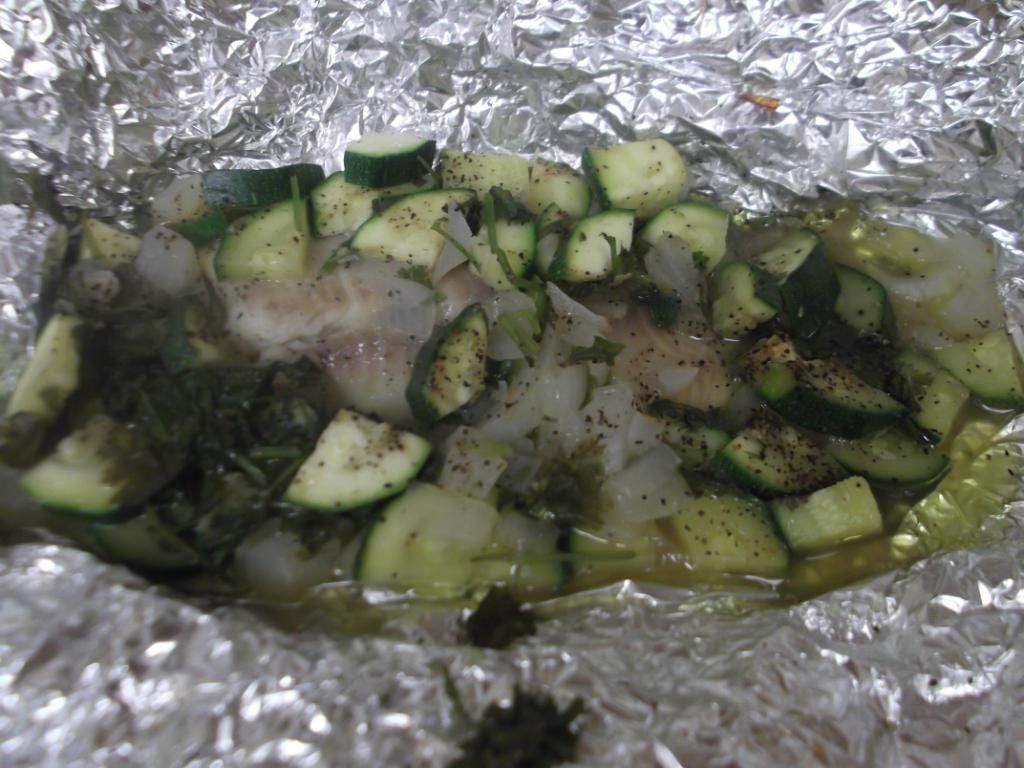 Fish releases liquid while it cooks so just pour off some of that before
you serve.