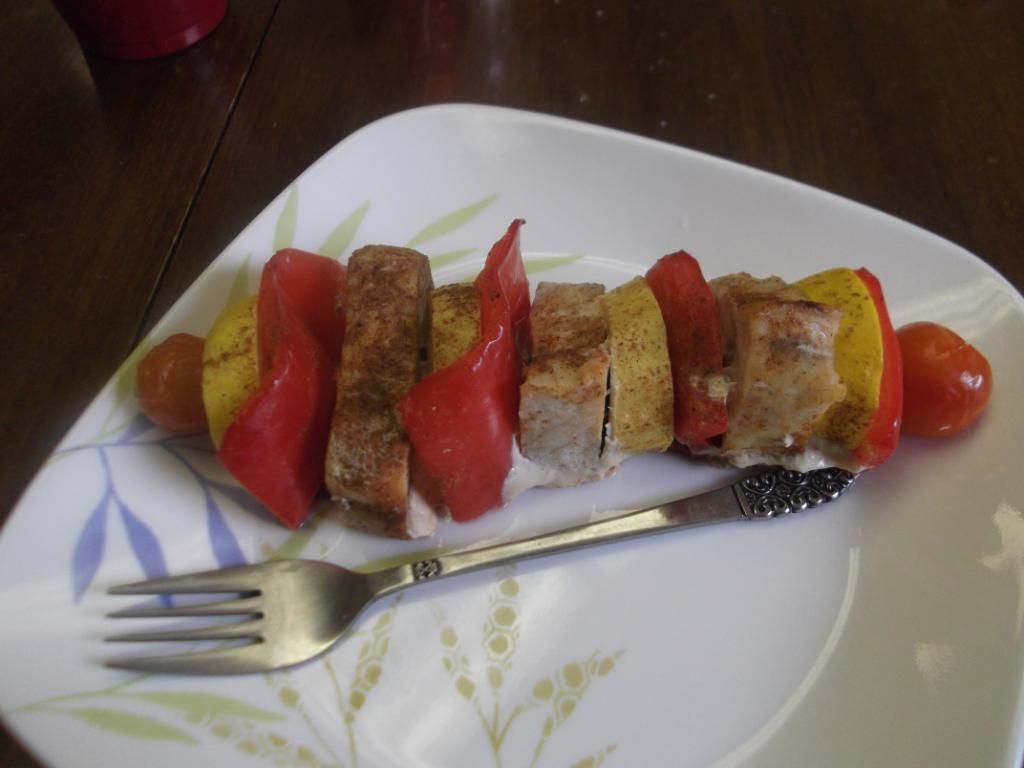 Can you believe I bought this at the grocery store deli?
All I had to do was sprinkle Cajun seasoning, wrap in foil,
and pop in the toaster oven at work.
Breakfast
hot flax cereal
coffee with 2 Tbsp heavy cream
Lunch
kebab from grocery deli with swordfish, squash, red bell pepper, and tomato
topped with Cajun seasoning, baked in toaster oven for 30 minutes on 400
6 slices white cheddar cheese
one packet powder sugar free fruit punch
Snack
1 Babybel cheese round
1 C peanuts in shell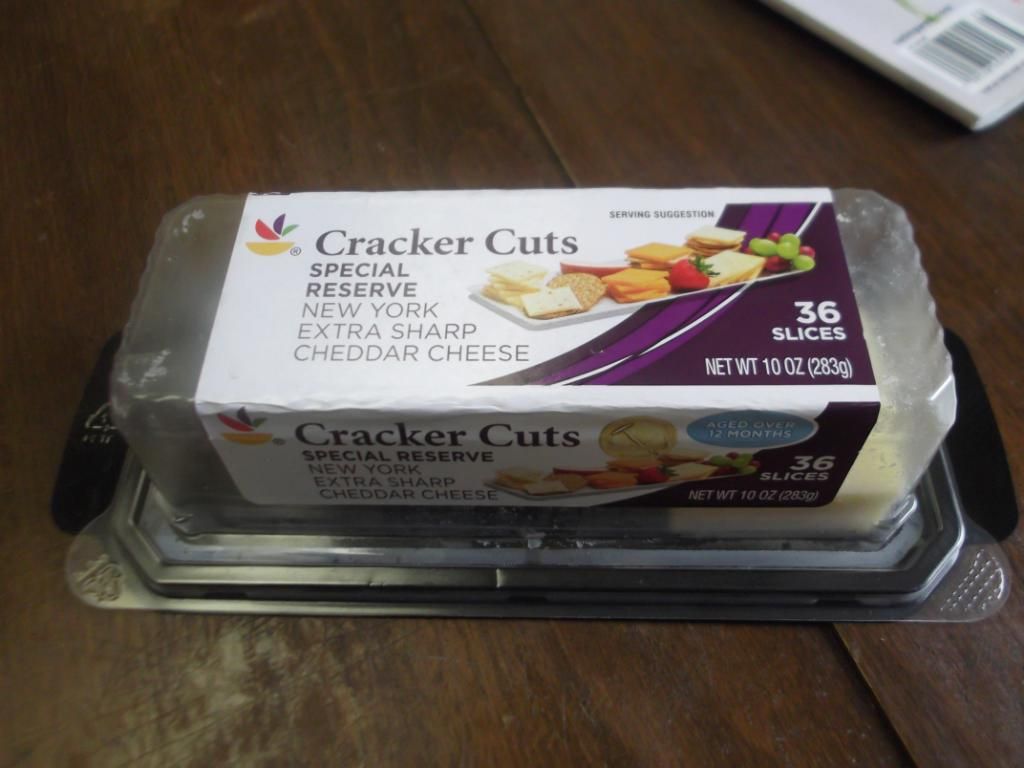 I love these pre sliced cheese snacks. So easy to munch on
when you need an easy snack.
Dinner
salad from Subway:
1/2 spinach 1/2 lettuce
chicken topped with American cheese
banana peppers, tomato, cucumber, red onions, salt and pepper, Parmesan, oil and vinegar
unsweet tea with 1 packet Sweet'N Low
Snack
1 cup Dannon Light & Fit carb control yogurt in vanilla cream
no gym today- guitar lessons on Monday evenings
lots of water at work today
Supplements
fiber
fish oil
L-Glutamine
raspberry ketones
B complex