I love artichokes, like, love them. I could eat them every day. They're usually 2 for either $4 or $5 so they are more expensive than I like for my produce to be but I can't help myself. Sometimes when I go to the grocery store they'll all gone so I must not be alone in my artichoke worship.
A whole artichoke has only 4 net carbs! They're perfect for snacking or adding to a meat dish to make a meal. Plus they are packed with fiber, which is important to add to a low carb diet. They also have lots of other
health benefits
like being high in antioxidants and good for reducing cholesterol.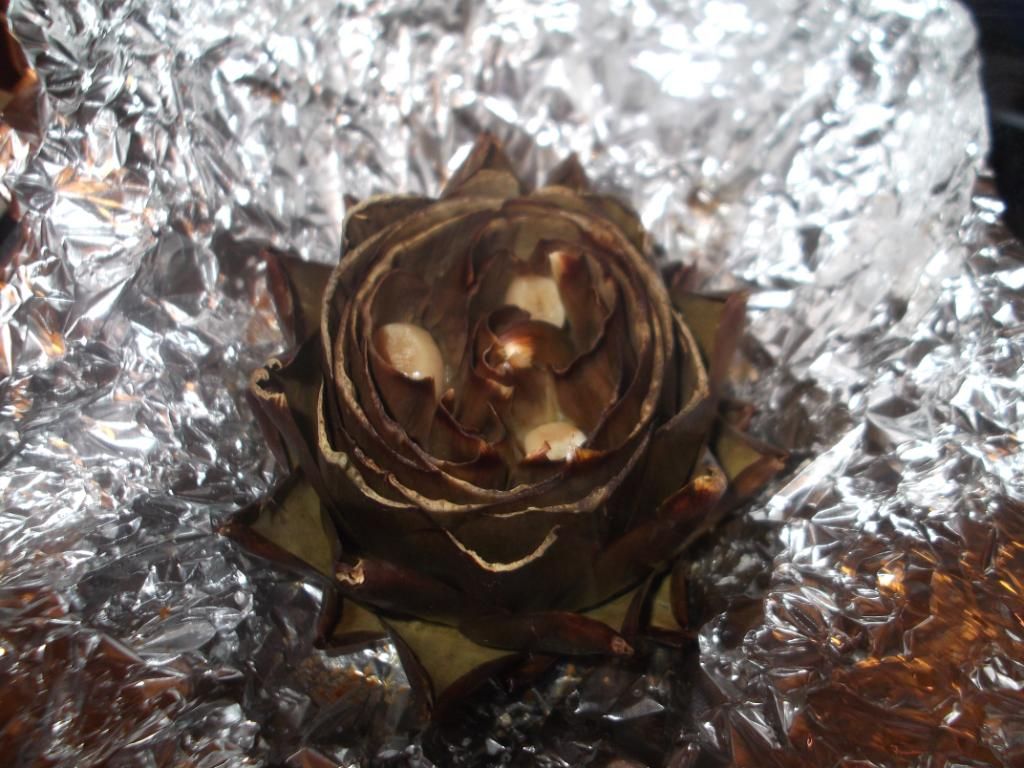 Ingredients
1 large artichoke
3 cloves of garlic
2 Tbsp olive oil
1 tsp kosher salt
1 tsp black pepper
Directions
Preheat oven to 400 degrees.
With a sharp knife, cut the top 2 inches off of the artichoke and discard. This part has thorns and is not edible.
Cut the stem off the bottom of the artichoke and discard.
Drizzle 1 Tbsp olive oil over large sheet of aluminum foil.
Place artichoke on foil and use fingers to separate and spread out leaves.
Peel garlic cloves and insert in between artichoke leaves. If garlic clove is very large you may want to cut it in half.
Drizzle remaining olive oil over the top of artichoke.
Sprinkle salt and pepper over top of artichoke.
Wrap foil tightly around artichoke, to seal in steam.
Place artichoke on baking sheet and cook in oven for 40 minutes.
Remove artichoke from oven and allow to rest for 5 minutes before unwrapping foil.
Remove artichoke from foil and serve with melted butter.
Eat artichoke by removing leaves one at a time and scraping your teeth along the length of the leave to remove the flesh.
After you've eaten all the leaves remove hairs by scraping with a spoon to reveal the artichoke heart (the best part). This part can be dipped in butter or just eaten with a fork. Enjoy!
Notes
You can easily double or triple this recipe for a crowd, although it's kind of messy to eat so I like to save them for summer meals on the back deck.
I like to serve with butter but some people also like to serve with lemon juice, mayonnaise, hot sauce, or garlic and olive oil.
Eating an artichoke is a little confusing and weird. I've attached a video to better explain the process.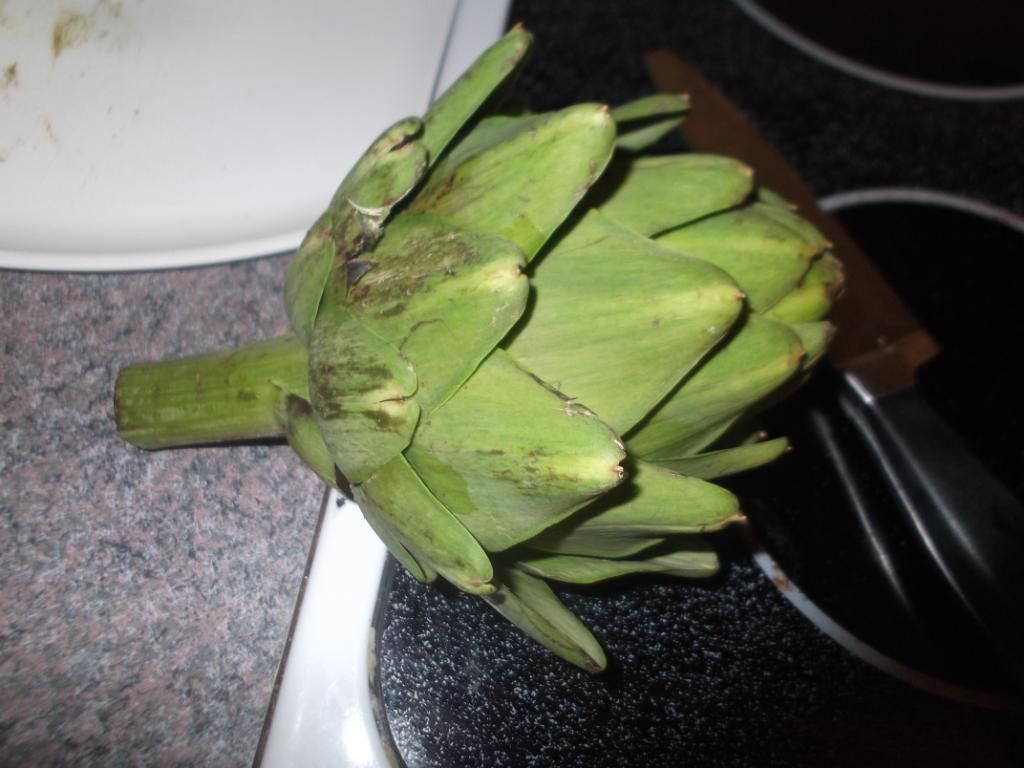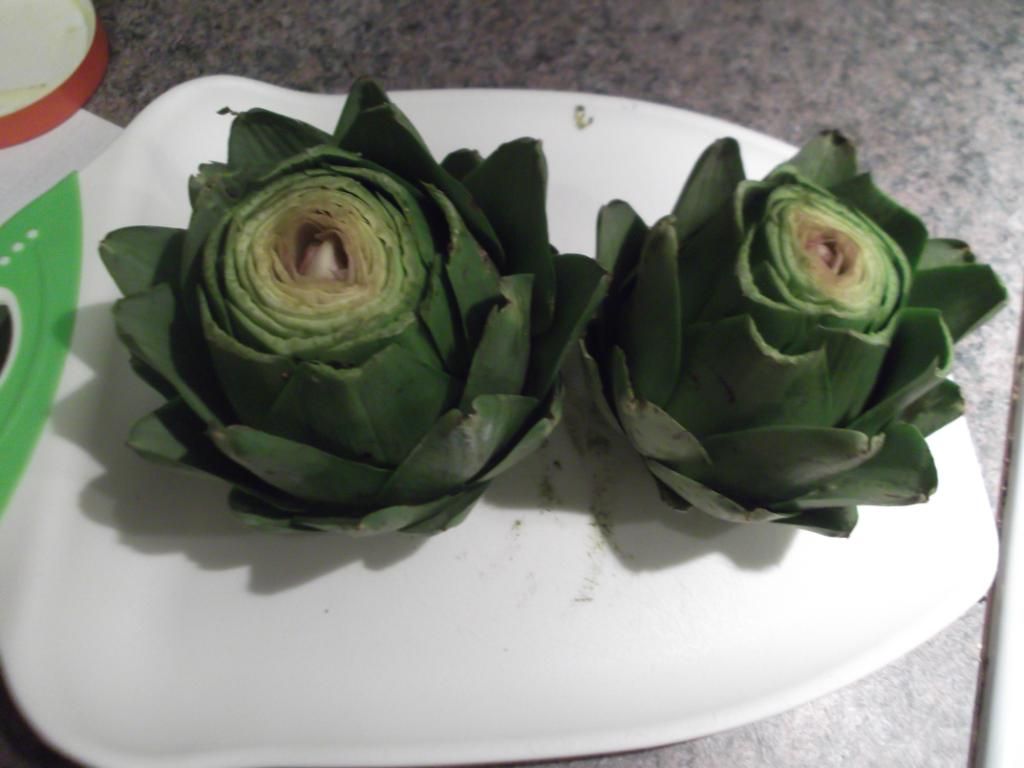 So pretty. This is what your artichokes will look like after you
cut off the top. Try to cut the stem in a way that will allow the
artichoke to sit up without falling over.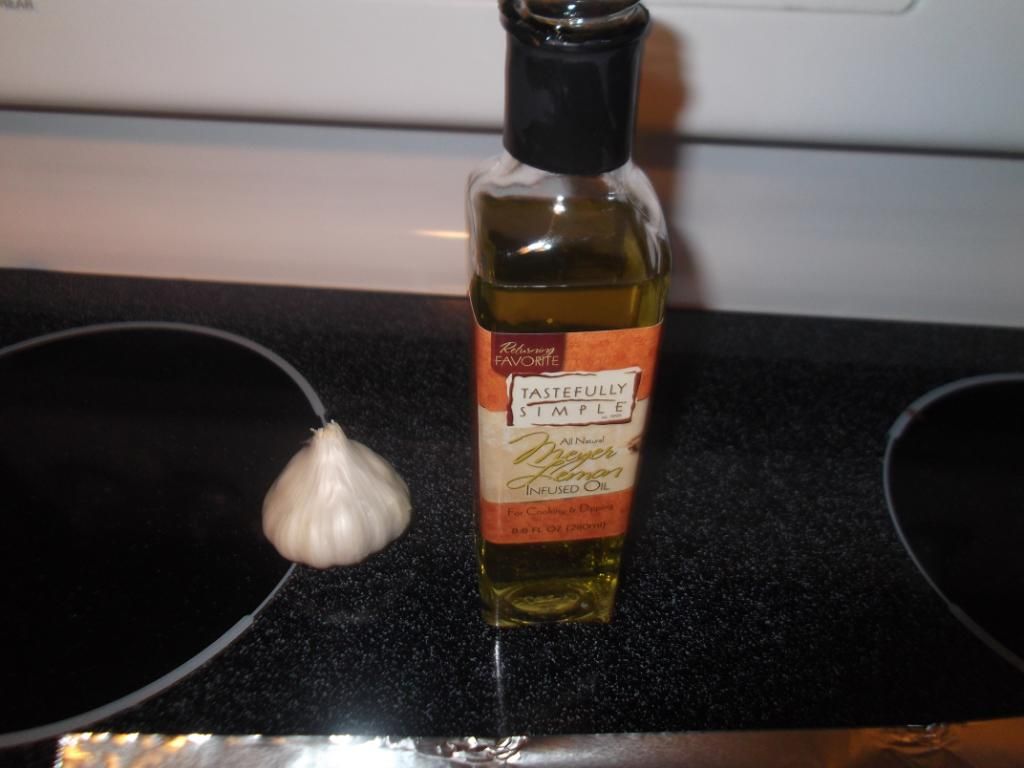 I love this lemon flavored olive oil. I also have a sun dried tomato
flavor that I found at TJ Maxx that I use sometimes.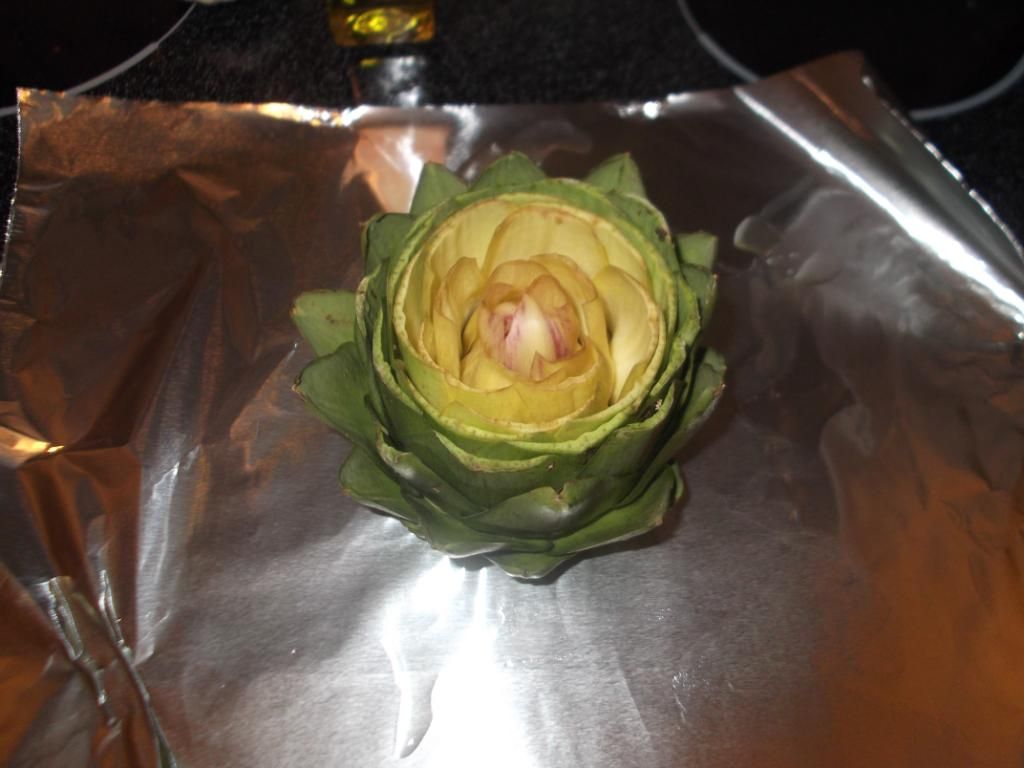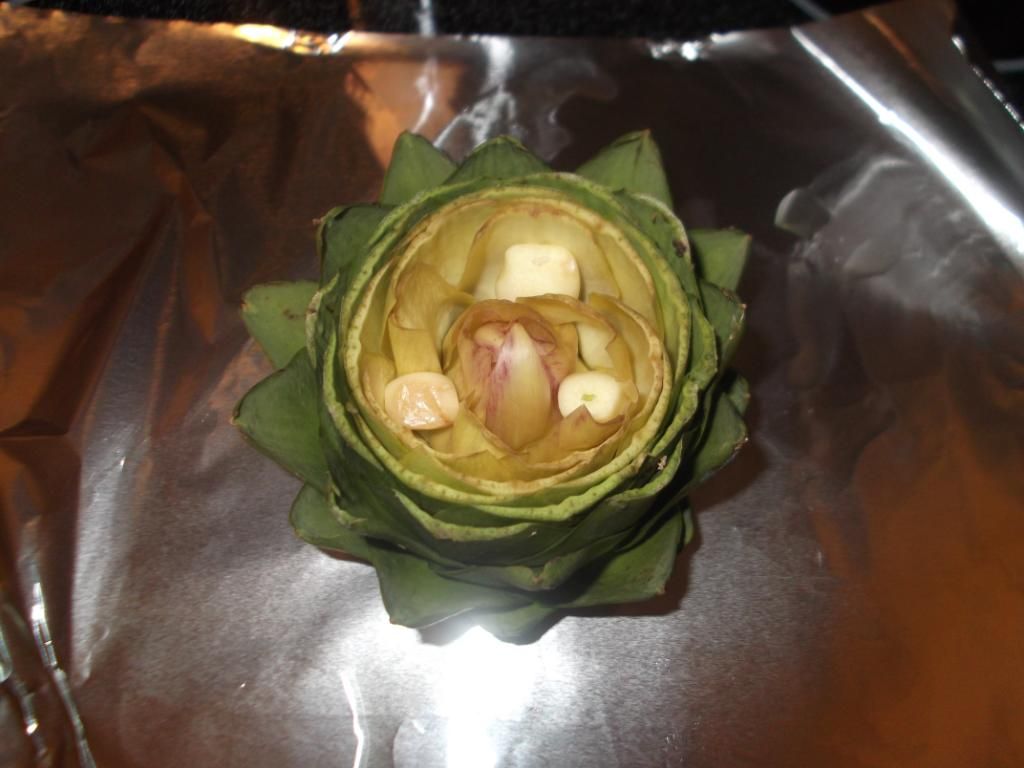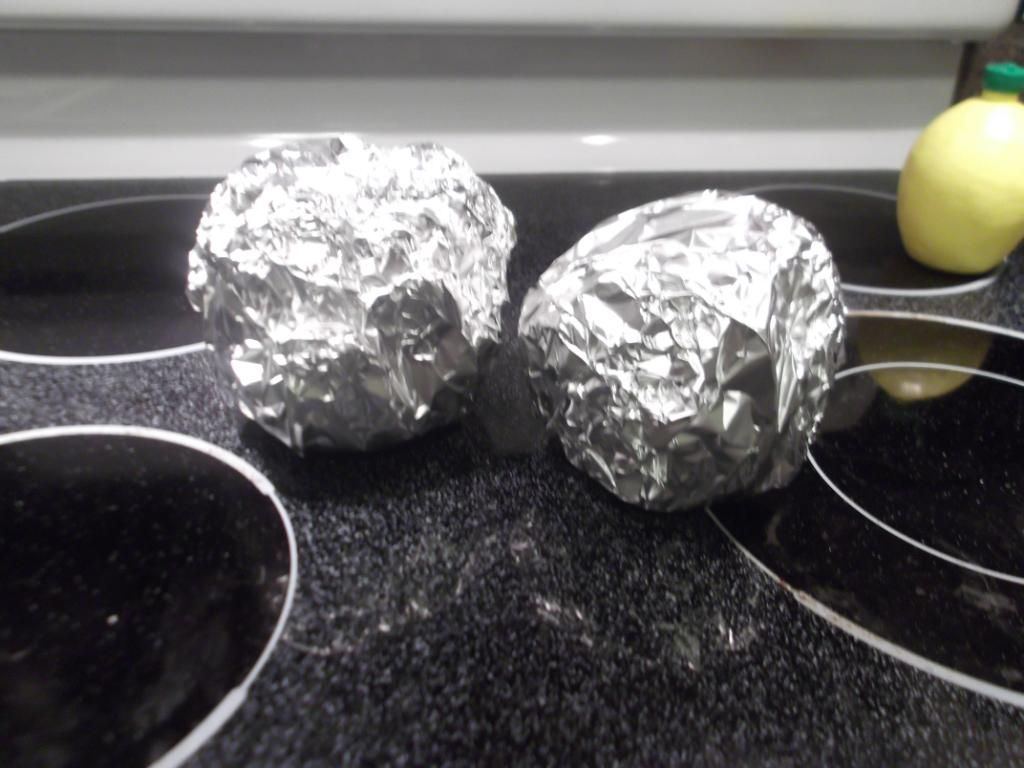 Ready to go into the oven.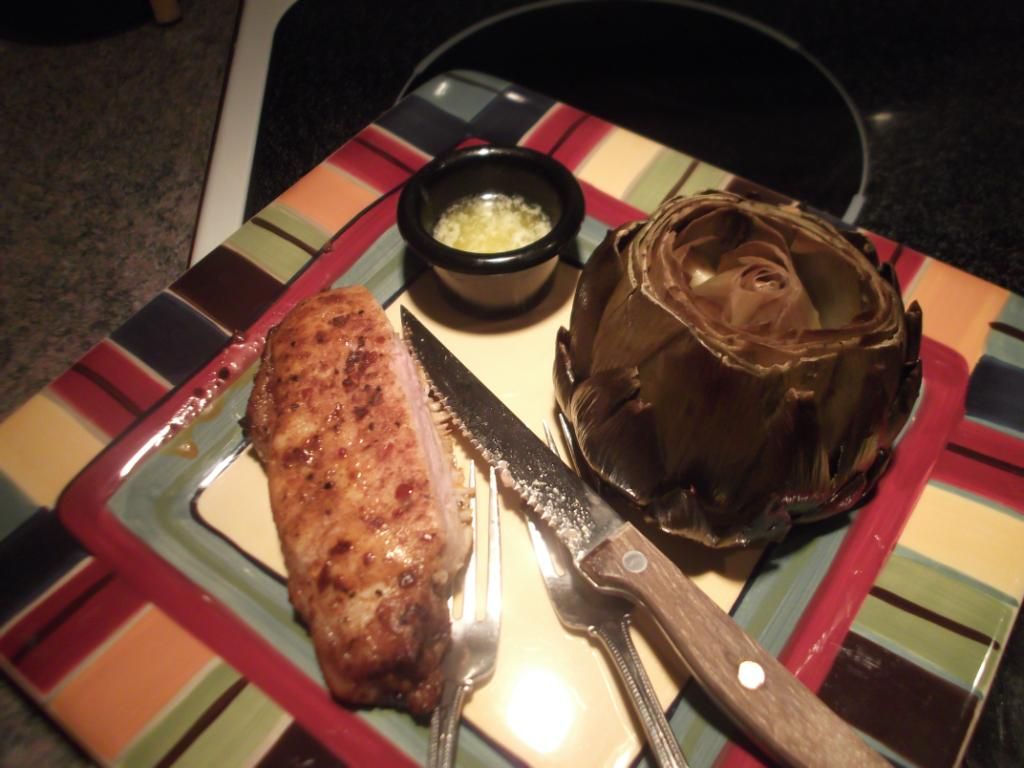 Yum. Get in my tummy.