I haven't talked about how much I love
7-eleven
in a while because, frankly, it's a little ridiculous. I know that I mentioned it when I was talking about the awesome, delicious
sugar free Slurpee
. I like 7-eleven because it's convenience food with healthier options. There are a lot of lower calorie choices in the cooler like salads and sandwiches. There are sugar free iced coffees, and lots of diet options to choose from at the soda fountain. My latest 7-eleven find is the chicken wing.
I know what some of you are thinking. There's no way that the wings at 7-eleven are that good. As someone who is on a constant quest for the perfect chicken wing, I'm here to tell you that you are wrong. The wings are crispy, the buffalo sauce is tasty, and there are several dressing options to choose from. Best of all? You get ten for something like $4.00. I'm no math major but good sense tells me that if you eat out a lot during the work week, a four dollar lunch is a better choice than an eight or ten dollar one. Don't like spicy? Lucky for you there is also a plain option.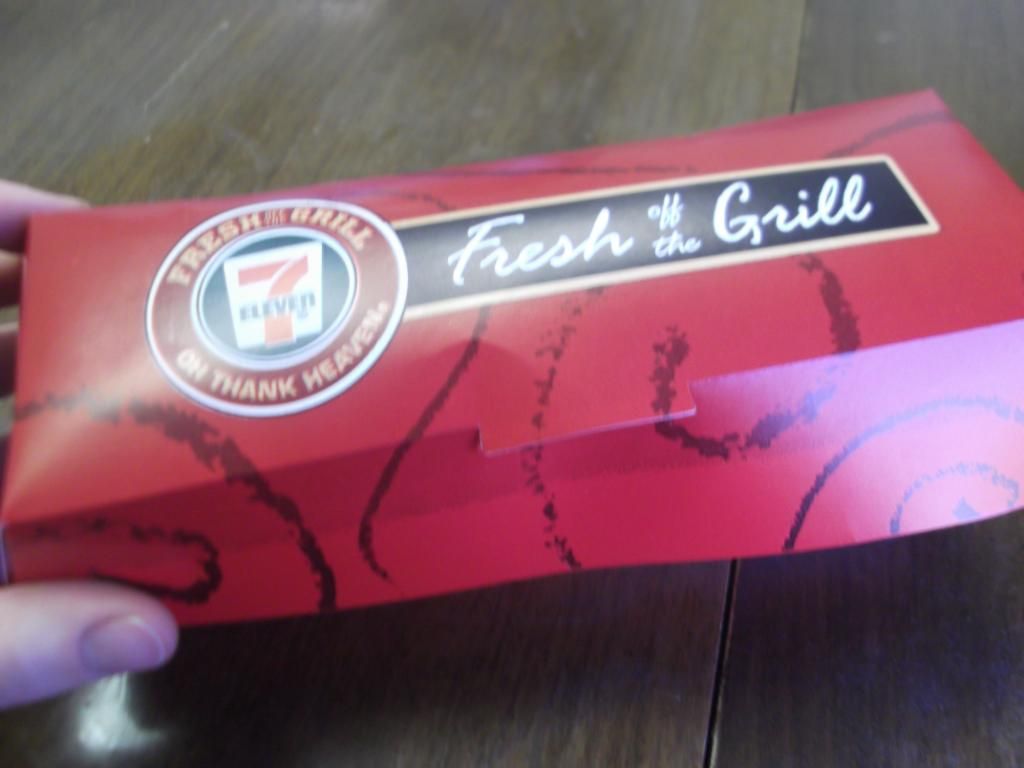 You can see that there is a little bit of breading on these wings, but I mostly picked/scraped it off. Also, the folks at the 7-eleven near my job are awesome and willing to pick through the wings to find ones without much breading.
When I don't have time to pack a work lunch, one of my new favorite things to do is walk up to the 7-eleven for 5 wings with blue cheese, a packet of almonds, and a diet Dr. Pepper. Yummy.