I was wandering through the grocery store, as I'm apt to do, when I noticed some orange stickers that said NEW on a bread product. I also noticed the word 'flax' on the package and was intrigued. I was beyond thrilled to find that these pitas have only 4 net carbs each!
They are packed with fiber and omega-3s and, unlike lots of other low carb bread products, they don't taste like cardboard. I put a bunch of them in my grocery cart and have been enjoying half of one with cream cheese alongside my eggs most mornings.
Another awesome low carb product that has recently made it's way into regular grocery stores is this Smart Balance peanut butter. Smart Balance makes several products including cooking oil and a butter substitute. All of their products will help you get your daily dose of
Omega-3 fatty acids
which will help you maintain a healthy metabolism.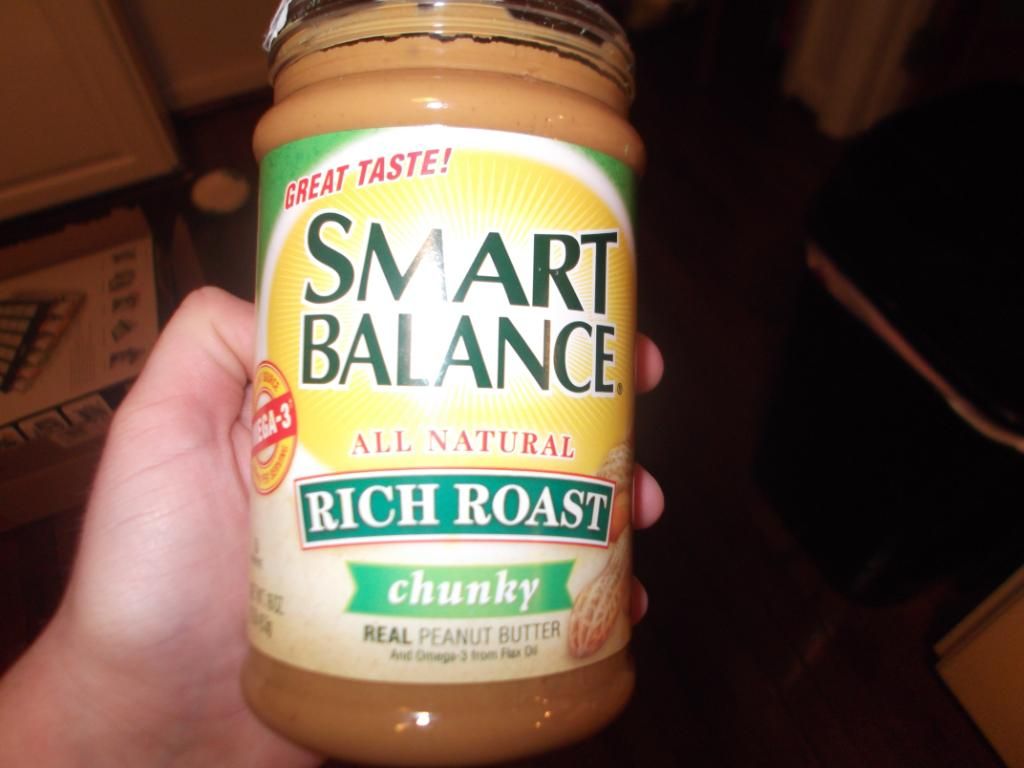 Of course the best way to get your daily dose of Omega-3s is through fish, fish oil, flax, or
algae
. The awesome boyfriend and I both
supplement our diets
with fish oil capsules that can be purchased at Costco or on
Amazon
.