All right friends and family, it's time for another leftover dump. The awesome boyfriend calls it guerrilla cooking. Whatever you want to call it, it's the process of taking random things in your fridge (usually leftovers) and transforming them into something new and delicious.
The awesome boyfriend eats a lot of chicken breasts. He's always on the go for work and it's easy to grill a bag of them on Sunday and pack one for lunch every day. I had two precooked chicken breasts in the fridge that I used to start this recipe. When we cook chicken we usually sprinkle a little
Montreal Chicken seasoning
on both sides, so if you are starting this recipe from scratch you can add that step.
I cooked some bacon over medium in a frying pan until it was extra crispy. Then I layered the chicken, bacon, spicy barbecue sauce, and jack cheese in a glass baking dish. I used about 1 Tbsp of spicy barbecue sauce per breast. Barbecue sauce is loaded with sugar so make sure that you're checking the carbs and measuring your sauce with a Tablespoon.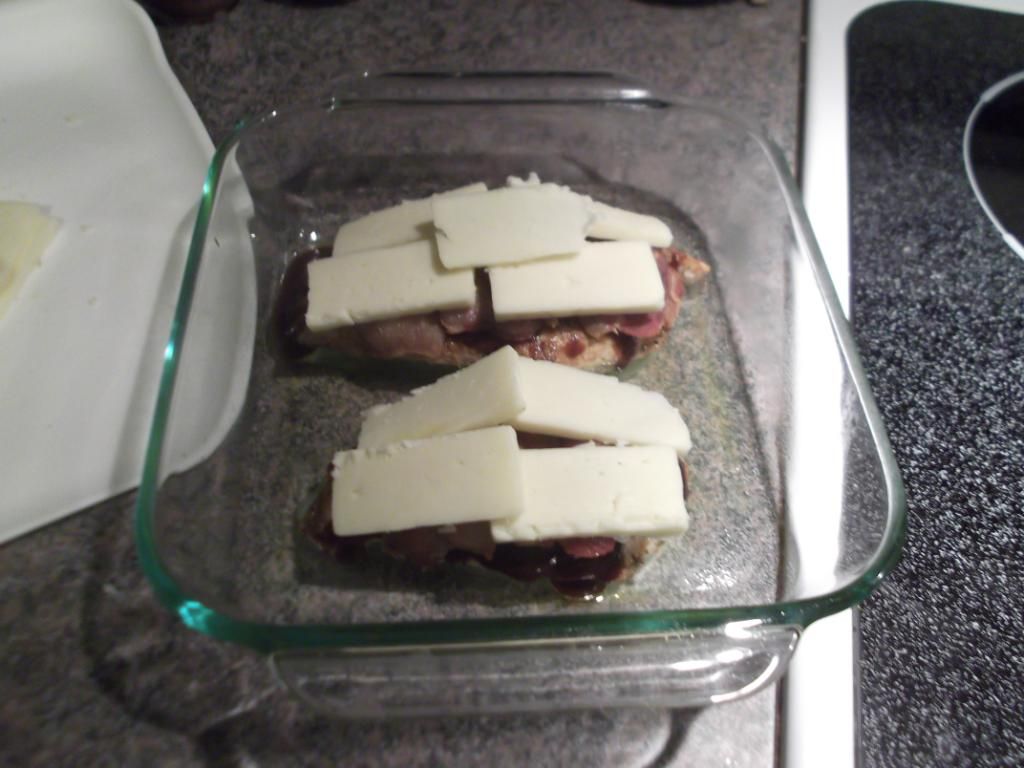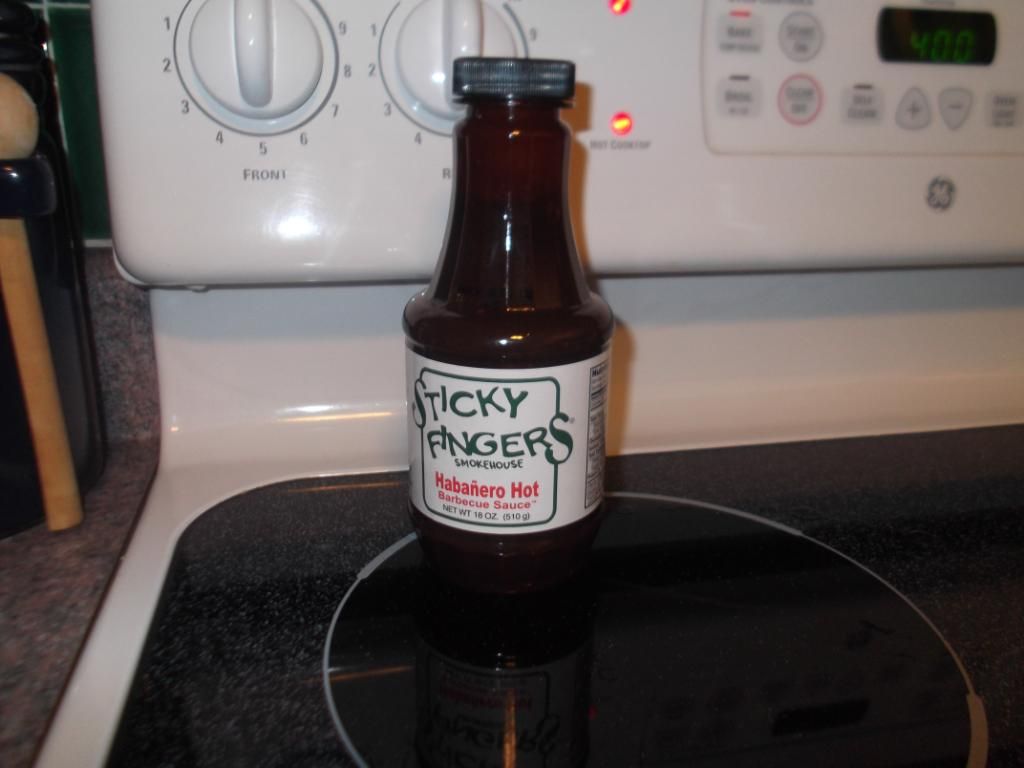 My favorite barbecue sauces are Sticky Fingers Habanero Hot and
Stubb's
. I wouldn't go as far as to call either of them low carb, but they do tend to be a little bit lower in carbs and sugar than some of the other varieties. I baked the smothered chicken breasts in a 350 degree oven for about 15 minutes, then finished off with 5 minutes under the broiler.
You can make the salad with whatever you have around. For this salad I used arugula, goat cheese, crunchy onion strips, strawberries, and Italian dressing. I generally have all of these things on hand. Strawberries have carbs too so make sure that you are counting. You can get a lot of slices out of three or four strawberries.
This Italian dressing is one of my favorites. It's only about $3.00 at the grocery store, and it's super low in carbs. Like the label says, you can use it on anything, and it goes great with the sweet strawberries.