I have really gotten into cutlets lately. I don't know what they are feeding the chickens but the chicken breasts that I find in the grocery store are, like, scary big. I don't even know how you are supposed to cook a piece of meat that is 4 inches thick. You can't put it on the grill because the outside will be burnt by the time the inside is done. But I digress...
Turkey cutlets are a little bit more expensive than chicken cutlets but I have found them to be much easier to work with. They have a low slime factor which means that breading and seasonings stick to them with ease. These turkey cutlets are breaded with almond meal and poultry seasoning and are the closest cousin to the chicken nugget that has come out of my kitchen.
Ingredients
1 pound package of turkey cutlets
1/2 C almond meal
2 Tbsp chicken seasoning
1 tsp salt
1 tsp black pepper
2 Tbsp olive oil
2 Tbsp butter
1/2 C chicken broth
2 Tbsp deli mustard
1/4 C heavy cream
1 Tbsp flour
1 Tbsp hot sauce
Directions
Add almond meal, chicken seasoning, salt, and black pepper to a flat plate. Stir ingredients together with a fork to combine.
Press each side of turkey into mix to coat.
Heat medium sized frying pan over medium high.
Add olive oil and butter to frying pan and stir with a spoon until butter is completely melted.
Add turkey cutlets to frying pan and cook for 2 minutes on each side.
Remove turkey cutlets and set on paper towels to drain.
Reduce pan heat to medium.
Add chicken broth and heavy cream to frying pan and stir with a rubber spatula to remove all brown bits from bottom of pan.
Add deli mustard, flour, and hot sauce to frying pan and whisk until all ingredients are incorporated.
Continue to whisk for 2 minutes until sauce has reduced by about half.
Pour sauce over turkey cutlets to serve. Enjoy!
Notes
This recipe calls for the mustard sauce to be served over the turkey fingers but you can use it as a dipping sauce as well. The awesome boyfriend set up a little buffet of dipping sauces to enjoy his turkey fingers.
You can also skip the mustard sauce entirely and just serve the turkey fingers with whatever sauces you would use for regular chicken fingers.
You should be able to find almond meal in your regular grocery store, in the health food section.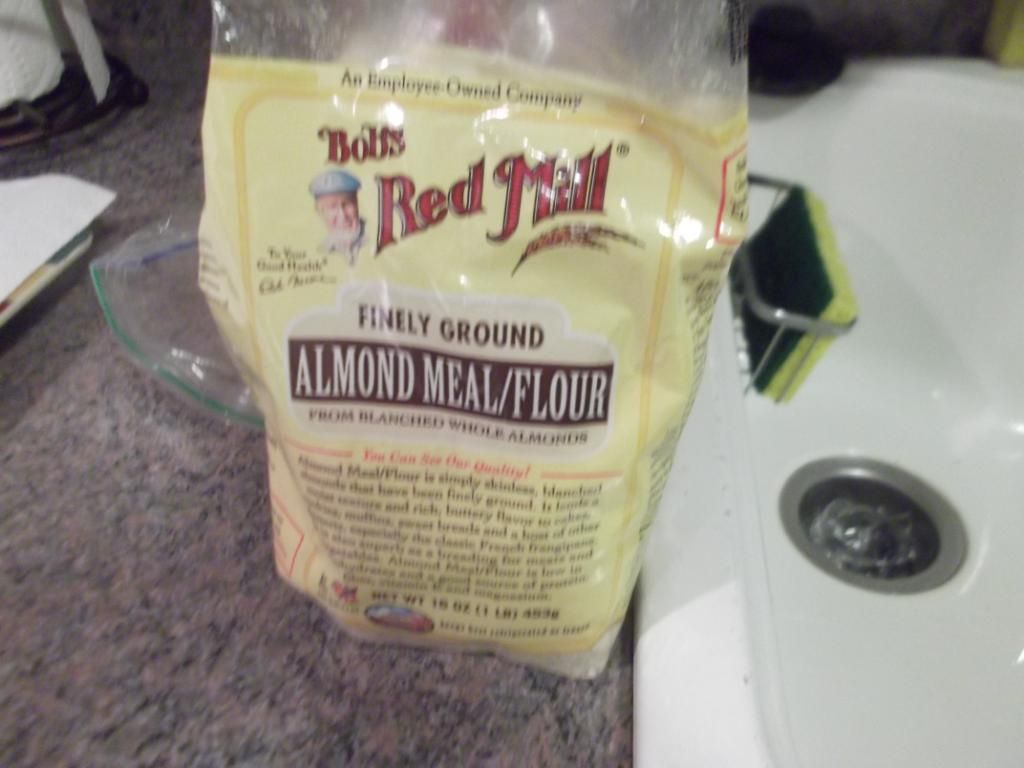 You used to have to go to a health food store for this, but most regular
grocery stores are carrying it now.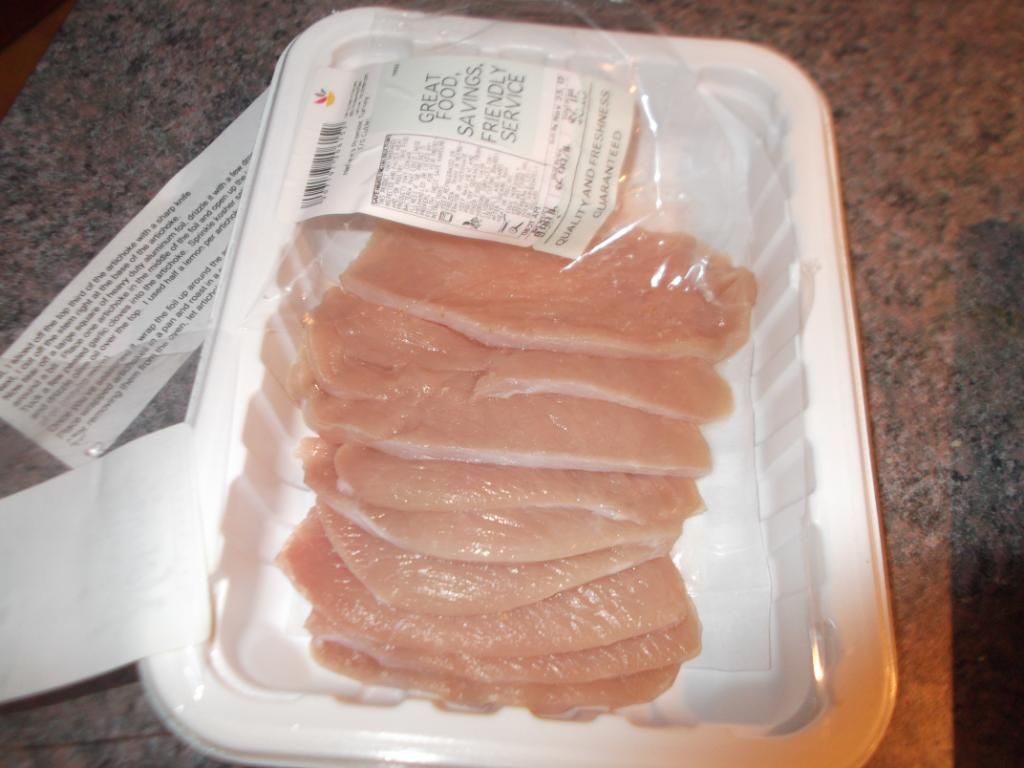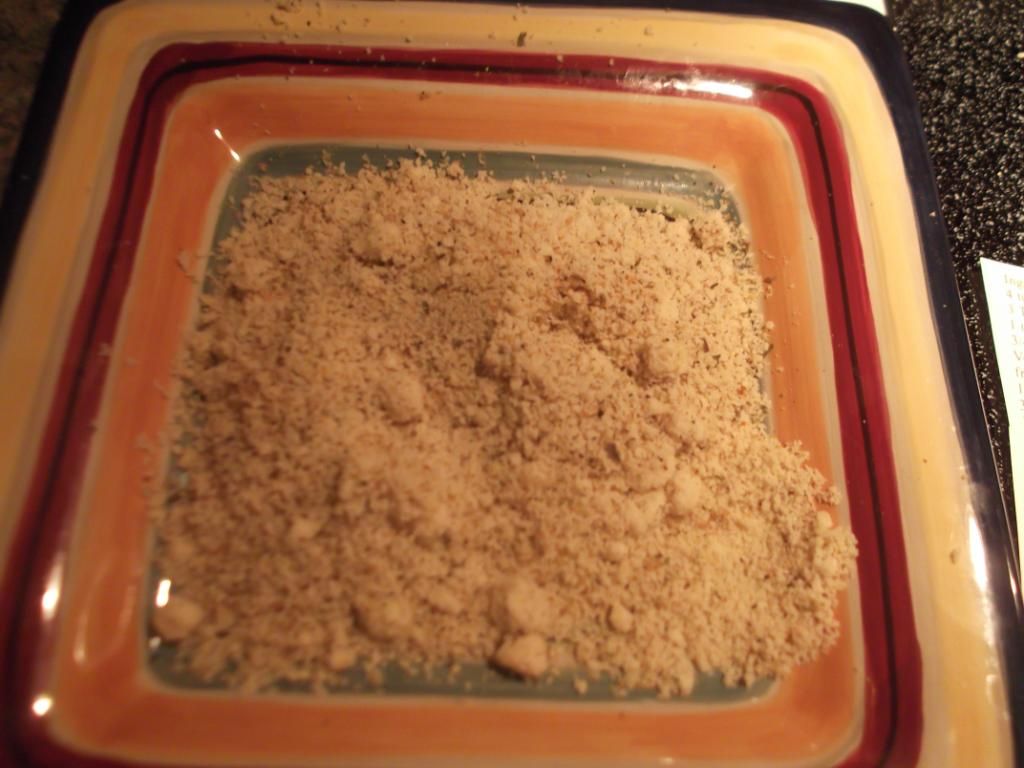 If you run short on this almond meal mix just make some more. Most
turkey cutlet packages are about a pound but some may have more
or fewer cutlets depending on thickness.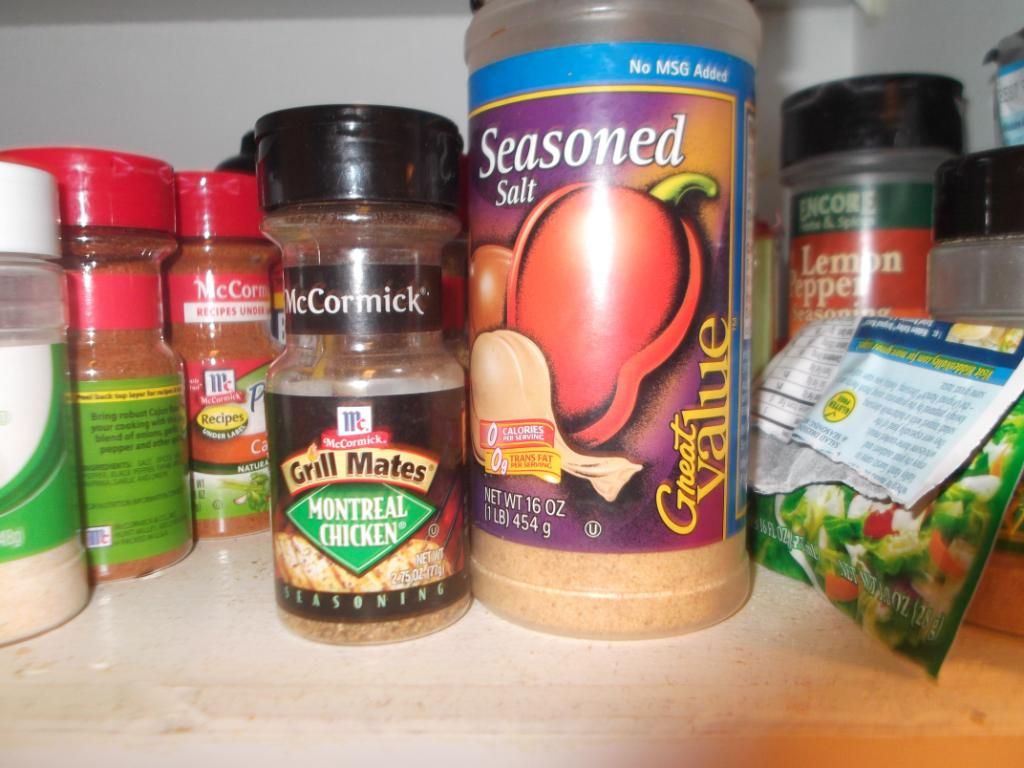 This Montreal Chicken seasoning is the truth. I use it almost every time
I cook poultry. I mixed it with the almond meal for this recipe.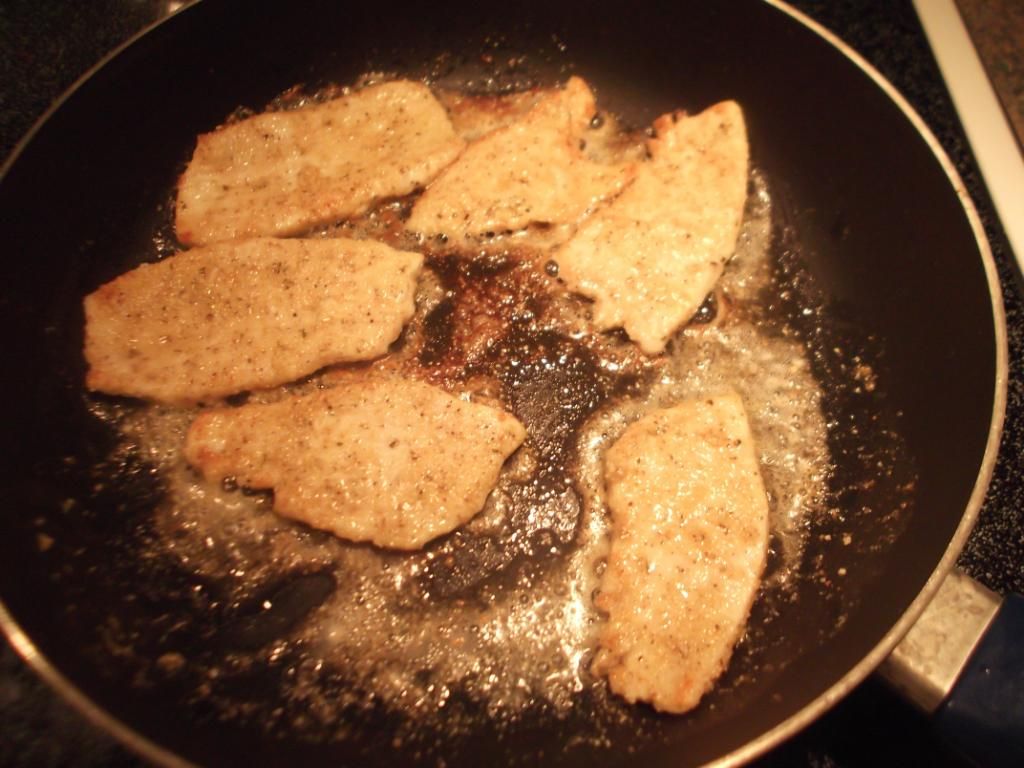 Turkey cutlets will cook fast because they are so thin. You'll know that
they are done when they start to brown on the edges.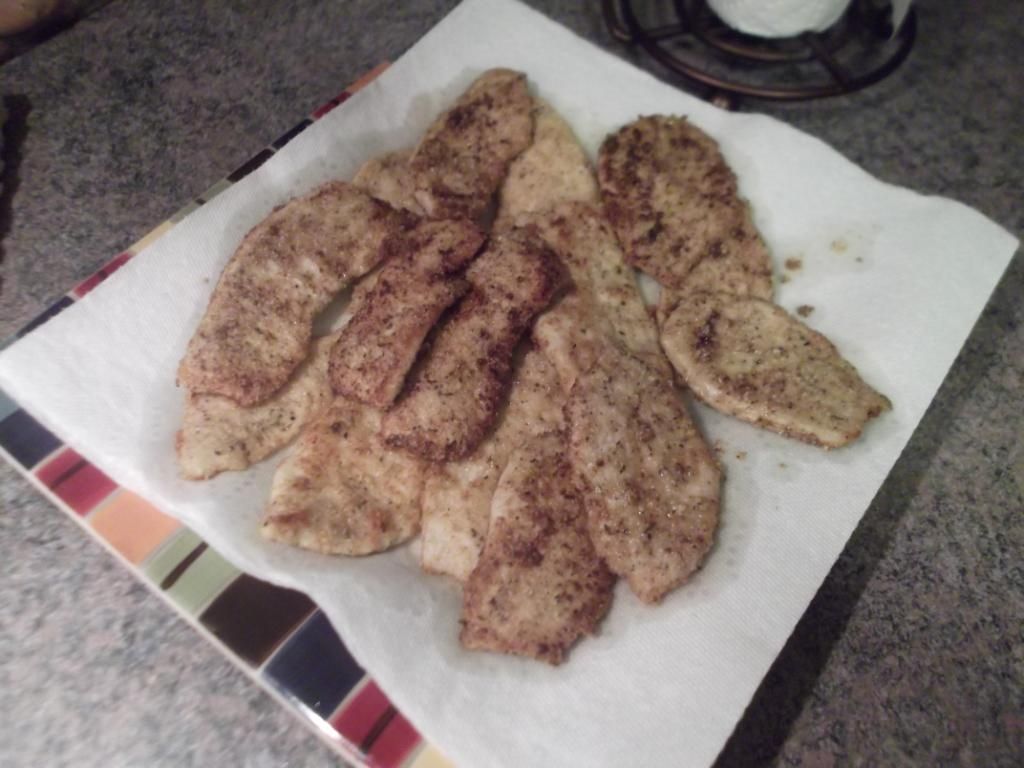 Just like chicken fingers, but without all the breading.
I love this sauce. Sometimes I make it to go alongside my veggies. If you
have extra it's worth saving for another day.