This pulled pork is a crowd favorite.
Brining meat
is something that my mother taught me to do, and it works. A brine is generally a salt and vinegar mixture, although some folks prefer straight salt water. The salt begins to break down the cells in the meat which creates that juicy, tender texture that folks love. This pulled pork requires a big time commitment so plan ahead, but the results are worth it. I made it for my office holiday party and it stole the show!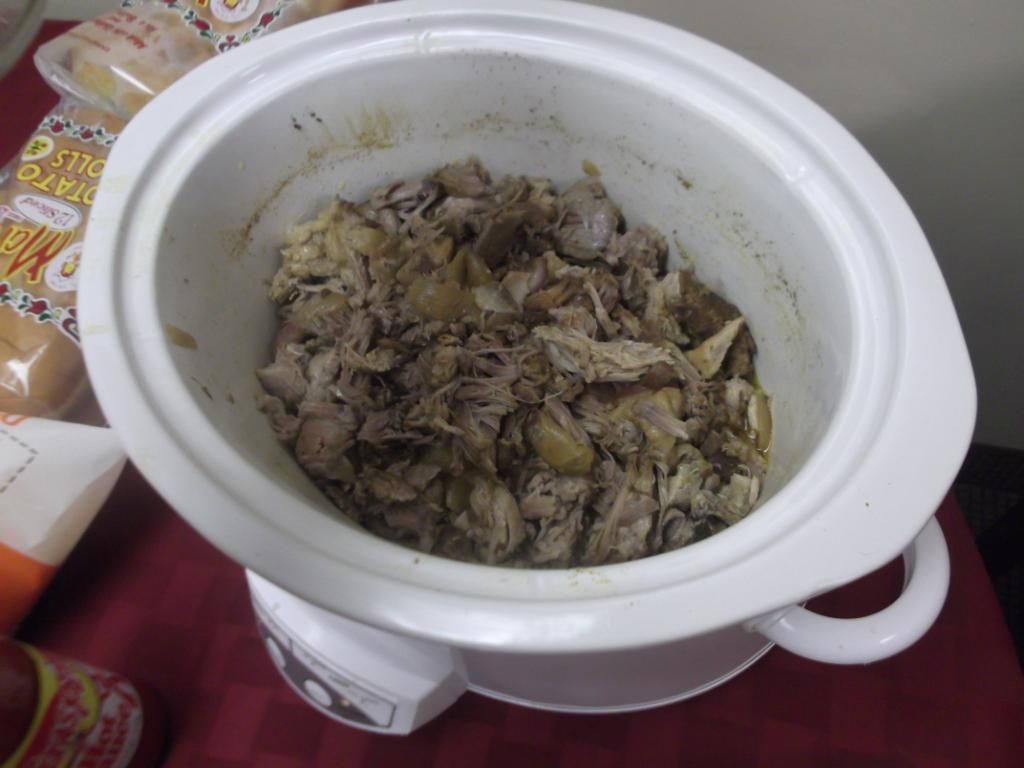 Ingredients
1- 4 lb pork shoulder, with bone if possible
1 C salt
3 C white vinegar
1/2 C chili powder
2 medium sized yellow onions
Directions
Place pork shoulder in slow cooker.
Add vinegar to slow cooker.
Fill slow cooker with water until pork shoulder is completely submerged.
Add salt to water and stir with a wooden spoon or spatula.
Put slow cooker in refrigerator and allow pork shoulder to brine overnight (at least 12 hours).
Remove pork shoulder from bring and empty liquid from slow cooker until 1 inch is remaining.
Return pork shoulder to slow cooker.
Spread chili powder over top of pork shoulder.
Chop onions and add to slow cooker on top and sides of pork shoulder.
Cook on high for 6-8 hours. Pork shoulder is done cooking when it starts to fall apart.
Remove bone and discard, and shred pork with a fork.
Serve straight out of slow cooker, with buns and hot sauce if desired. Enjoy!
Notes
When I made this at work I put the pork shoulder in the brine on afternoon and left it in the fridge overnight. Then I plugged it in first thing the next morning and it was ready in time for dinner around 6.
If you can't find a pork shoulder with a bone it will still be delicious. The bone adds a little bit more flavor, but it's definitely not a deal breaker.
I think this pork shoulder was like $12, which is awesome because it
fed a lot of people. It's definitely a good choice if you are entertaining
on a budget.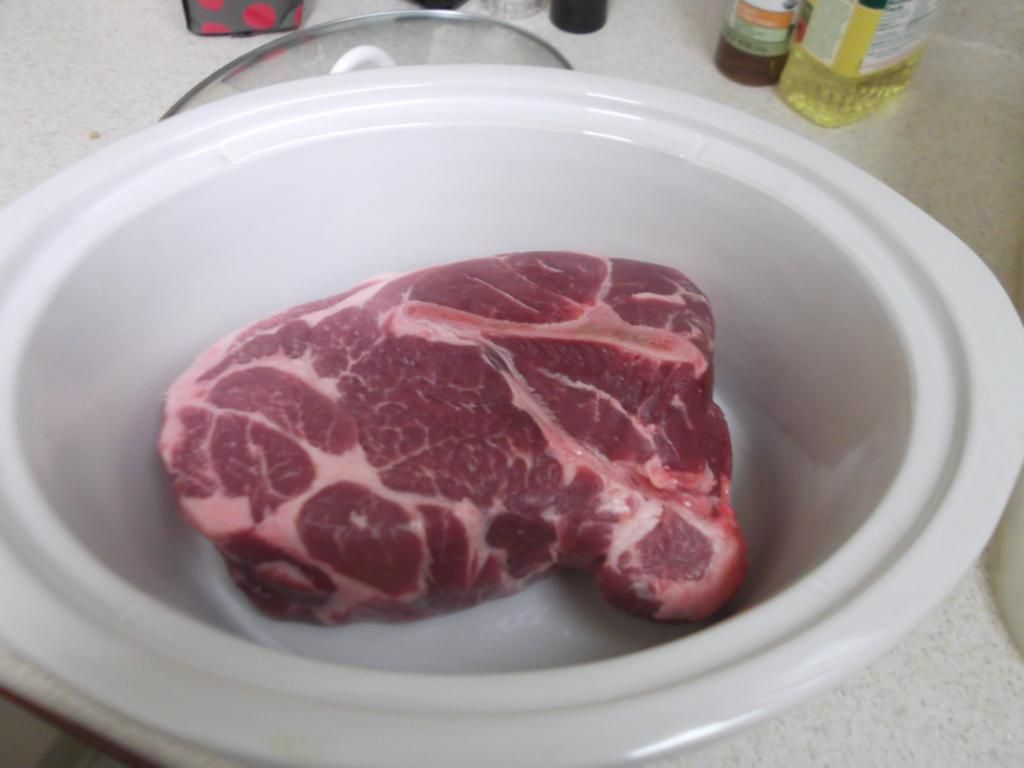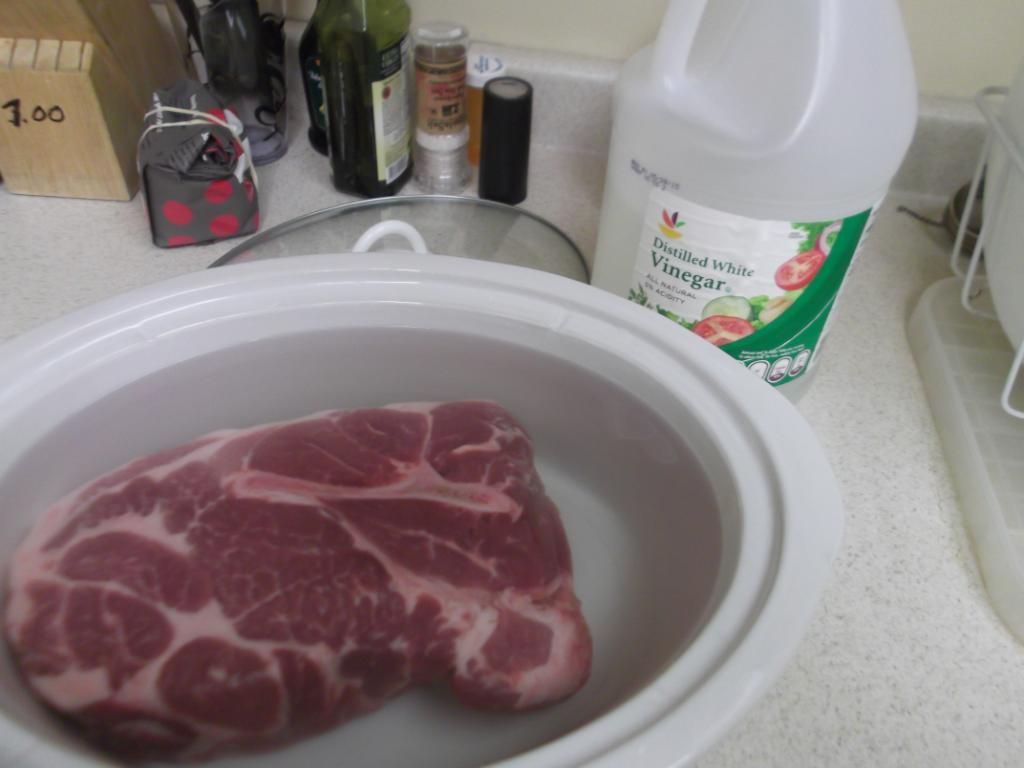 I seriously made this whole thing in my work kitchen. It was like a
magic trick.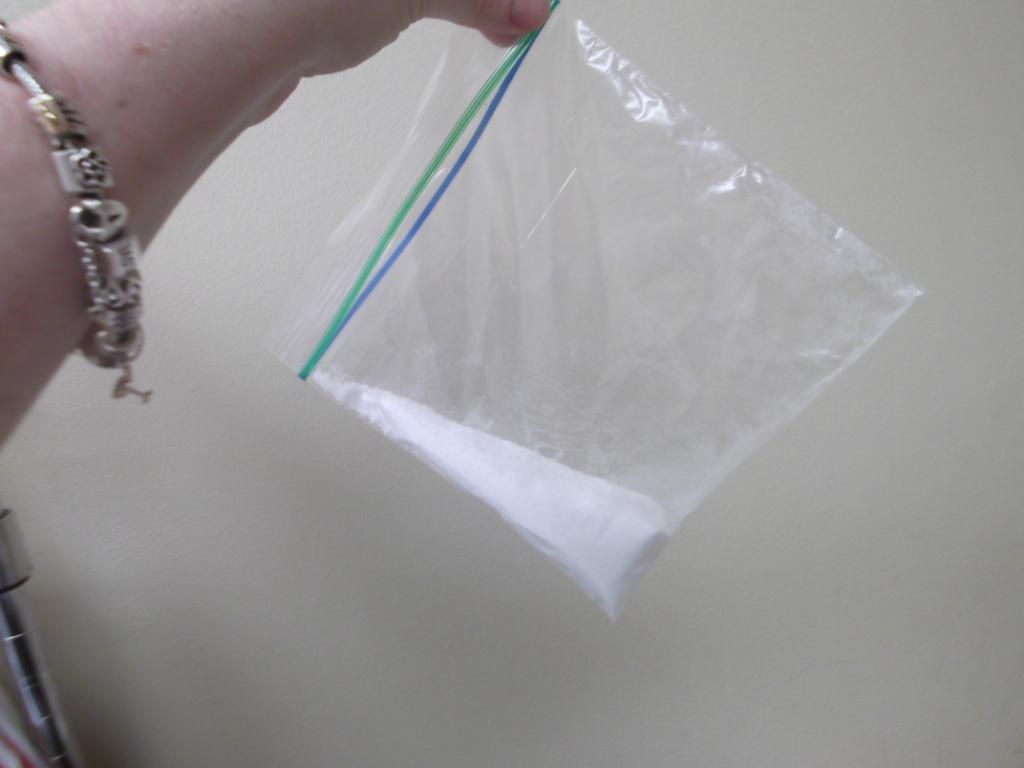 I packed all my ingredients ahead of time and just brought what I needed.
That kept me from having to mess with measuring cups in the
office kitchen.
After you add salt to the water it will turn cloudy like this.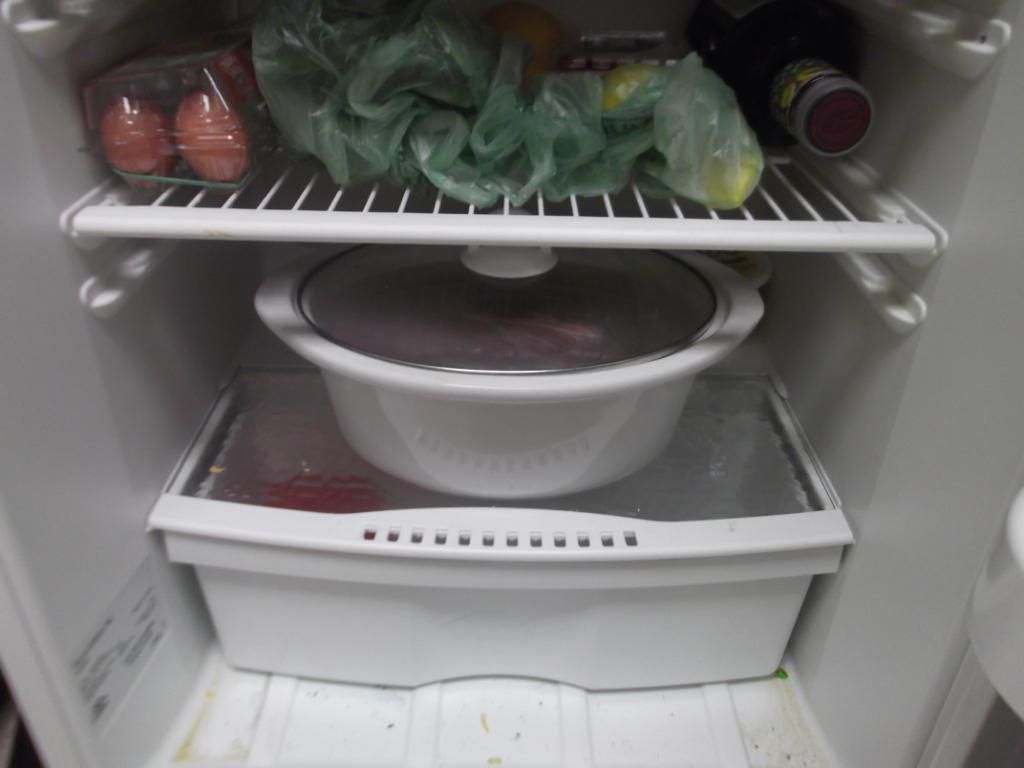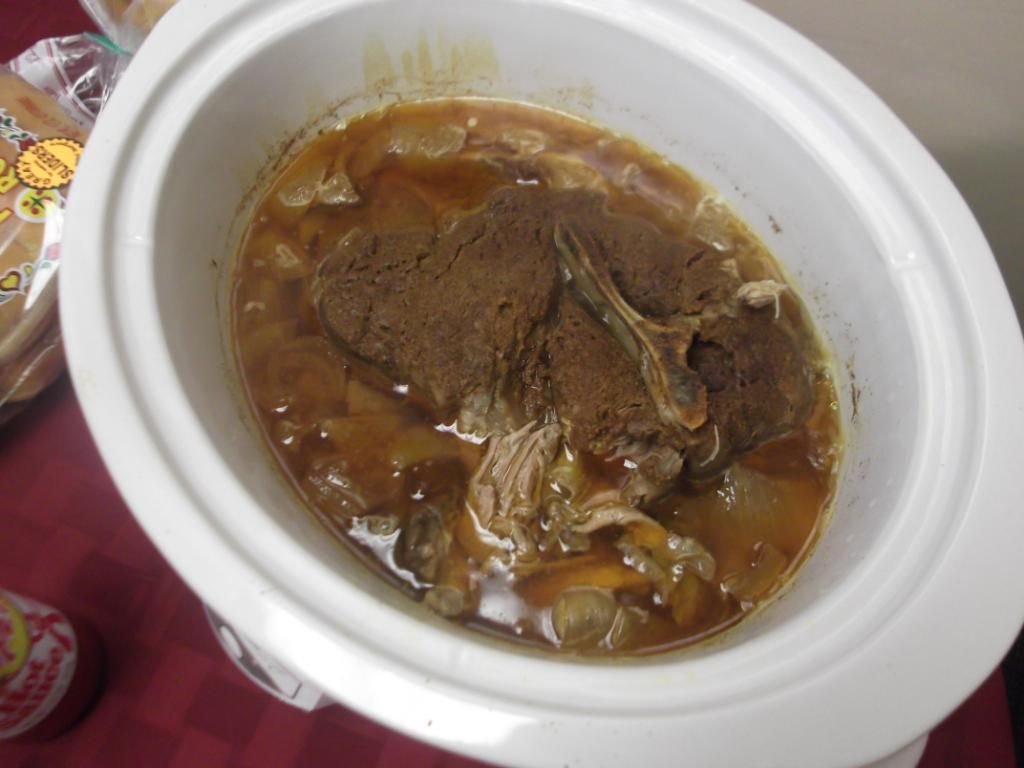 The meat will literally be falling apart when it is ready. You can see that
the meat slipped right off the bone in the middle. The meat will release
a lot of liquid while it cooks. This is good because it will help keep it
from drying out after you shred it. If you feel like everything is too soupy,
just pour some of the liquid off before you return the meat to the bowl.