This casserole is the perfect amount of spicy and cheesy. We liked it so much we ate it 5 nights in a row. It's a little calorie dense, but extremely low in carbs. It goes great with homemade
low carb tortilla chips
.
Ingredients
4 oz cream cheese
8 ounces shredded Parmesan cheese
3 eggs
1 packet taco seasoning
1 lb ground beef
1- 4 oz can chopped green chilies
1/4 C tomato sauce
8 ounces shredded cheddar cheese
Directions
Preheat oven to 375 degrees.
Warm cream cheese in the microwave for 10 seconds.
Add cream cheese, eggs, and 1/3 packet of taco seasoning to a large bowl and beat until smooth with an electric hand mixer.
Coat the inside of a glass baking dish with cooking spray.
Sprinkle shredded Parmesan over the bottom of the baking dish and press down gently with fingertips.
Pour cream cheese mixture into baking dish over top of Parmesan cheese.
Bake for 20 minutes, or until cream cheese mixture has browned lightly on top and around edges.
While crust is baking, heat a large frying pan over medium high and add ground beef.
Cook beef until no more red is visible then drain. Return beef to frying pan and reduce heat to low.
Add remaining 2/3 packet of taco seasoning, chopped green chilies (do not drain), and tomato sauce. Stir until all ingredients are incorporated.
Remove crust from oven and let stand for 5 minutes before adding ground beef.
Spread ground beef over cream cheese crust in glass baking dish.
Sprinkle shredded cheddar cheese over ground beef.
Bake for 20 minutes. Cheese should be bubbling and lightly toasted when done. Serve hot.
Notes
I used a 2 quart baking dish for this recipe, and it was really full. I think if you want to use a bigger one that would be fine, but not smaller.
This is good topped with shredded lettuce, tomatoes, salsa, sour cream, or whatever other taco toppings you enjoy.
This recipe makes several servings. When I make it the awesome boyfriend and I can usually make about 3 meals out of it.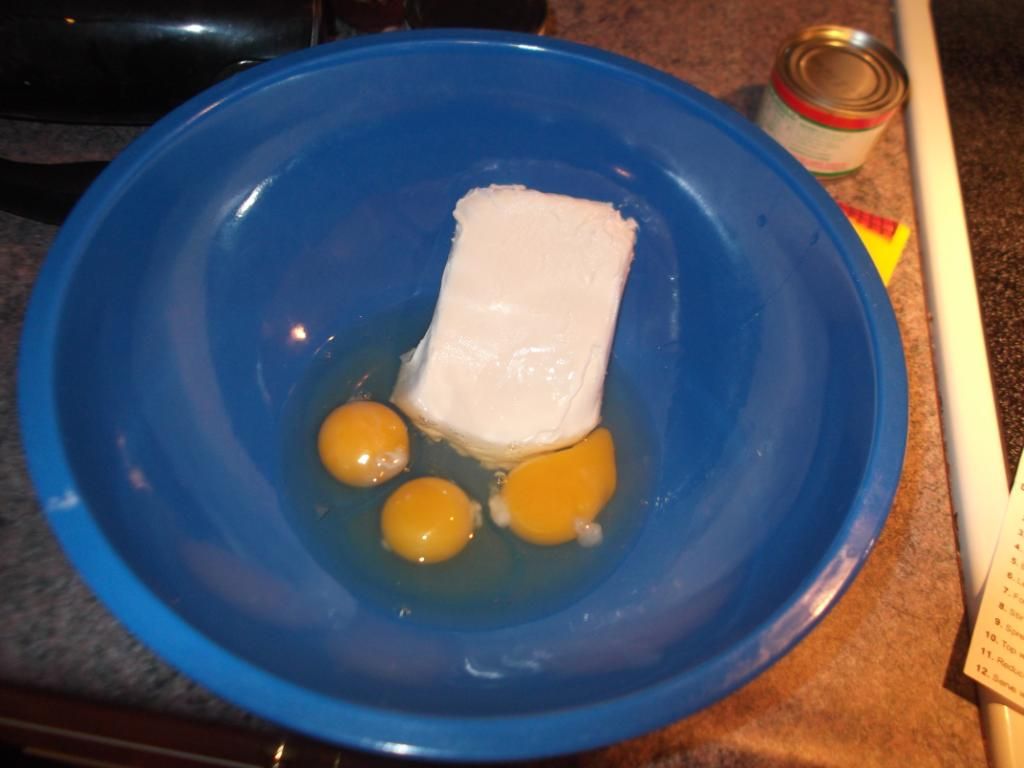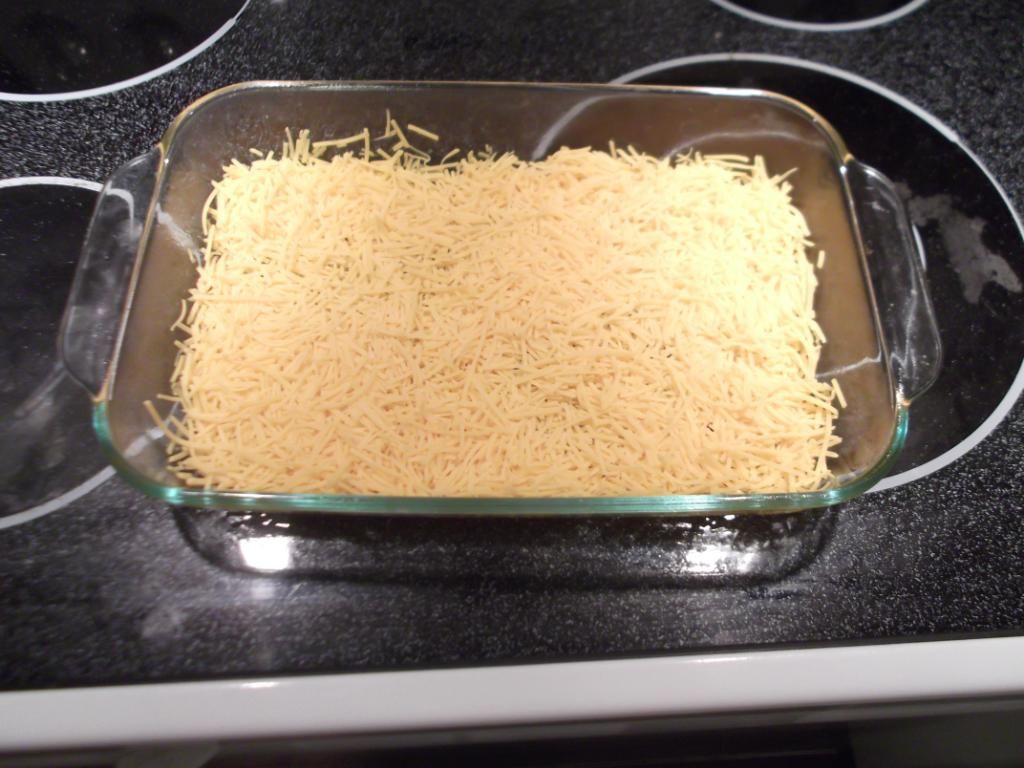 The Parmesan cheese is going to brown and form a nice crust for your
taco bake. Don't worry about it being perfect; just press it down the
best you can to make a foundation for the cream cheese mixture.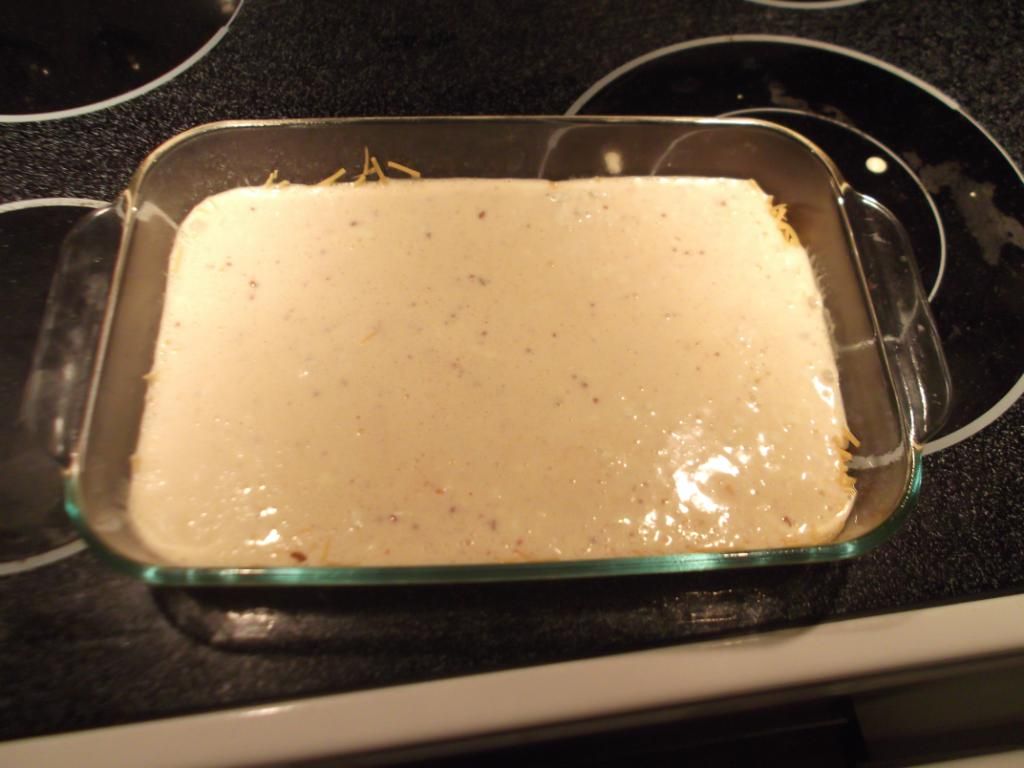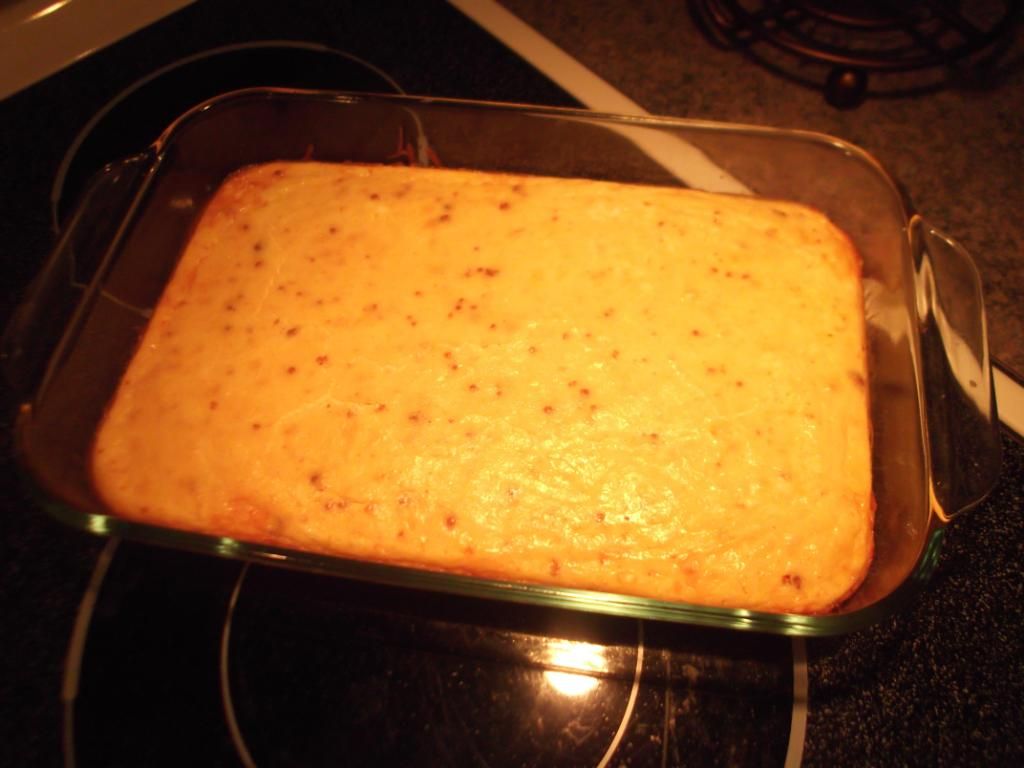 You can see that the crust has browned around the edges.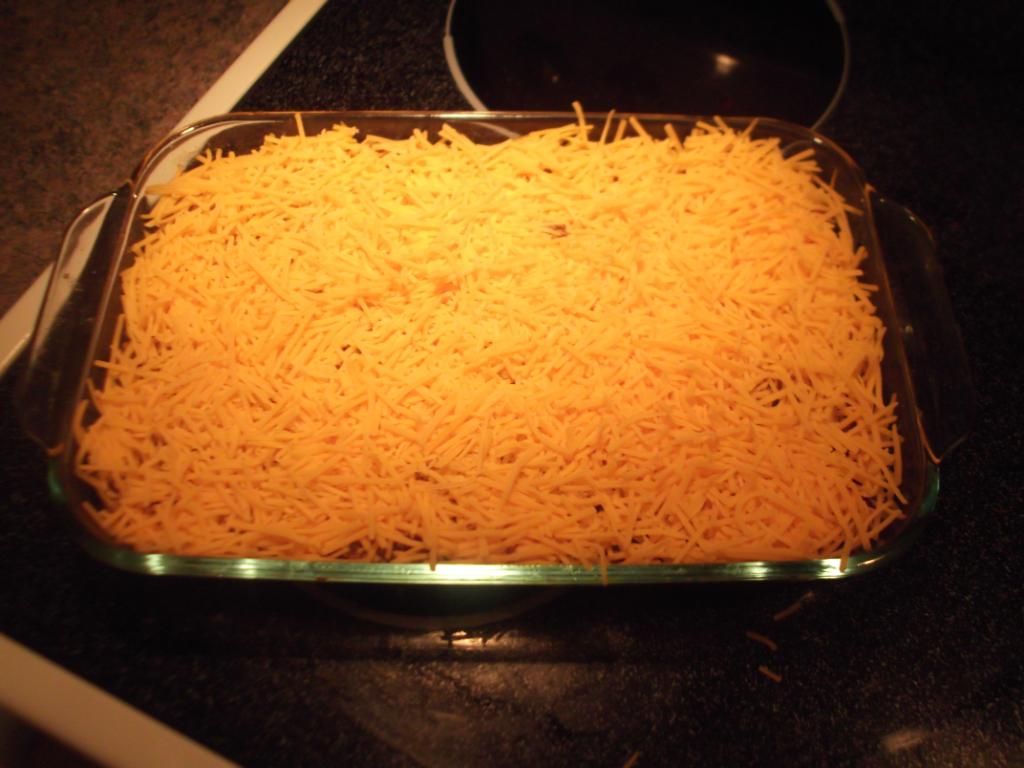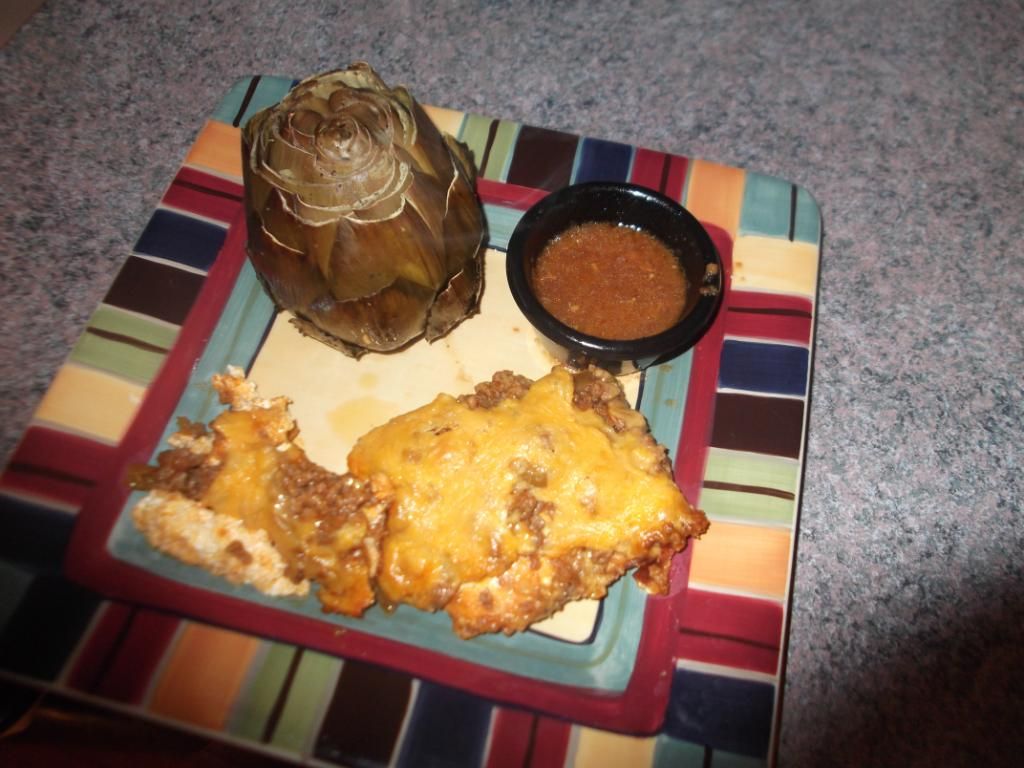 Taco bake and roasted artichoke. So good I couldn't finish it.