Is it February? I can't believe how late I am on posting this. Uh, er, I mean....here's a cute way to package cookies for Valentine's Day!
I collected snack containers for a couple of months to complete this project. The best containers are Pringles cans because the lids are clear and you don't have to cover them. I don't generally eat potato chips but I do eat almonds that come in containers with resealable lids. Whatever you collect, make sure to rinse them out with a damp paper towel and sanitize with some wipes.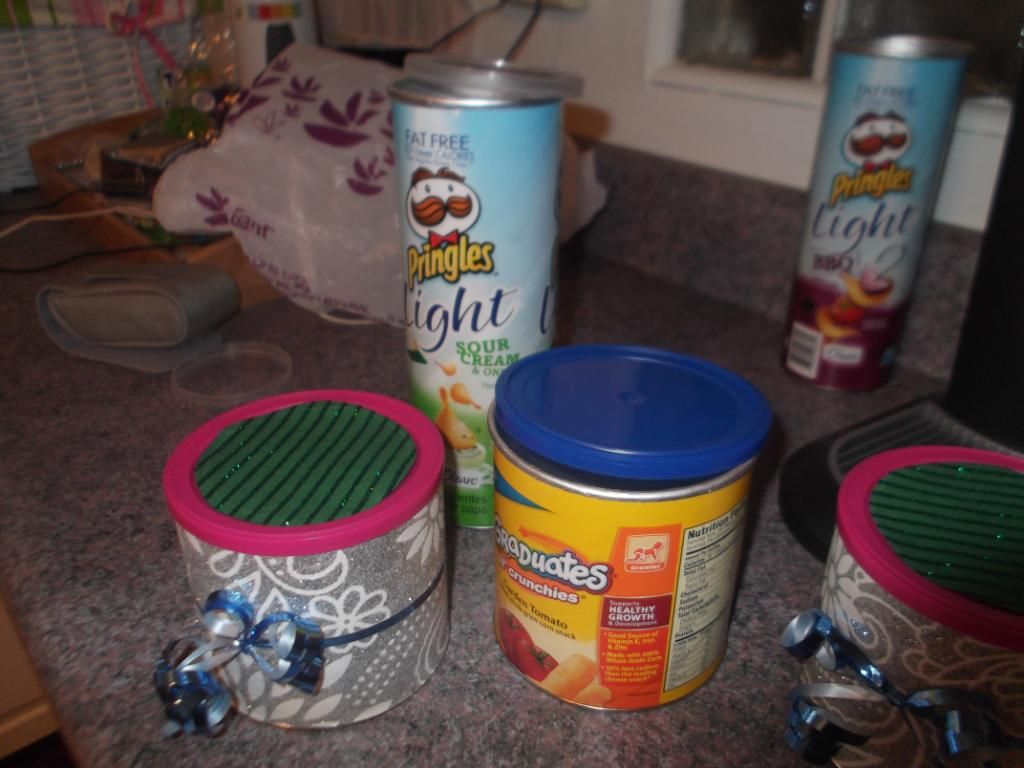 Gerber Graduates lil crunchies
are delicious low carb cheese puffs. They're actually baby food so you'll find them in the grocery store with all the baby stuff, but I like to eat them when I have a hankering for something salty and crunchy. The containers are a good shape and size for covering and filling with treats.
Making these cookie containers is pretty easy. Just pick up some
sparkly gift wrap
and cut it into strips wide enough to fit around the can. Cut off excess with an X-Acto knife and secure with double stick tap. Repeat with the lid if necessary. Finish with curling ribbon.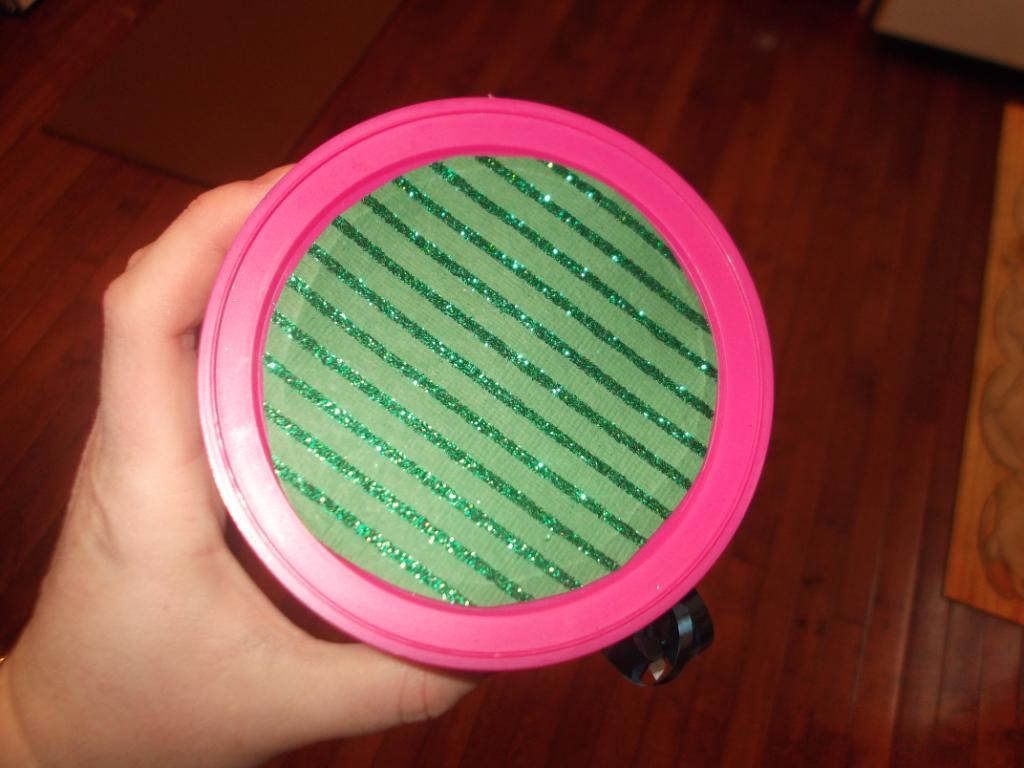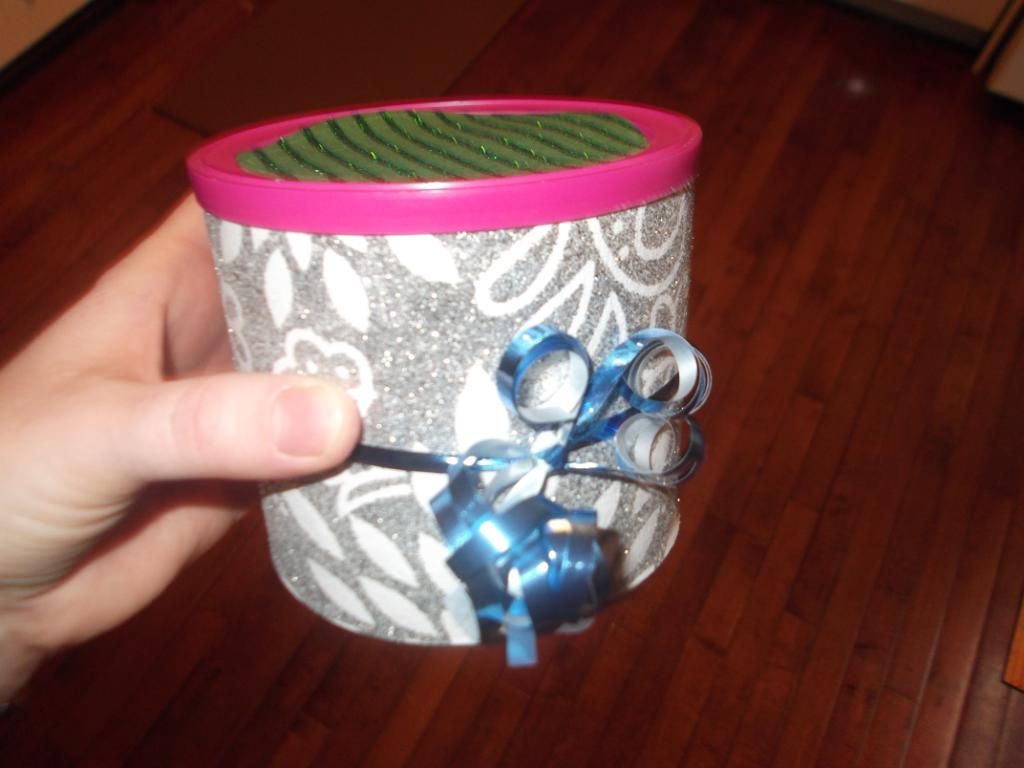 I passed these out for Christmas- around the office, my hair dresser, the mail man, the dog walker, etc - and they were a big hit. I filled them with a combination of regular chocolate chip cookies and
low carb peanut butter cookies
.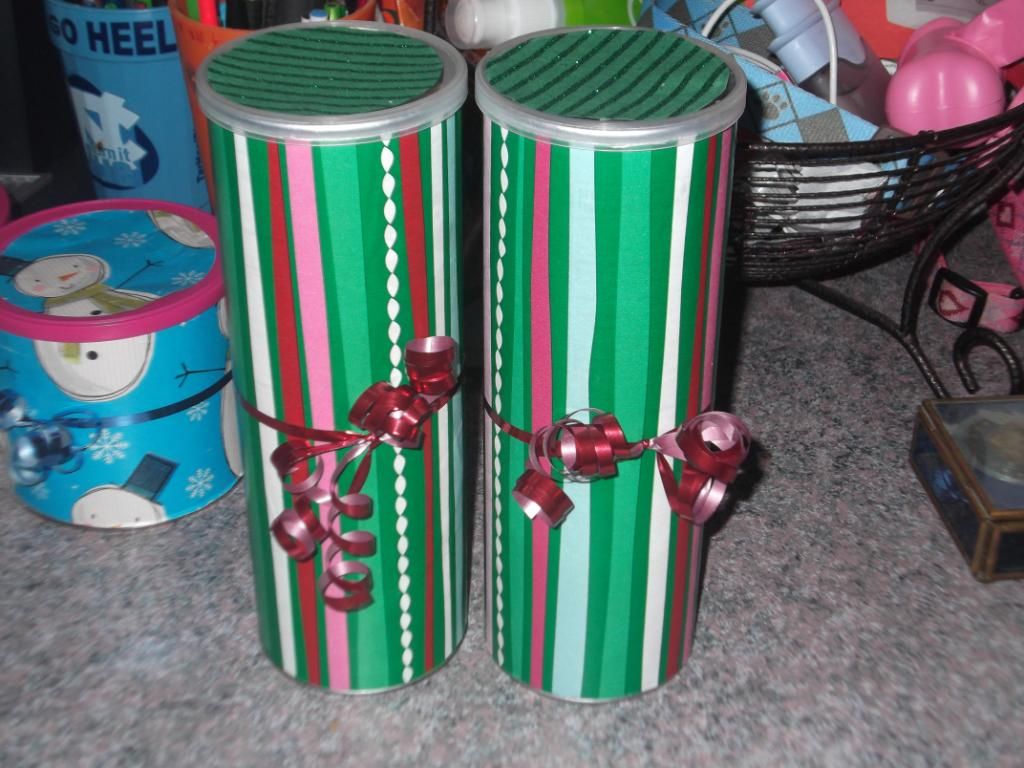 The awesome boyfriend's coworkers have been requesting a repeat for Valentine's day so I'll be baking again this week!