Now that my graduate school semester is approaching mid term, my cooking has slowed down. I'm still making dinner 4-5 nights a week, but I'm back to basics. The awesome boyfriend and I have been eating a lot of grilled chicken, roasted vegetables, and tofu pasta with some sort of sauce. I've also been ordering and cooking larger portions and reheating the leftovers. All of this is to say that time is not a good excuse for eating a bunch of junk. Maintaining a healthy lifestyle does require planning and sometimes a little creativity, but it is possible, even for me.
One of my favorite no fuss low carb dishes is a
Garlic Roasted Artichoke
. Artichokes are very low in carbs and they pack a bunch of fiber. You can stuff them with whatever herbs or spices you like, but I almost always use garlic cloves. Artichokes are a little bit pricier than some other veggies, but they take a while to eat and a single artichoke is a large portion. It's not unusual for me to make a meal out of one after class on a weeknight.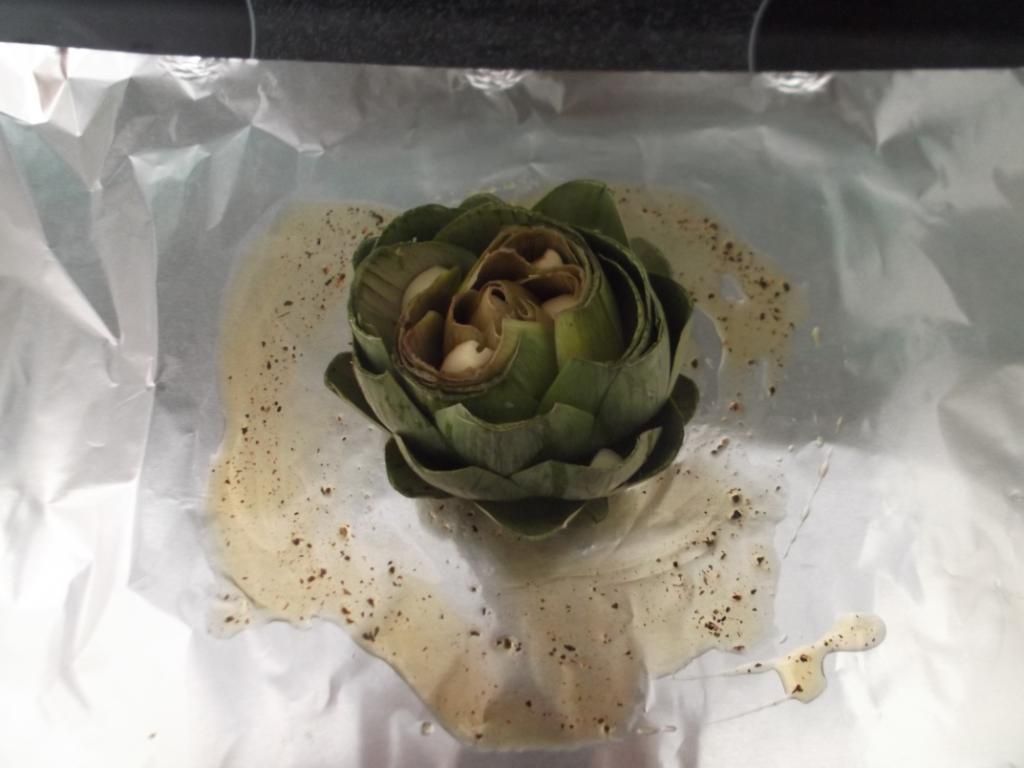 Yesterday, I roasted an artichoke and heated up a few chicken wings that I had
leftover from happy hour
with a friend. It made for a perfectly satisfying low carb dinner. The awesome boyfriend picks on me sometimes when I save little scraps like this. He'll say, "Are you really going to eat those two carrot sticks?" The answer is yes!