Last week, we had about 4 inches of snow at my house, which meant a free day to cuddle with the pups and watch movies. I woke up to the smell of bacon frying and initially wondered if my house was on fire, but then I realized that the awesome boyfriend was making breakfast. He whipped together some mighty spicy breakfast burritos. I couldn't name all of the ingredients but I know that there were eggs with cayenne, bacon, salsa, jalapenos, and cheese. It really helped get me out of bed!
We spent most of the day playing in the snow and laying around. For lunch we threw together some grilled chicken salads, and for dinner we had the last of the
Low Carb Taco Bake
the I made a couple of nights before.
After dinner I whipped up some
Sugar Free Hot Chocolate
for the awesome boyfriend and I to enjoy while we watched the snow fall (just kidding, we are not that annoying- we were probably watching Community).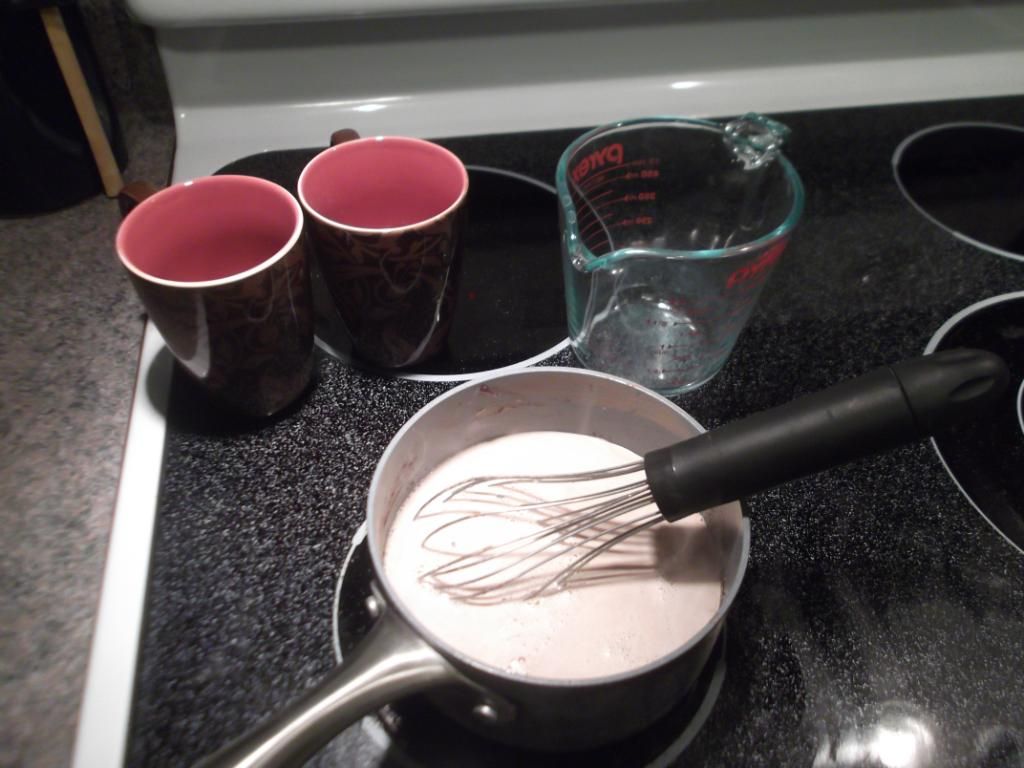 Sugar free hot chocolate is both easy to make and delicious. I used almond milk and heavy cream for the base and then stirred in some cocoa and artificial sweetener. It hits the spot if you are craving something warm and sweet.