This is my go to meal when I don't have time to cook. It makes a huge amount and you can do a lot with it. Play around with this recipe and see what tastes good to you. I don't like a really wet salad, but some folks might want more mayo. Maybe add celery, sunflower seeds, or hard boiled egg. Just stay away from fruit! Grapes, apples, raisins, and cranberries are all pretty high in carbs and sugars.
Top with sliced almonds or crunchy onions before serving. So crunchy.
Ingredients
1 rotisserie chicken (the kind they cook at the grocery store)
3 Tbsp mayonnaise
2 Tbsp Dijon mustard
2 Tbsp sliced almonds
2 Tbsp broccoli- crowns only and finely chopped
1/2 tsp garlic powder
1/2 tsp black pepper
1/2 tsp salt
crushed red pepper to taste (optional)
Directions
Pull all of the meat off of the chicken and put it into a bowl. Throw away bones. (You'll need a large space to work with the rotisserie chicken. I have a huge cutting board that works, and I pull the trash can up next to me.)
Add remaining ingredients.*
Mix with a spatula.
This recipe makes four servings.
*For maximum crunch, add almonds just before eating. They can soak up moisture and get soggy. If I'm making it in the evening to go for lunch the next day I just throw them in, but any longer than that and I take them along in a separate container.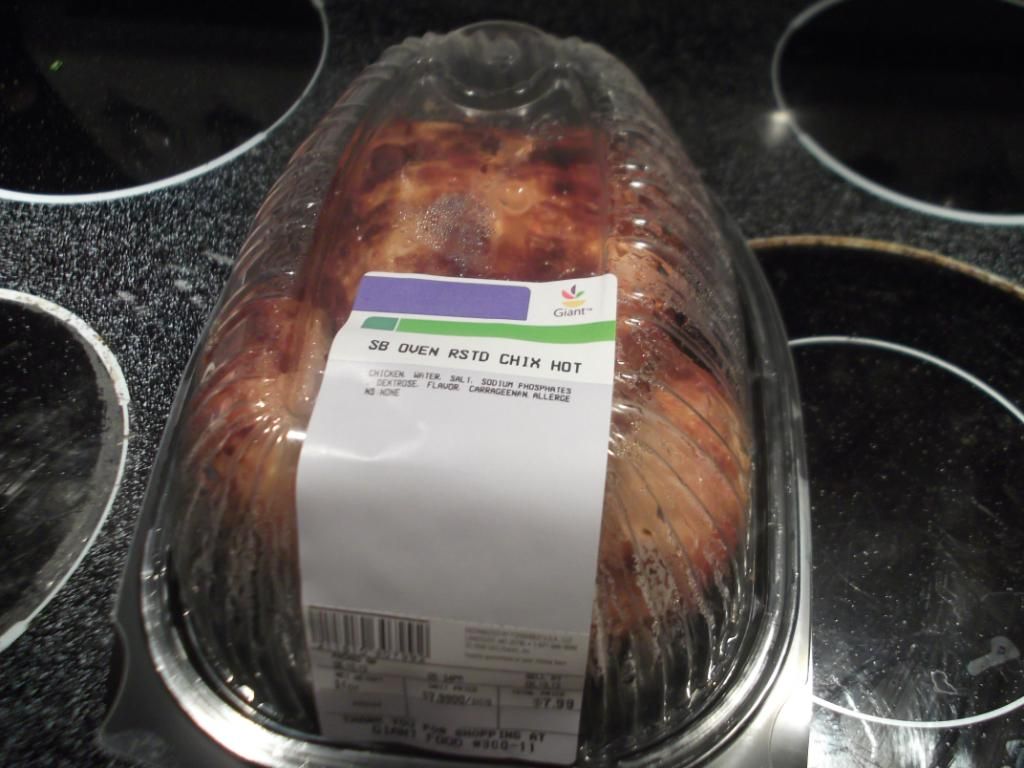 I love rotisserie chickens. They are inexpensive and have so many uses.
You don't really need a knife to get the meat off of the chicken. If it's still
warm you should be able to just pull it off with your fingers.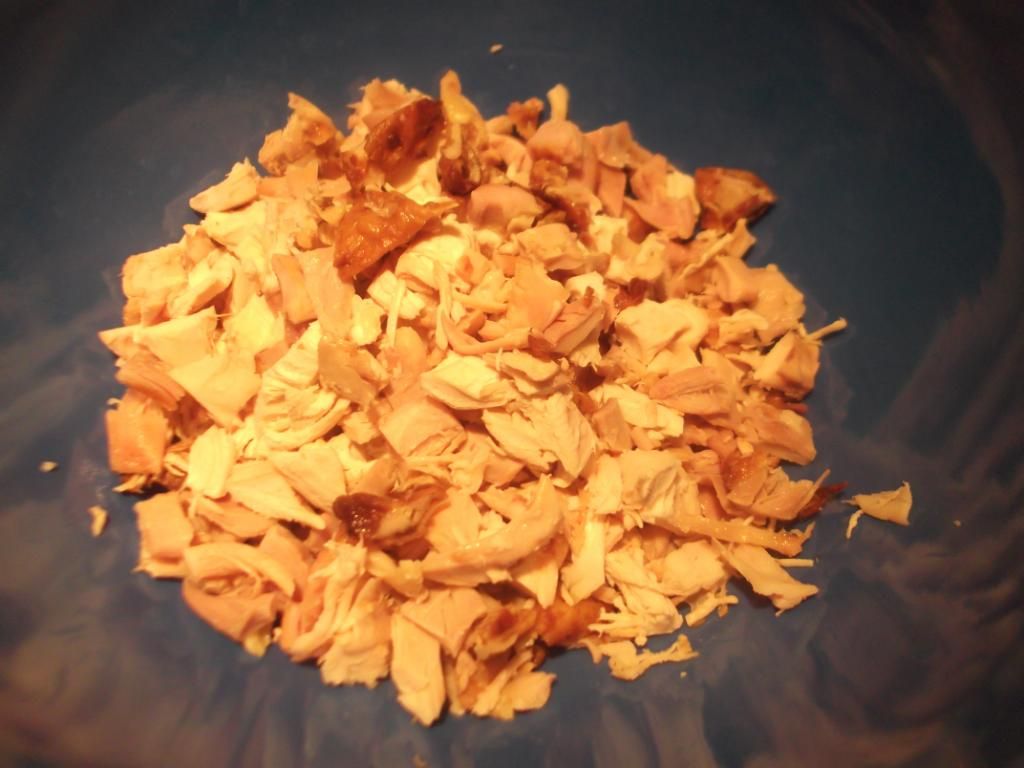 Chopped chicken. I like mine bite size, but not too small.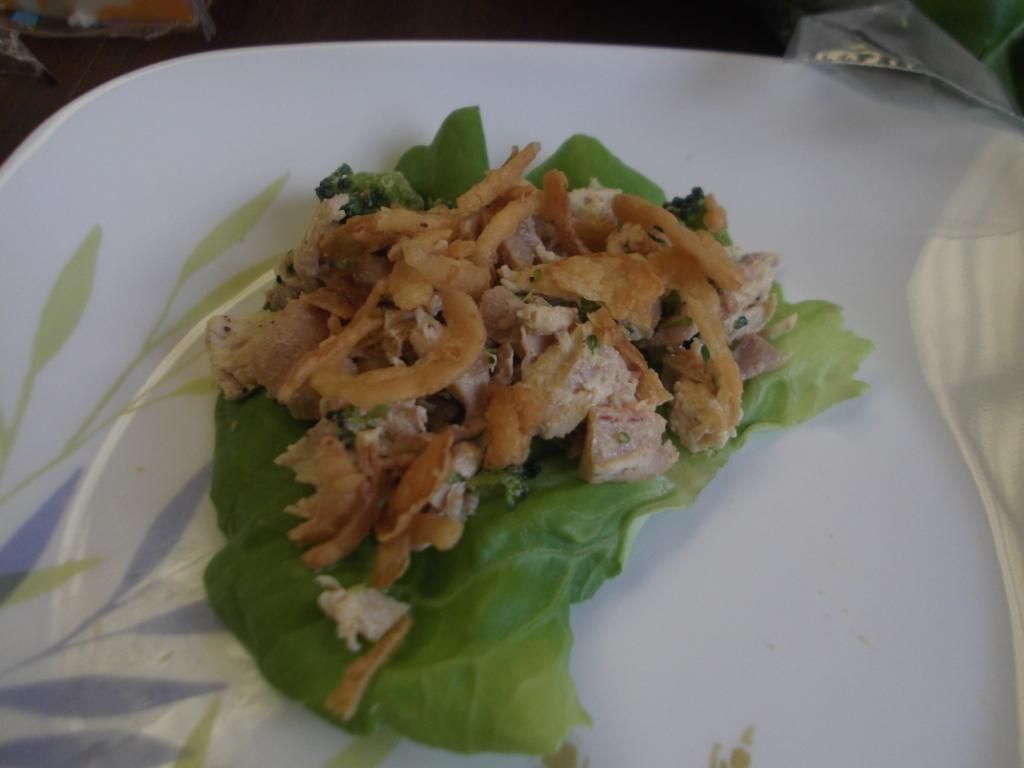 Serve on bibb lettuce topped with crunchy onions. Yum.