This salad is the perfect compliment to lots of meat dishes. It's yogurt based which makes it have a cool and creamy texture. I served it with my
spicy buffalo wings
instead of celery sticks and it was a big hit.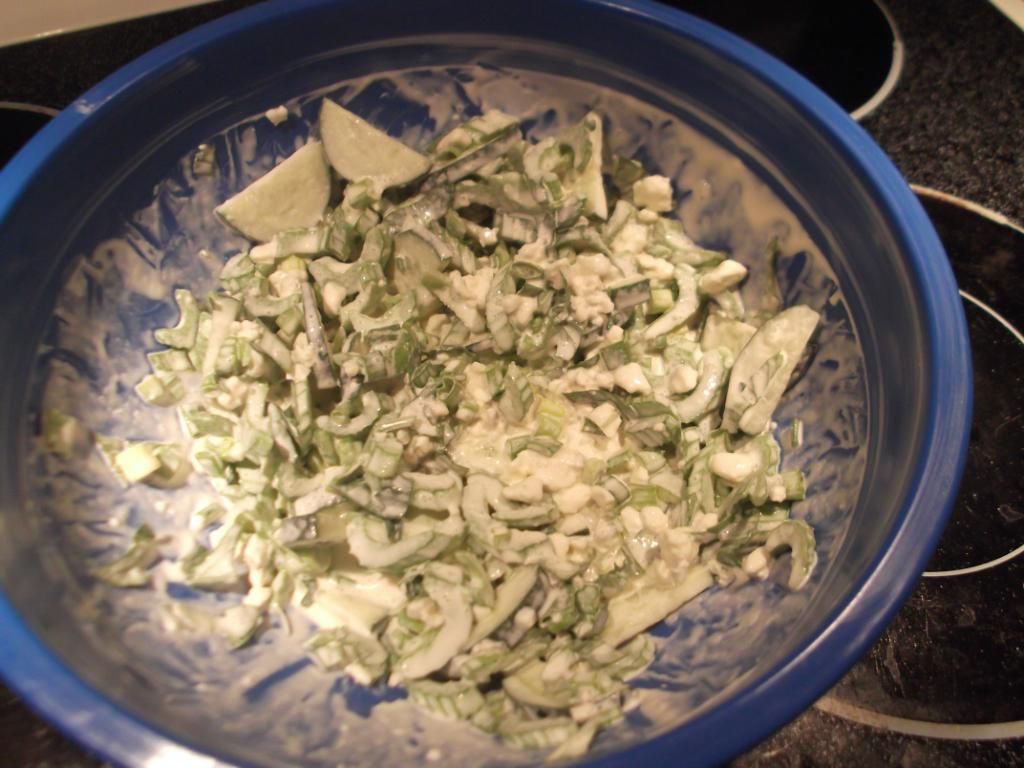 Ingredients
1/2 C heavy cream
1/2 C Greek yogurt (look for one with low carb, high protein count)
1 tsp Texas Pete hot sauce
1/4 tsp salt
1/4 tsp black pepper
4-6 sticks of celery including leaves
1 cucumber
1 bunch green onions
1/2 C blue cheese crumbles
Directions
Add cream, yogurt, hot sauce, and salt to a medium bowl and stir until combined.
Slice celery diagonally until you have 2 Cups. Add to yogurt mixture.
Chop celery leaves until you have 1/4 C. Add to yogurt mixture.
Cut thin cucumber slices then cut each slice in half until you have 1 C. Add to yogurt mixture.
Cut green onions into small pieces with kitchen shears until you have 1/2 C. Add to yogurt mixture.
Add blue cheese crumbles to yogurt mixture.
Stir with spatula or wooden spoon until blended.
This is best chilled in the fridge for a couple of hours prior to serving, but can also be served immediately.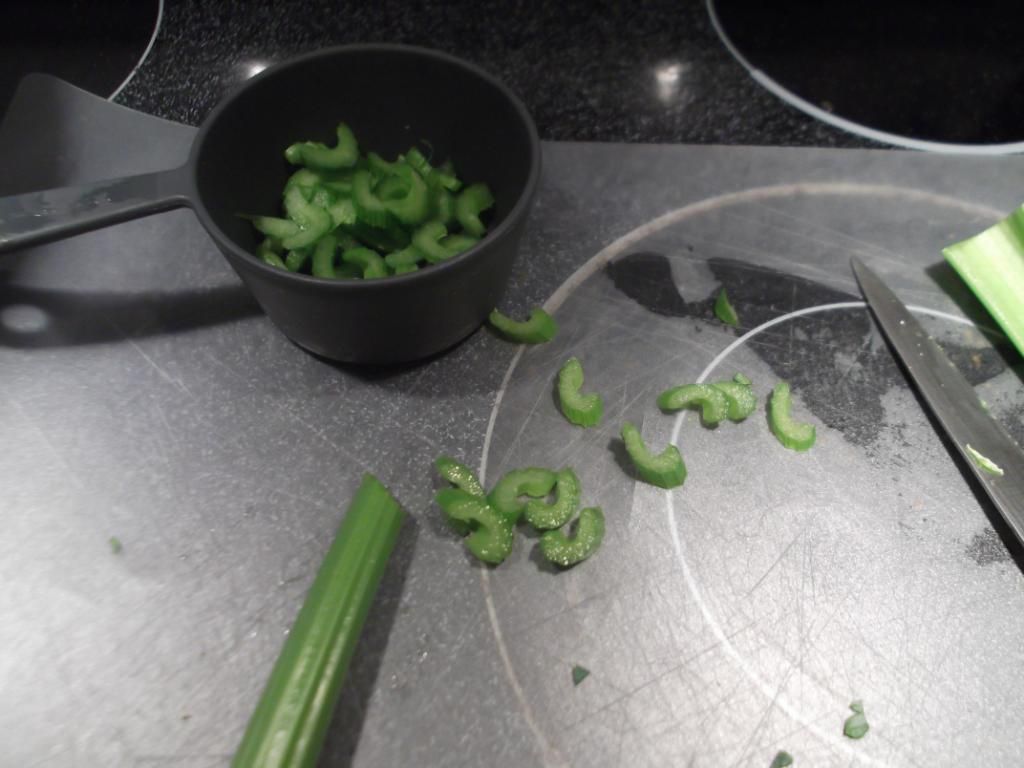 Here you can see what the celery slices should look like.
Just slice along a diagonal. Don't worry about getting
them perfect.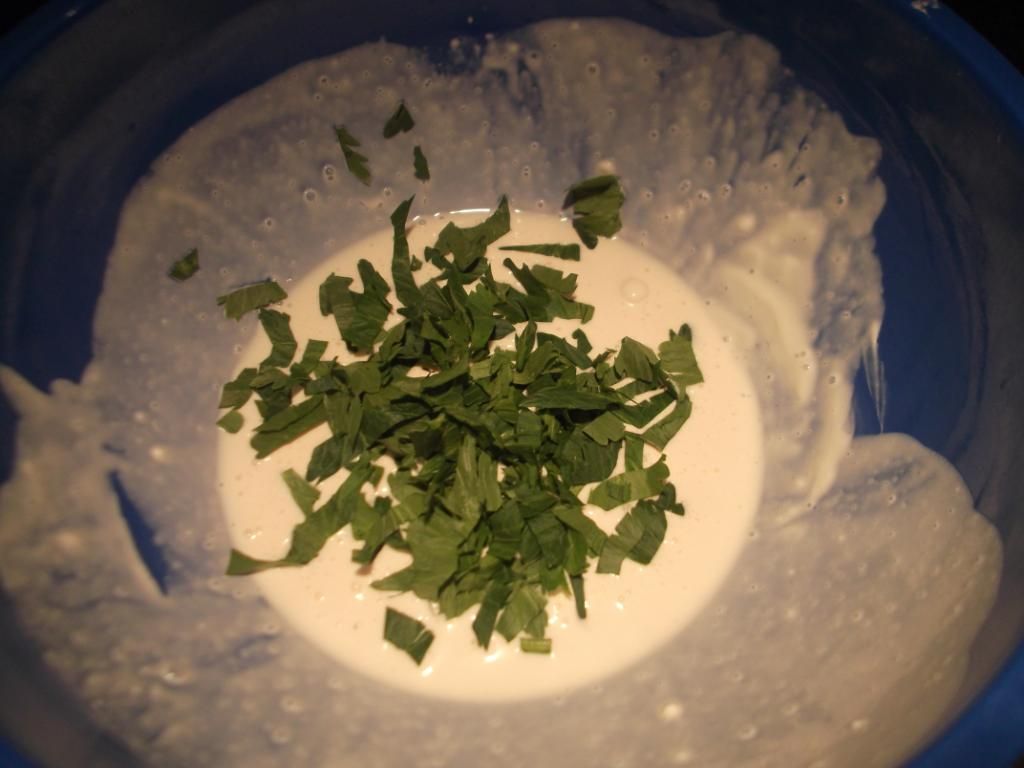 Celery leaves have a really potent flavor, so just a few
go a long way.