Welcome to another edition of lazy cooking by Kelly. Yesterday I had guitar lessons after work, then I went over to my friend's house for our weekly Bachelorette watch party from 9-11. By the time I got home I was tuckered and did NOT feel like cooking, but also did not feel like eating take out for lunch the next day, yet again.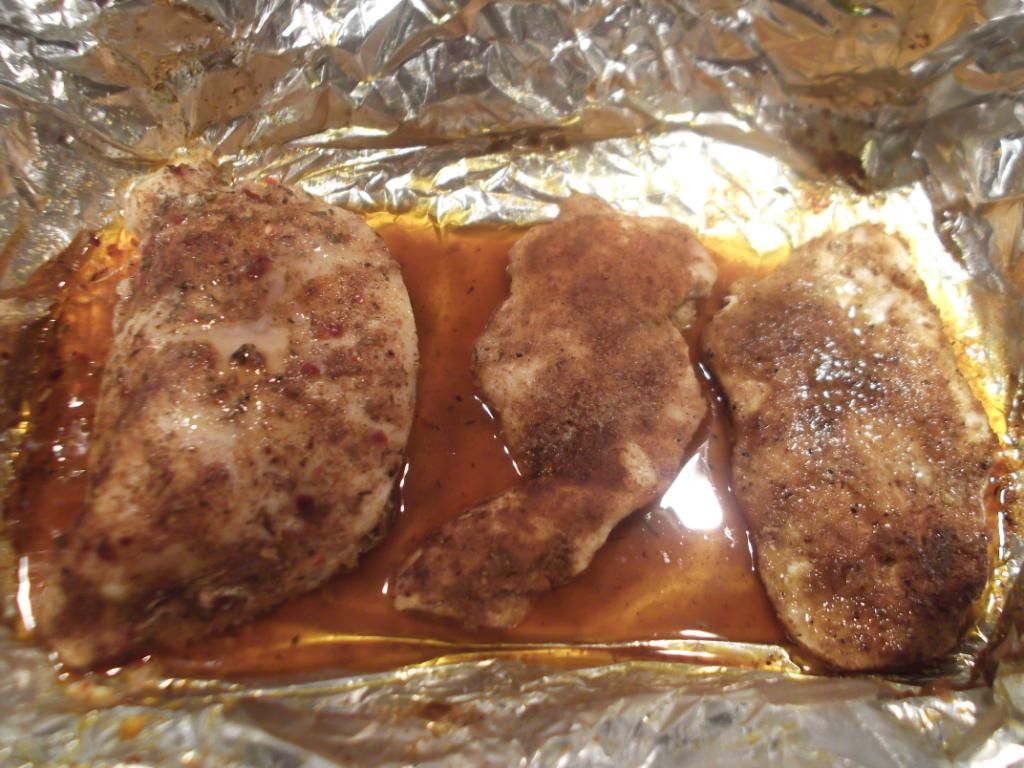 Jerk, Cajun, and Curry.
This chicken requires minimal work and even more minimal clean up. The finished product can be cut up for salads, tofu noodle pastas, or lettuce wraps. It's also tasty just eaten with a fork and a salad on the side, which is what I did today. You can spice it however you like, so experiment a little and find out what suits your tastes.
I always like to cook a few pieces so that I will have enough for a couple of days. I might use the extra to make chicken salad, tacos, or a soup.
Ingredients
boneless skinless chicken
(this can be in the form of either breasts or cutlets)
cooking spray
1 Tbsp butter
your favorite spices/seasonings
Directions
Preheat the oven to 375 degrees.
Line a baking sheet or dish with foil. Once again, I reached for my trusty Pyrex.
Spray foil with cooking spray. This will help keep chicken from sticking to the foil.
Rinse chicken and pat dry with a paper towel, then place in foil.
Sprinkle your favorite seasoning over one side of chicken.
Flip chicken over and sprinkle the other side.
Top each piece of chicken with a pat of butter. You don't need much because you already sprayed the foil before hand. The butter will help to keep the chicken from drying out.
Fold foil over on all four sides to trap in steam.
Add pan or dish to oven. Cooking times will vary based on thickness of chicken pieces. Cutlets need to cook about 20 minutes. Larger breasts need to cook 30-35. To check if chicken is cooked, unwrap foil and cut largest piece in the middle. If it's still pink, pop it back in for another 5 or 10 minutes.
Once chicken is done cooking, unwrap foil. Be careful because steam will escape.
Transfer chicken to a plate and let cool before eating. Throw away foil and you're done- no dishes wash!
Chicken can be stored in the fridge for up to three days.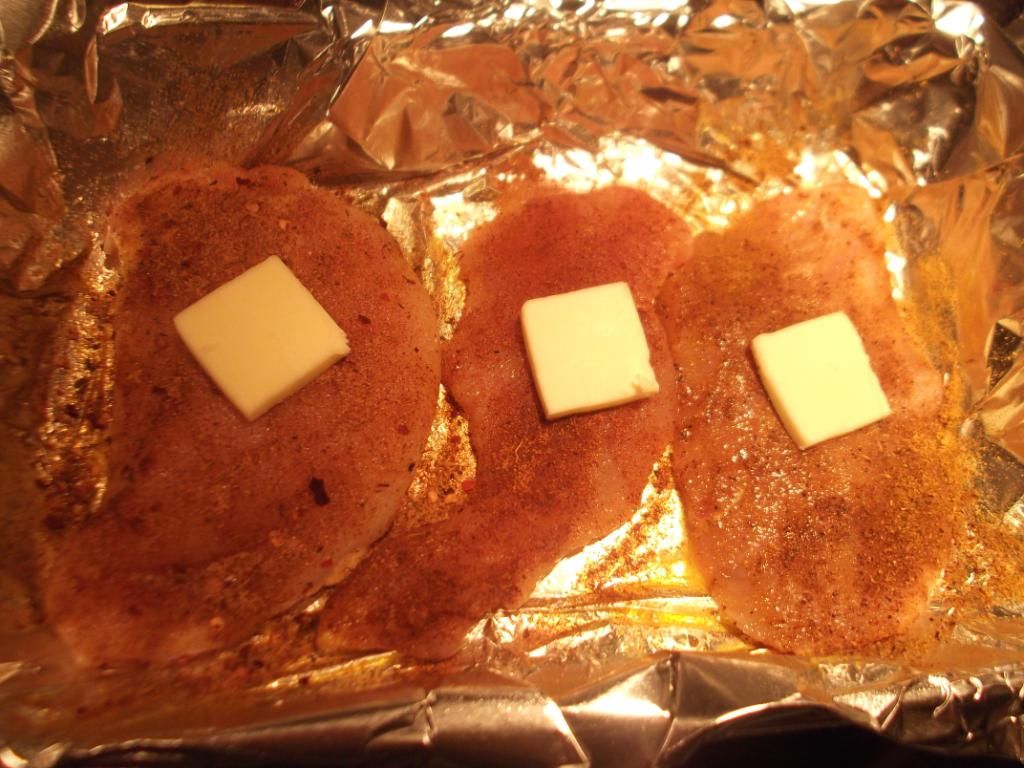 Chicken about to go into the oven. You can see about how much spice
and butter I used.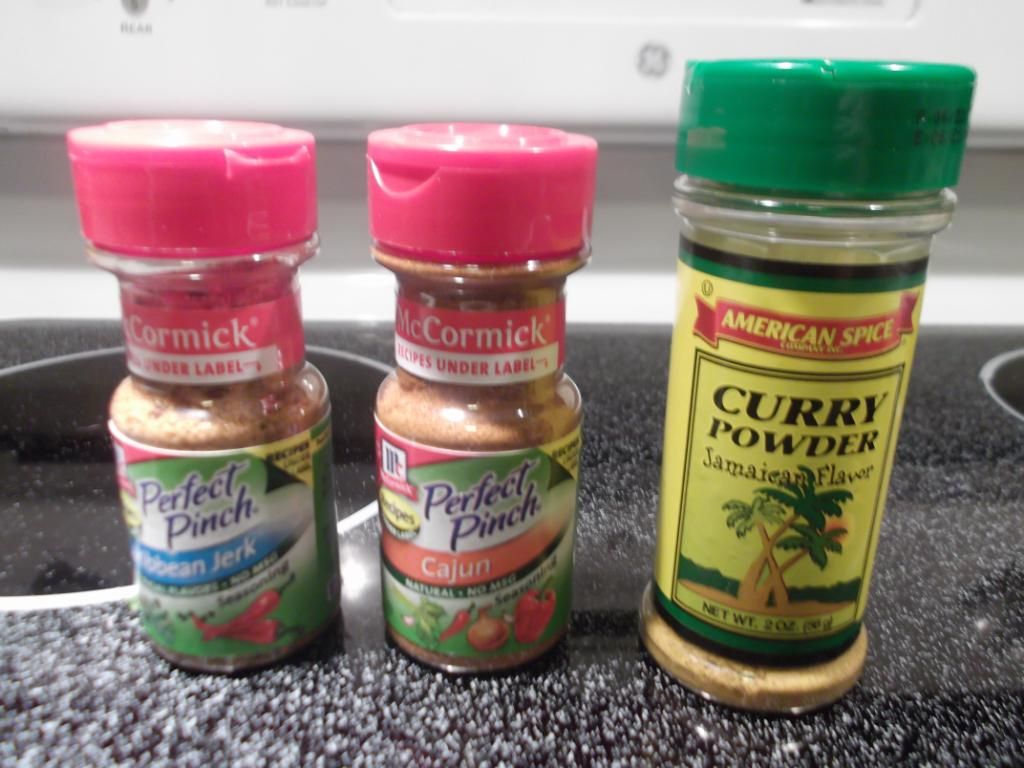 The trifecta. I love ready mixed spices. I used them all the time to season
dishes. I like to mix my own, but sometimes I just don't have the time
or energy to drag out all of those ingredients. Jerk, Cajun, and Jamaican
Curry are my 3 favorites. The first two you should be able to find in
your regular grocery store. I bought this Curry powder at an international
market so I'm not sure if you'll be able to get the exact one. Any Curry
powder should work in this recipe if you can't find this one.