Awesome boyfriend and I love chicken wings. LOVE THEM. I'm going to be completely honest here and tell you one of my more embarrassing secrets. One of the reasons that I was originally attracted to a low carb diet is the fact that chicken wings are allowed. Phew, I feel better! Now that we've got that out in the open, I'm going to share a banging buffalo recipe with you. Normally when I think of wings I think of a deep fry, but this pan fry is delicious and much easier for your home. This sauce is spicy and sweet, and goes great with a
cool, creamy blue cheese
or ranch.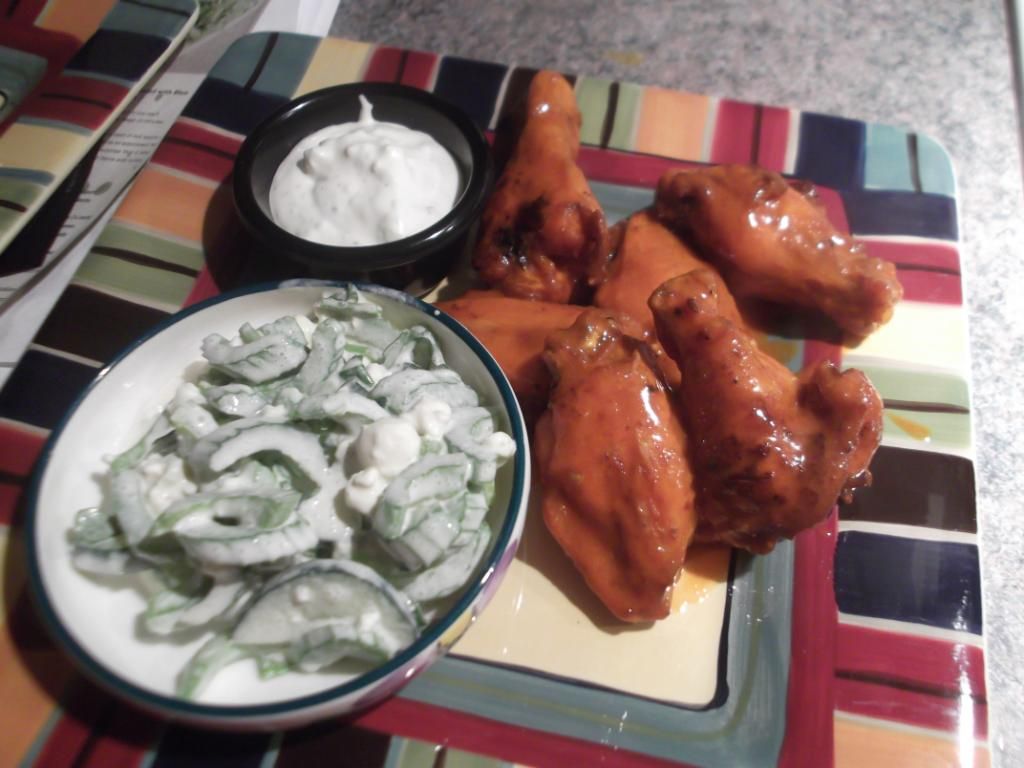 Just like restaurant wings.
Ingredients
2 Tbsp paprika
chicken wings (fresh or frozen is fine, but they'll need to be thawed for this recipe)**
1 C Frank's RedHot Wings Sauce in either Buffalo or Hot Buffalo
1/2 C Texas Pete Original Hot Sauce
1 stick butter
2 Tbsp Splenda
oil of your choice (I prefer Canola but vegetable, peanut, or soy are also fine.)
Directions
Add enough vegetable oil to a large skillet to make a depth of one inch. Heat over very high heat.
Please a cooling rack on a rimmed baking sheet and set to the side.
Drain and rinse wings in a colander.
Once all water has drained away from wings, sprinkle with half the paprika (still in colander). Toss and sprinkle with remaining paprika. The goal is for paprika to be evenly sprinkled over wing surfaces.
Add wings to the skillet carefully with tongs. If you just drop them in the grease will splash and you will burn yourself so be gentle. If you have more wings than will fit in the skillet you can cook them in batches.
Cook wings until they turn a deep golden brown, turning as necessary. This should take about 15 minutes per batch. Don't worry about them getting cold; the sauce will be warm when you toss them.
While wings are cooking, combine the Franks, Texas Pete, butter, and Splenda in a medium pot over medium heat. Stir until the butter melts completely and you have a smooth consistency. The sauce will thicken slightly while the wings continue to cook.
Once wings are finished cooking, remove with either tongs or a long handled slotted spoon and transfer to the rack to drain.
After about 5 minutes have passed, add the cooked wings directly to the pot with sauce.
Toss until all wings are coated, and remove with either tongs or a slotted spoon.
Serve hot with celery and blue cheese dressing. Enjoy!
Notes
This recipe will give you enough sauce for 3 pounds of wings, but you can cook as many or as few if you want. Just cut the sauce recipe in half or multiply it.**
Not into sweet and spicy? Just leave out the Splenda and you'll have fantastic, traditional buffalo sauce.
Per usual, this recipe is flexible to many tastes. There are literally thousands of sauce recipes on the internet and many of them are compatible with a low carb diet. Try substituting things like honey or brown sugar with Splenda.
If you like BBQ sauce, I recommend Stubb's. Clocking in at just 6 carbs per 2 Tbsp it's probably the best choice you'll find at your local supermarket. That being said, 2 Tbsp is not enough to coat lots of wings so you'll probably have to either dip or pour.
I was always told not to heat oil over high because it could burn, so I was scared the first time I made these. For this recipe, it actually helps give the chicken wings that crunchy skin that folks are always looking for. The oil will be extremely hot, so be extra careful.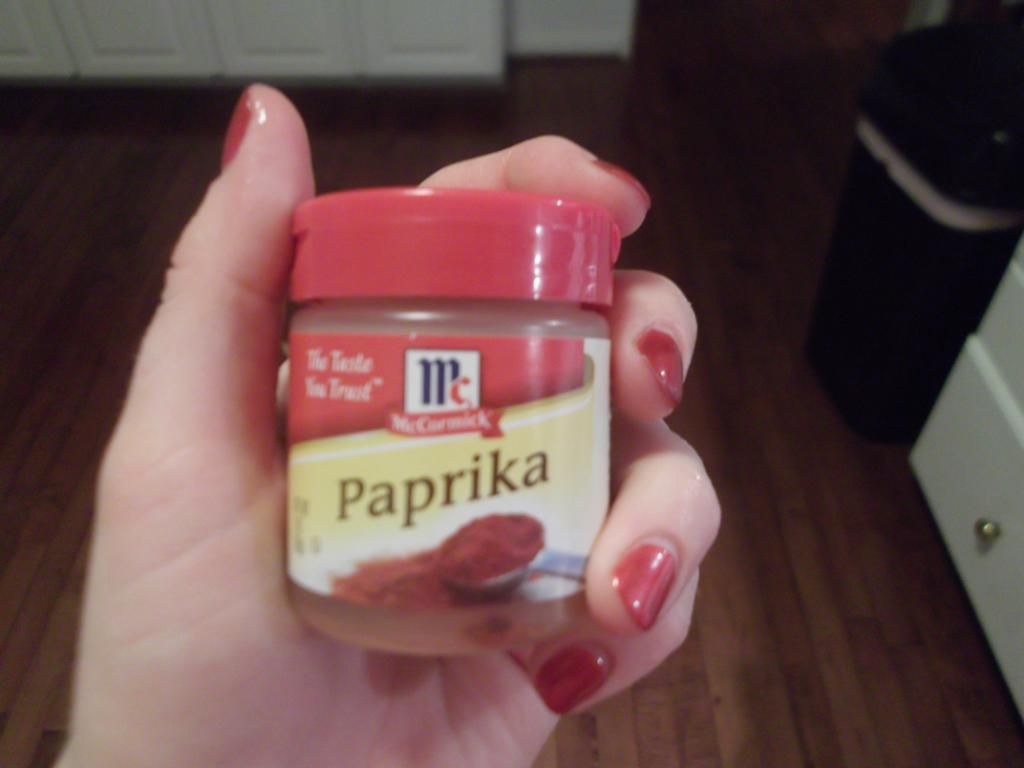 A little bit goes a long way.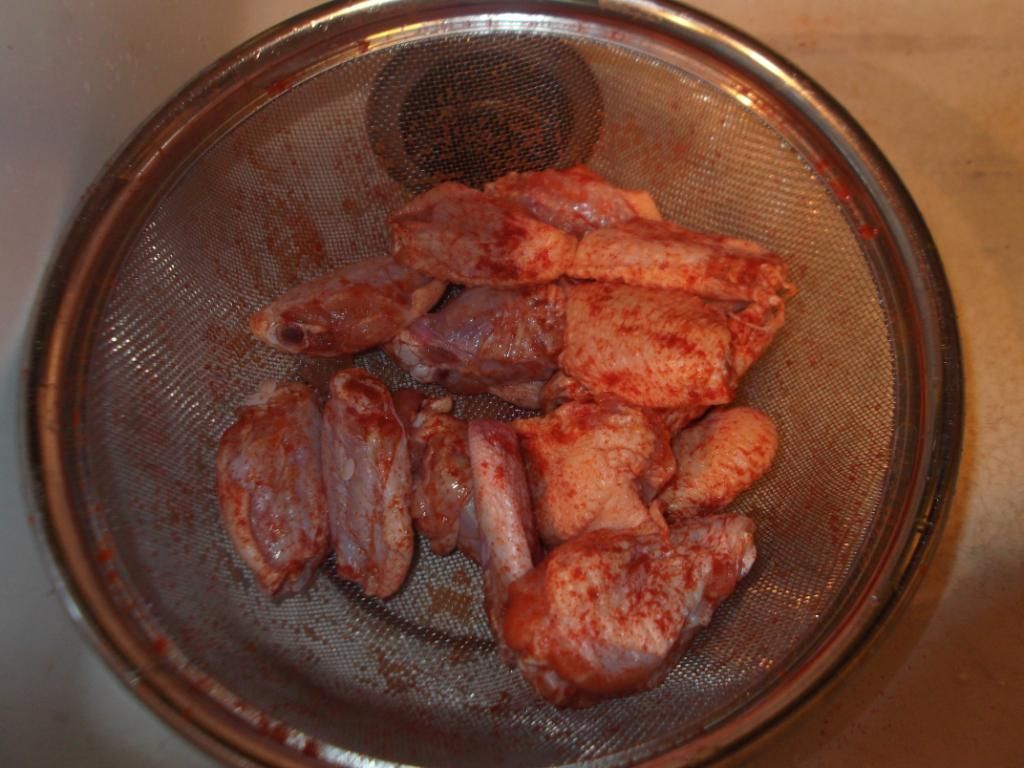 Evenly coated wings ready for frying pan.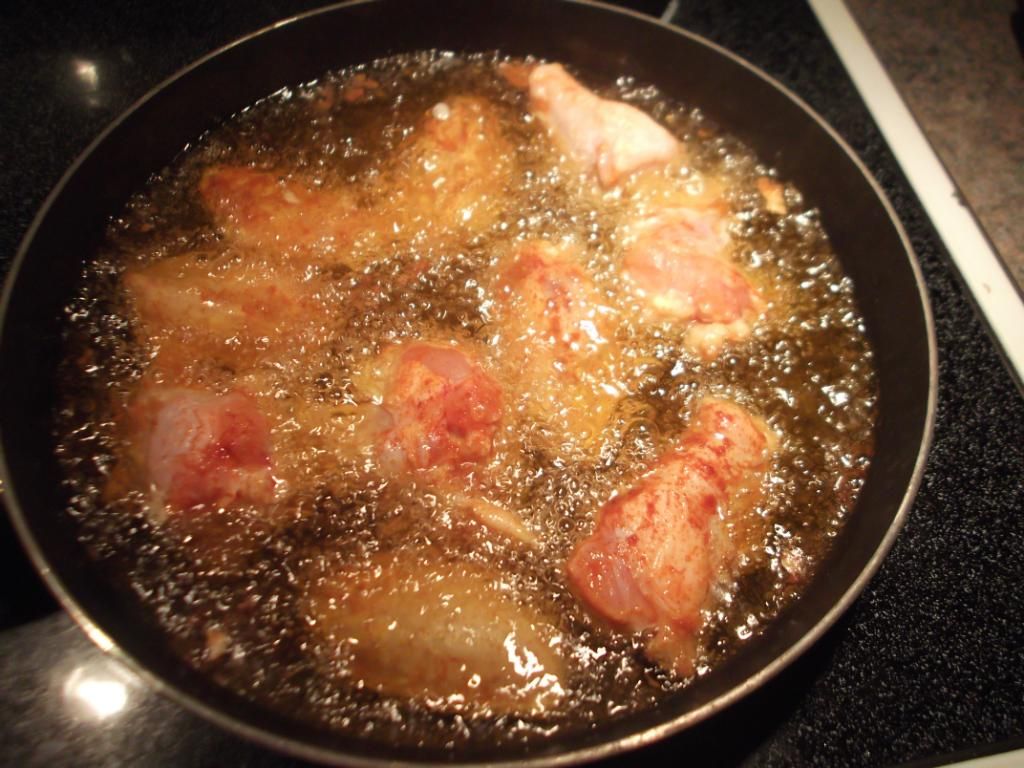 You can see that I have about an inch of oil here and that
is more than enough to do the job.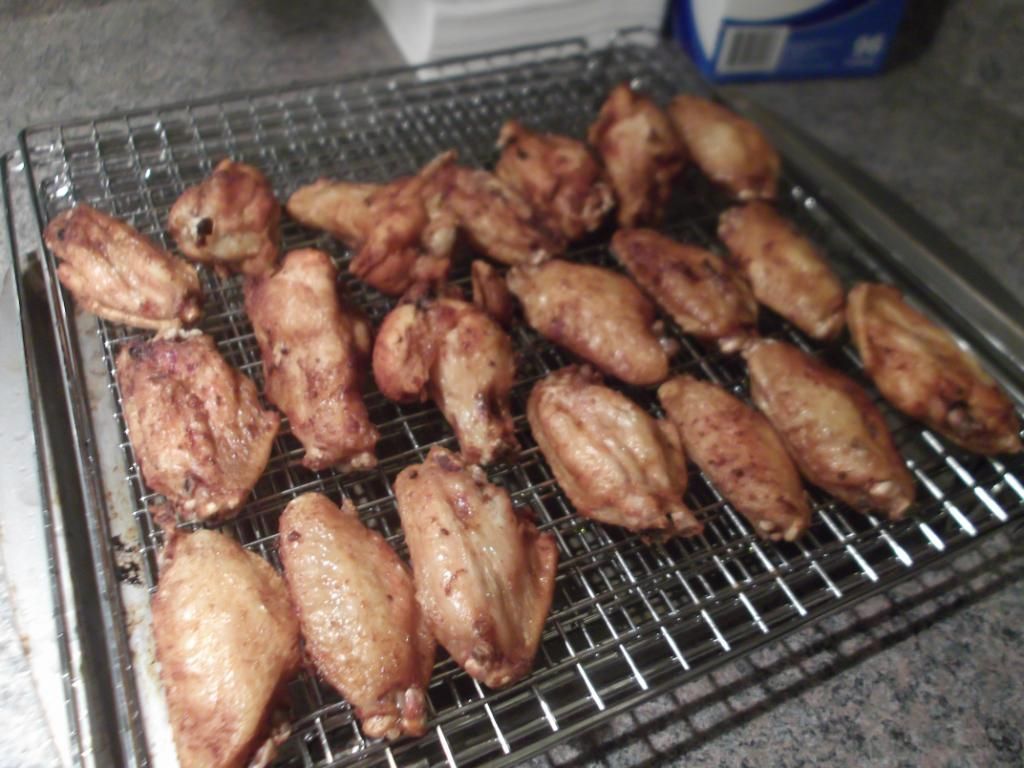 I love my wire cooling rack. It can also go straight into
the oven. A great thing to invest in.
Sauce should have an even consistency and a
tomato soupy color.