So, awesome boyfriend and I have officially been together for 2 awesome years. Because we are both adventurous (and cheap), we decided to take a gamble buy purchasing a
Groupon
and going away for the weekend. We spent about an hour looking over all of the available deals before deciding to visit Urbanna, Virginia. Urbanna is a small town on the Rappahannock River, about 3 hours south of where we live in Columbia, MD.
We stayed at the
Chesapeake Inn
, which was beautiful. It is a small hotel that has been recently remodeled and was a very affordable $140 for two nights with our Groupon. The Chesapeake Inn is host to a restaurant and bar,
Ostra
, that we were able to walk to for some drinks the night that we arrived.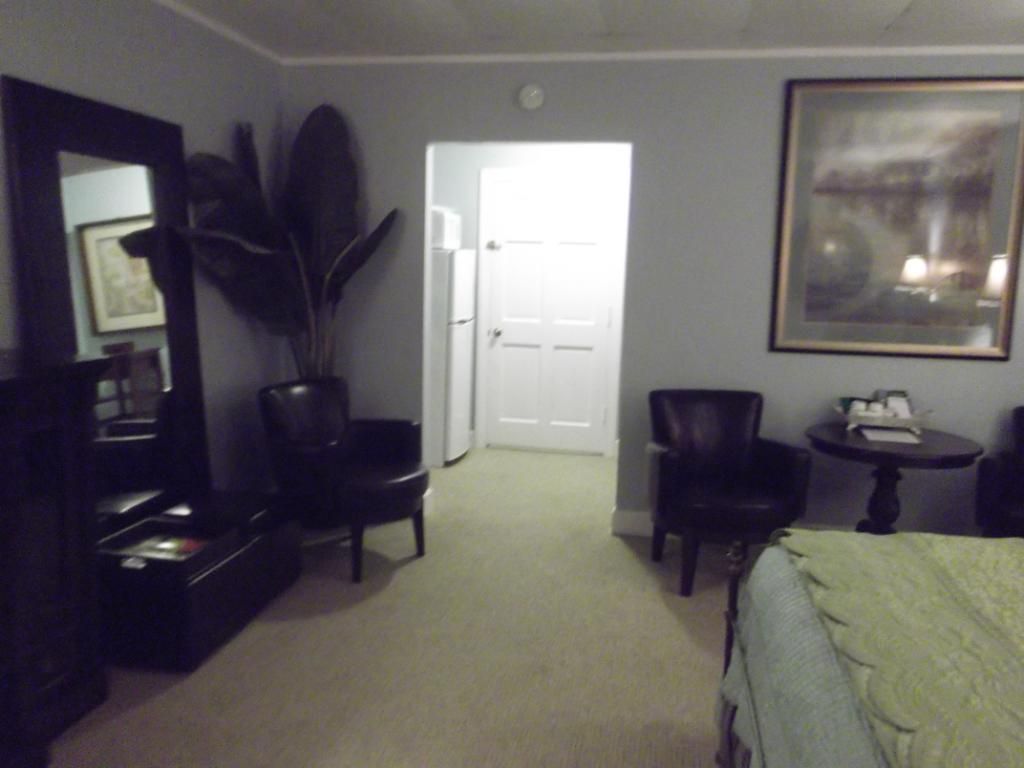 beautiful guest rooms at the Chesapeake Inn
I was very pleasantly surprised to find that Urbanna is known for delicious fresh seafood and quaint, local shops. Go team Kelly.
While we were there we had several delicious meals. One was at the historical
Virginia Street Cafe
where I ate some noteworthy crab cakes and stuffed myself from a salad bar. Total bill for lunch was $20. Go team awesome boyfriend's wallet.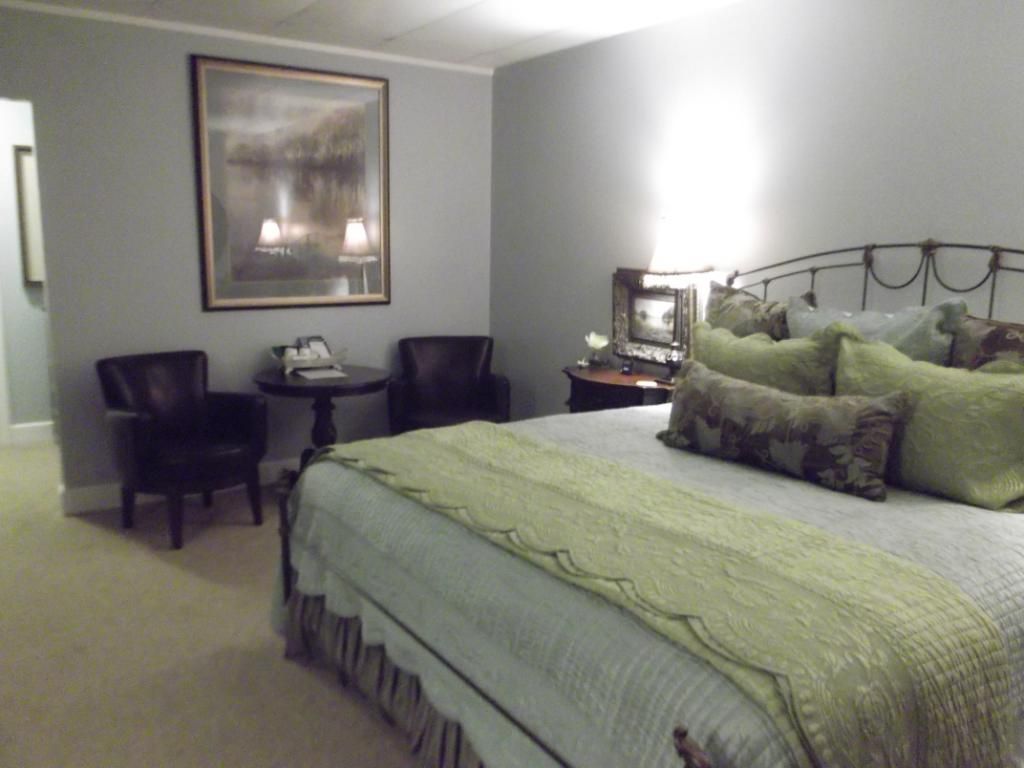 We were able to get in some exercise in the afternoon thanks to these funny little covered bikes called surreys that were available to check out (for free!) at our hotel. We rode on of the surreys all over town and down to the water before we got tired and came back to the room for a shower.
Other food highlights of the trip include North Carolina style BBQ from
Something Different Country Store and Deli
. We were also bad and had some of the famous homemade ice cream. It was some of the best ice cream I've ever had- no joke.
Trust me, it's more work than it looks like.
image via
Urbanna has a trolley system that runs all over town. You can get only the trolley for 25 cents and ride for as long as you like. We rode the trolley to several local shops. My favorites were
Taste Gourmet Foods
, and
Make Thyme
, a cute shop with fresh and dried herbs and spices.
We ate a wonderful low carb dinner at
Cafe Mojo
, also a quick walk from our hotel. I had the dinner special which was black bass, shrimp, and asparagus topped with some delicious mystery Creole okra sauce. We were also happy to stumble upon a live band-
Stuck on a Name
- that we very much enjoyed and ended up staying until closing time to watch. Sugar free Redbull and vodka for all.
We had planned on having a quiet weekend of sitting by the water and sleeping in late. We got so much more than we bargained for. The people of Urbanna were beyond friendly and hospitable, and there was just enough going on to keep us busy for a few days. We had a wonderful time and there's a good chance that we will return in the future. I'm told that oyster season starts in October.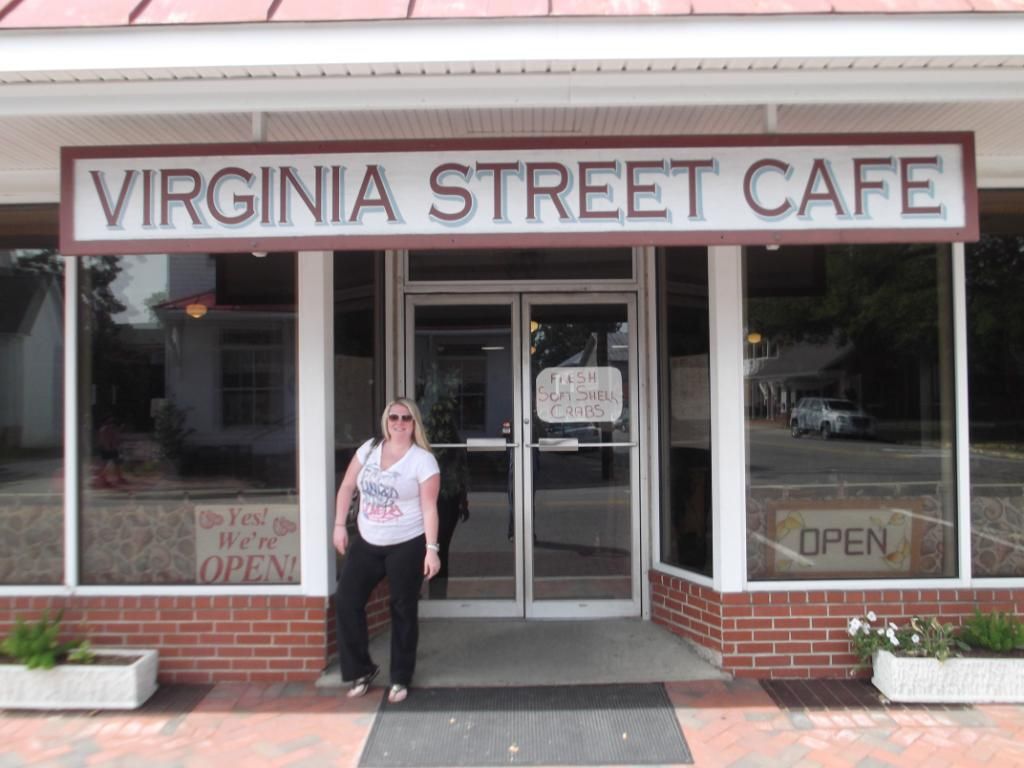 I was torn between crab cakes and fresh soft shell crabs. Should have
gotten both!