This soup is pretty easy to make and extremely filling. Both awesome boyfriend and I were finished after just one bowl. I actually put the whole crock pot with the lid in the freezer and reheated it right in the crock pot the next day and it was still delicious. I like meals that don't require me to do dishes.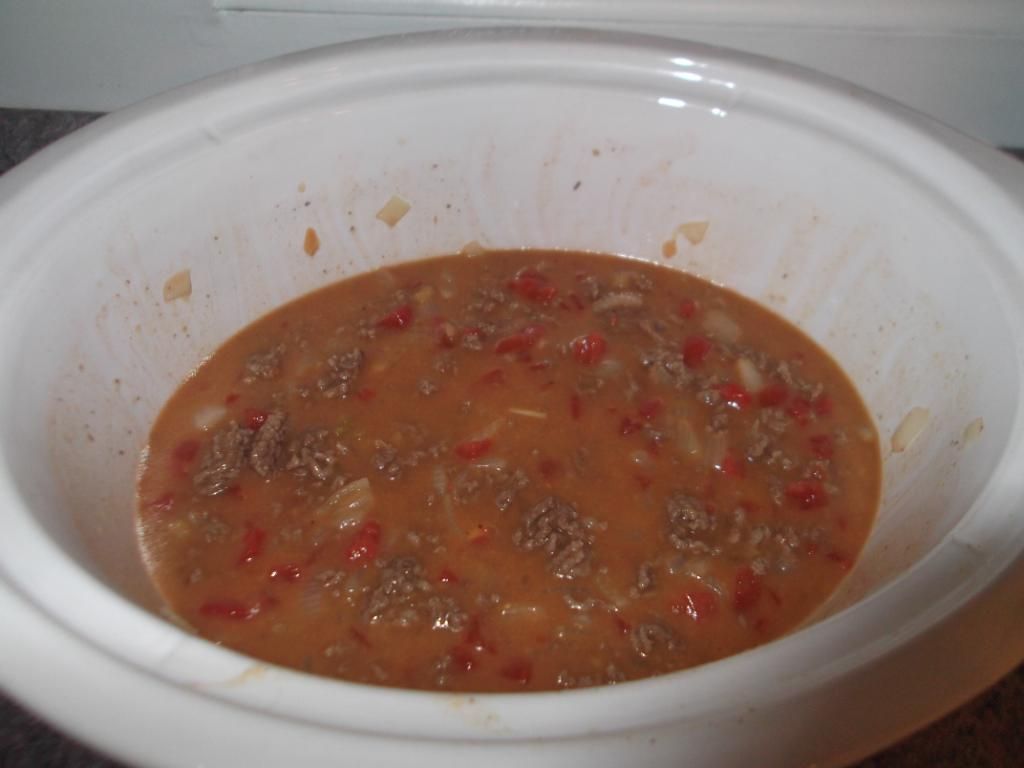 Top with cheese to serve- yum.
Ingredients
1 Tbsp olive oil
1 pound ground beef
2 Tbsp chili powder
1 Tbsp garlic powder
salt and pepper
1 yellow onion
1 can condensed cheddar cheese soup
1 can chicken broth
1 small can petite diced tomatoes
Directions
Add olive oil to a large skillet and heat over medium high.
Once oil is hot, add ground beef and break up with a wooden spoon.
After ground beef is about half way cooked, add chili powder and garlic powder and mix with wooden spoon. Add salt and pepper to taste and mix again.
While ground beef is cooking, peel and chop onion.
Once beef is about 3/4 cooked, add onion and incorporate all ingredients with a wooden spoon.
After onion has become soft and beef is cooked all the way though (no visible pink), drain meat and onion mixture with a colander.
Transfer beef and onion mixture to crock pot.
Add condensed cheddar cheese soup, chicken broth, and diced tomatoes to crock pot and stir all ingredients until incorporated with a wooden spoon.
If beef mixture appears too thick, add more chicken broth to achieve desired consistency.
Cook on low 4 hours.
Top with cheese and hot sauce (if desired) to serve.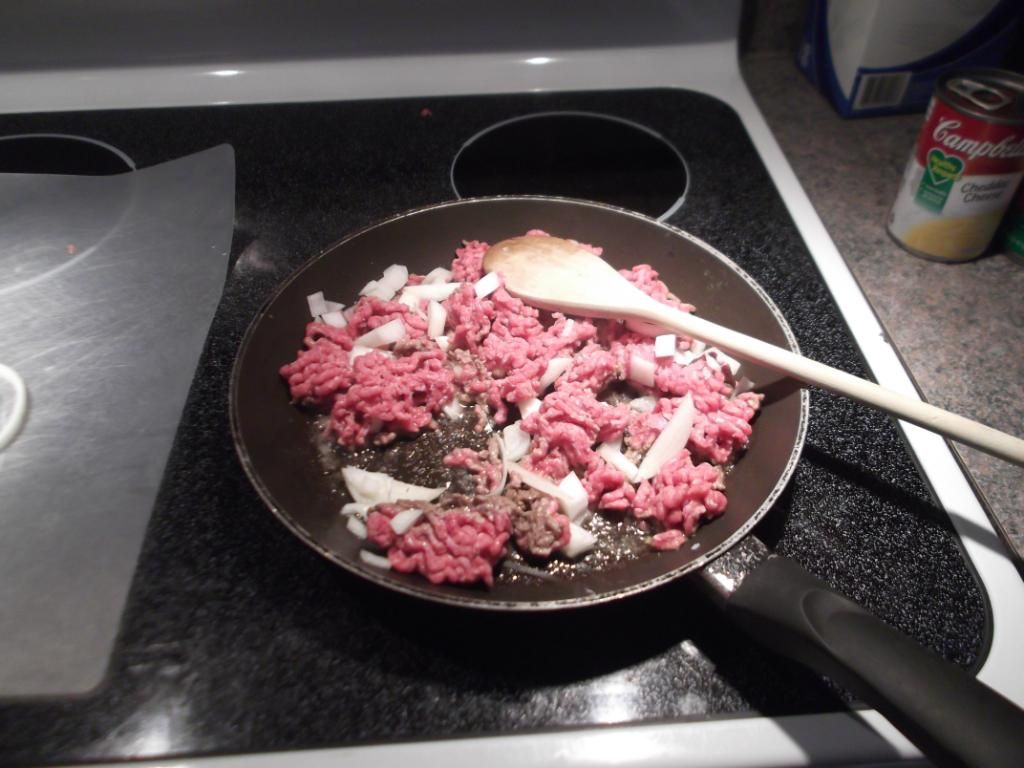 Beef and onion cooking, seasonings haven't been added yet.
You can see the condensed cheddar soup off to the side.