Low carb is a tricky beast because it is much harder to eat on the run. Most things that you would grab at a drive through include two slices of bread, or just aren't that good. One of the big challenges about my low carb diet is changing the way I think about convenience food. Before I started eating low carb I would pack a peanut butter and jelly sandwich with a bag of pretzels in a heartbeat, but that isn't a good option anymore. These lettuce wraps do have to be refrigerated so they're not appropriate for all situations, but they are one of my grab and go work lunches. I've prepared them here with turkey and hummus but you can really throw anything on there that the lettuce will hold without falling apart. Experiment and figure out what you like.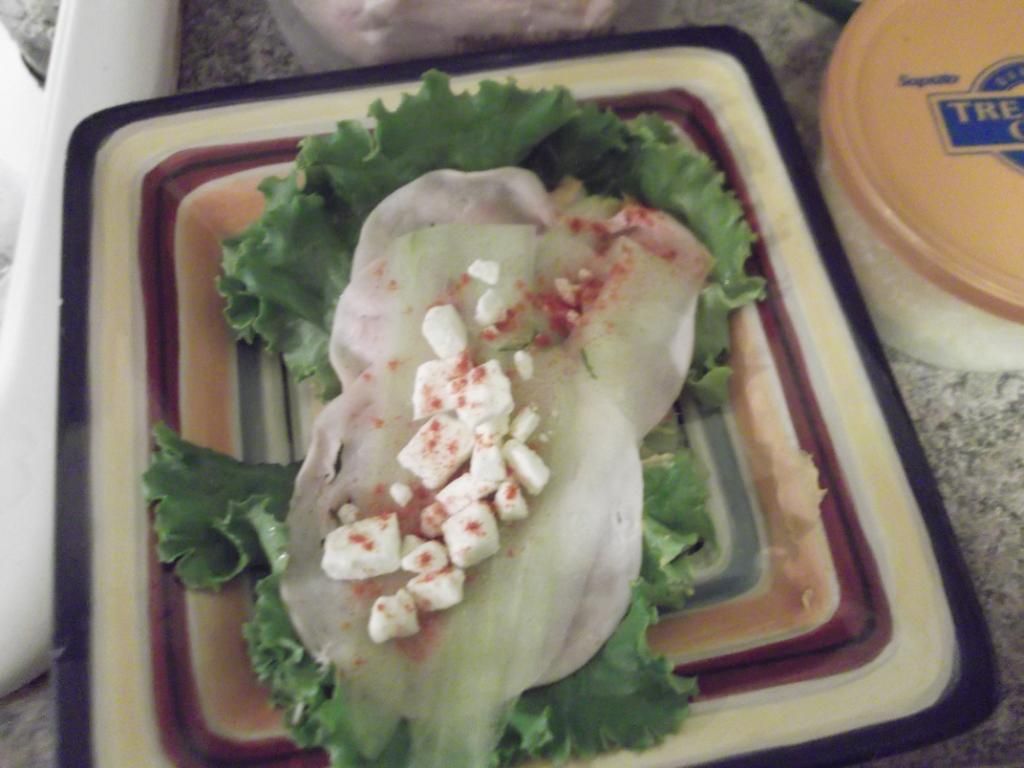 Ingredients
2 slices romaine, Bibb, or other leaf lettuce
4 Tbsp hummus
6 slices deli turkey
1 tsp smoked paprika
1/4 C crumbled feta cheese
salt and pepper to taste
Instructions
Wash your lettuce leaves and remove the white stems.
Dry lettuce leaves and lay flat on a plate.
Top lettuce leaves with 2 Tbsp each hummus.
Top hummus with turkey.
Sprinkle feta cheese, paprika, salt, and pepper.
Roll up and serve.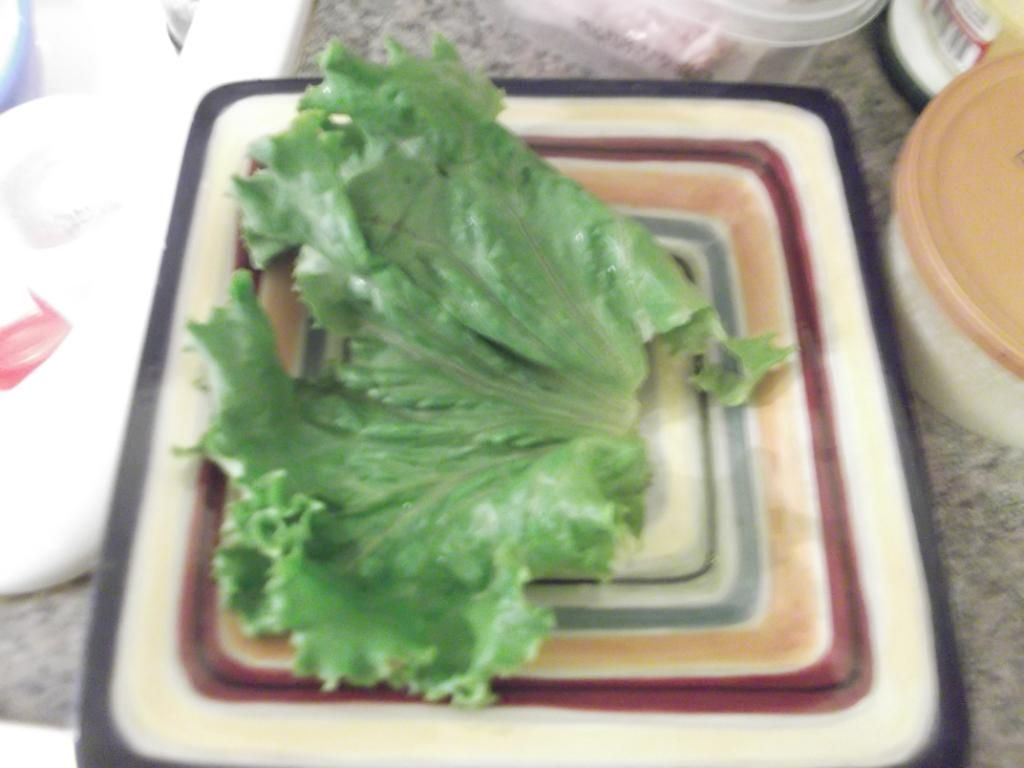 The kind of lettuce you choose is crucial. Iceberg will fall apart when you
try to tear it off the head. A heartier green can hold more filling
without tearing when rolled up. I prefer Bibb lettuce, but it can get a little
expensive so sometimes I use romaine or kale.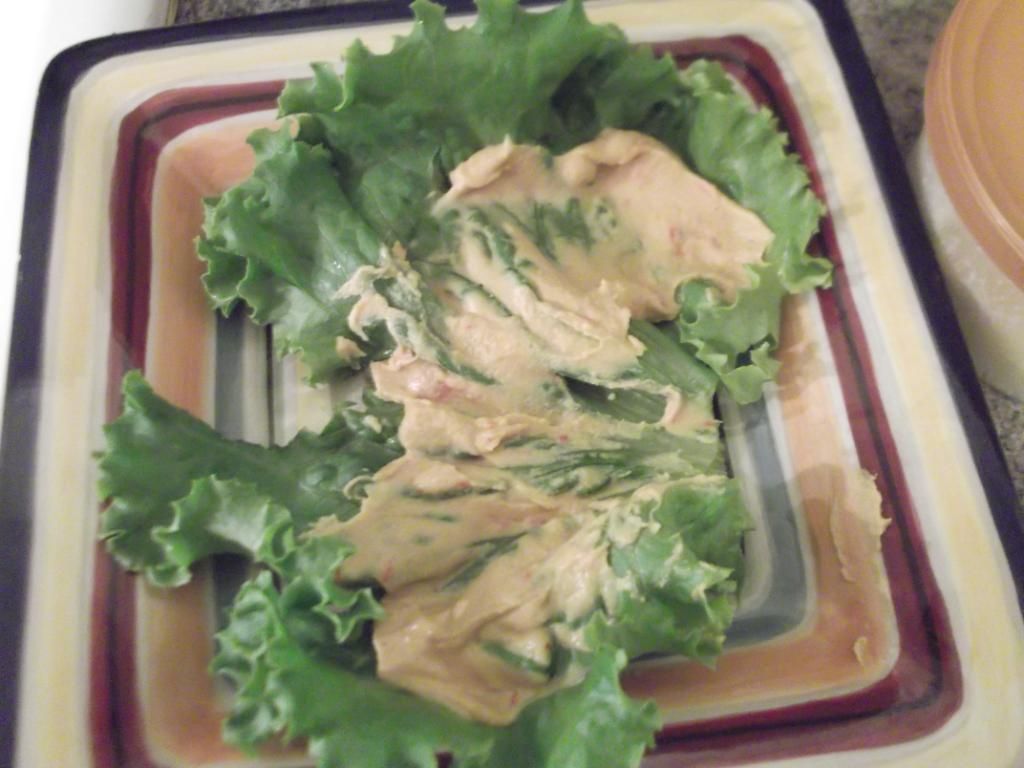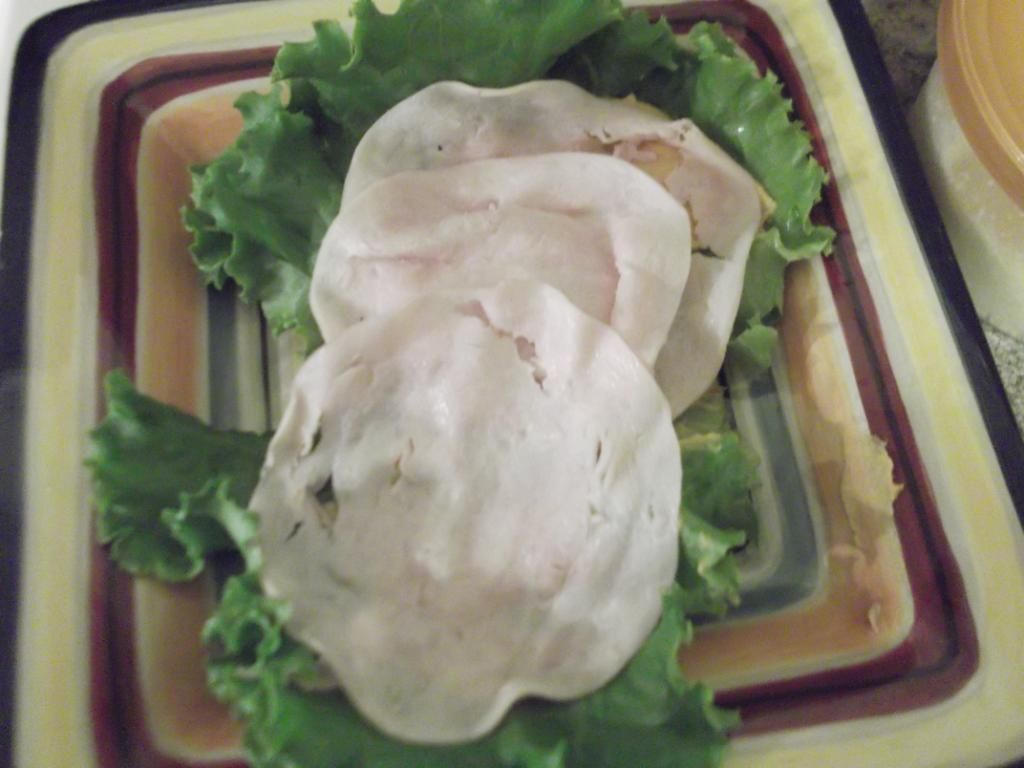 I like turkey, but you could also use ham, roast beef, or some other deli
meat here.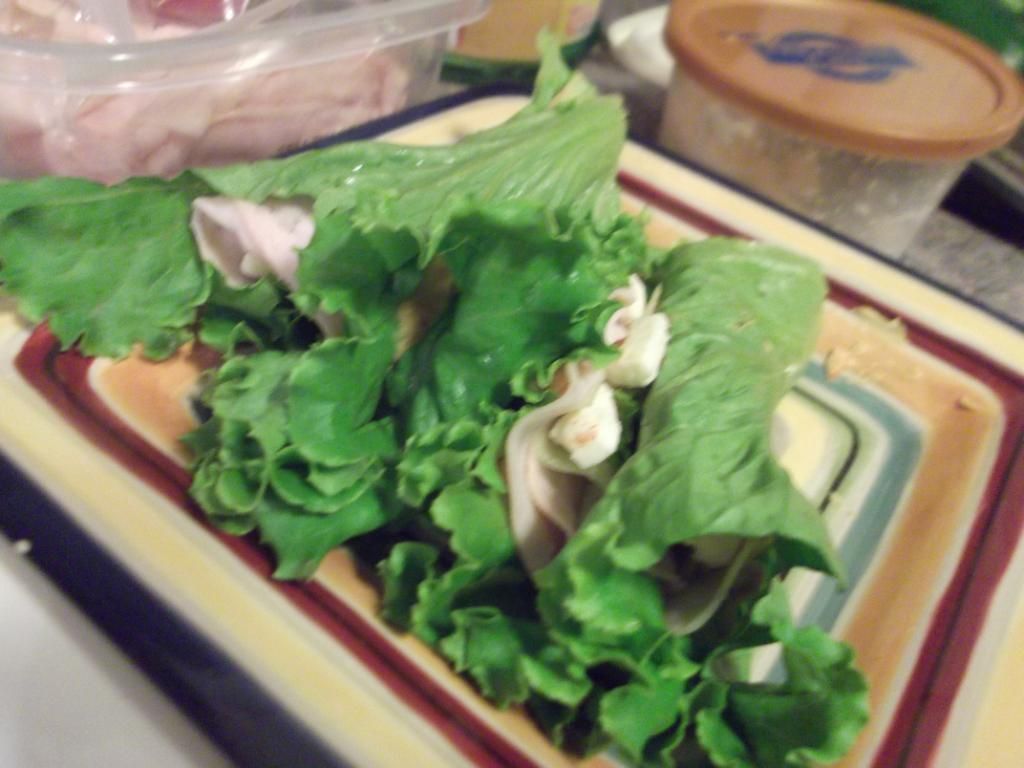 Two of these roll ups are generally enough to fill me up, but you can have
more if you are hungry. Just make sure to count carbs from lettuce and
from the hummus.